Bengalis are known for their Adda skills. It is said that if two Bengalis meet somewhere on this earth or universe, they will start Adda – discussing everything under the sun!!
Back in 2002, while pursuing graduation from Pune University, Neha used to stay with 5 of her other school friends. They had only one mobile, and thankfully it was as good as a land phone. So, invariably, whenever any of their parents/guardians used to call, they found their respective daughter missing.
There was a grocery shop in their complex, which was their relaxation area. They used to go there either to buy some household item or some stationary and enjoy a few chips and cold drinks – in short, they used to spend a lot of time downstairs loitering around and chatting. Over time, the shop-bhaiyas (who were from North India) had become pretty pally with them. Thus, invariably, a five minutes job used to take an hour, and they too enjoyed chatting with young girls who were bubbling with ideas and dreams.
On one such fateful evening, Neha's chotomama called, and on getting the usual answer that she wasn't at home, he said, "Oh! She has gone for the evening adda?"
"Adda!!" The girls gasped!
Since childhood, we had associated this term with negativity – addabajs are those who do not study and waste their time with their friends. They sit on the benches or Roaks and check out on everyone passing by!
However, she got included in the gosthi (clan) of addabaj for the first time, on that day.
And, that evening when one of the biggest addabajs, Chotomama used it to address her evening outings, she felt thrilled! Knowing him, could he have ever associated them with anything demeaning on this earth?
Nope! Furthermore, our website, which you are visiting right now, also has a tagline: Bangalir Adda Zone!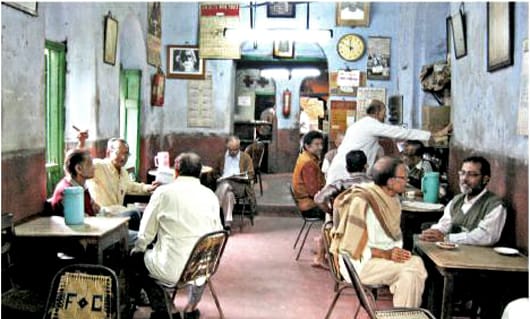 Is adda bad? Is it one of the prominent reasons for Bengalis' downfall? Does no other culture encourage this form of relaxation with friends/families? Does our fellow friends in other states do not enjoy light banters with their friends after a tiresome day or over the weekends?
Wikipedia gives a pretty glorious explanation of adda, "A form of intellectual exchange among members, who were originally of the same socio-economic strata, but the process has democratized in modern times. It is most popular among the youths belonging to the so-called "middle-class intelligentsia."
We, Bengalis mostly claim Kolkata to be the birthplace of adda. However, Satyajit Ray, in his film 'Agantuk' has traced its history back to the time of Socrates or Plato when exchanging intellectual dialogues and thoughts was a prevalent tradition.
To elaborate on how the adda culture got popularized in Bengal, Nirad Chandra Choudhury in his The Autobiography of an Unknown Indian wrote, "There was very little social life among the Bengalis of Calcutta. No afternoon or evening parties, no dinners, no at-homes, and, of course, no dances, enlivened their existence. The heaviest social exertion in this sense that they could or would undergo was to pay formal calls. But there was something to offset this deficiency. What the native of the city lacked in sociability he made up in gregariousness." And since then it has smoothly flown into our veins and has become a part of us. We can seamlessly involve ourselves into a discussion over anything starting from the politics to religion to love affairs, and regardless of place!
In an adda, we hold court, moderate discussions from the fate of the world to talent-scouting of the upcoming football tournament to the raising concern of our kids. Not only discussions, we also play strategy games like chess or bridge occasionally in our adda sessions, thus, sharpening our famous 'Bengali intellect' in the process!
Image Courtesy: Ayan Khasnabis
As kids, we knew the ideal places of adda was mostly on the roaks (benches in the parks or steps of a house). Be it a roak or otherwise; the venue was mostly outside the home and a distant neutral rendezvous point remote from the professional and domestic worlds respectively. Tea shops were trendy for it.
One of the famous Adda points in Kolkata had been 'Indian Coffee House'. In the yesteryears, many noted book publishers, poets, novelists, film makers, scriptwriters, musicians and the likes used to meet in 'Coffee House' to discuss, analyse, criticize different works of art, literature, music and films. It was the melting pot of ideas which further saw manifestations in their respective mediums of creativity. People still meet there for Adda but the glory of the place have dissipated thanks to numerous Café joints mushrooming in the city.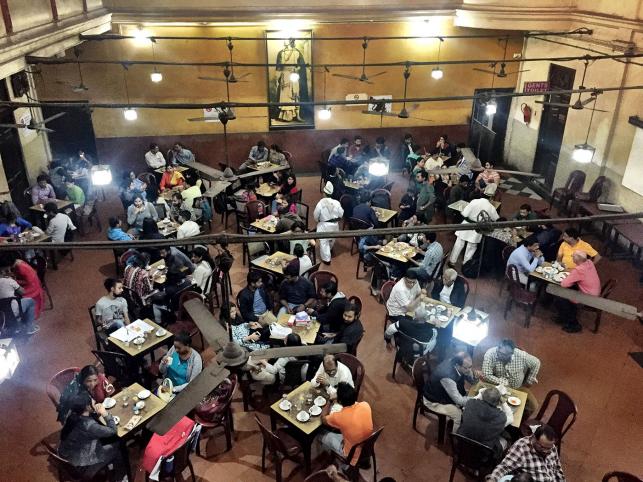 Wouldn't say that Adda, one of the iconic identities of the Bengalis, is presently redundant, in fact slipping back to the time that Nirad C. Choudhury had written – it is more of a weekend pastime now – a family outing or a movie with friends; or it has mutated to sporadic banter with friends and colleagues over drinks at bars. And the most recent model – is adda over Whatsapp! Whatever the form is, Adda, have always been instrumental in enriching our mindsets, since time immemorial.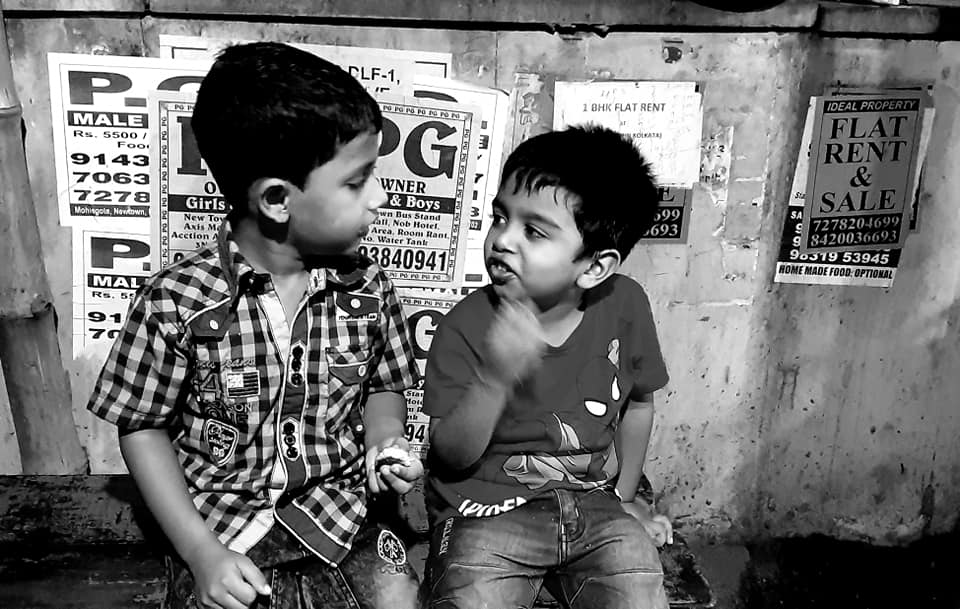 Bengalis are mostly resistant to change, we tend to hold on to the nostalgia, and our habits are infectious. So, good or bad, the traditional forms of Adda getting eradicated in present times is somewhat not believable to us.
Recommended Read: An iconic Adda Place of Kolkata – Prinsep Ghat