It's quite natural for a few people to feel claustrophobic during this pandemic time as we are following lockdown, social distancing to fight COVID-19. Amidst such a crisis, the news of Eco Park Kolkata opening after lockdown is a real breather. Those who are really looking forward to breathing fresh air by escaping to greenery with kids and families for a while can take a day's break here, at the sprawling 480-acre park in Newtown.
The Eco Park Kolkata or Prakititirtha was inaugurated in 2013 to provide the visitors a few hours of rejuvenation amidst the serene nature. The different theme parks, wetlands, plants, and the immediate eco-system present in the park gently showers in natural sustainability lessons without preaching nothing to the visitors as they spend some time there.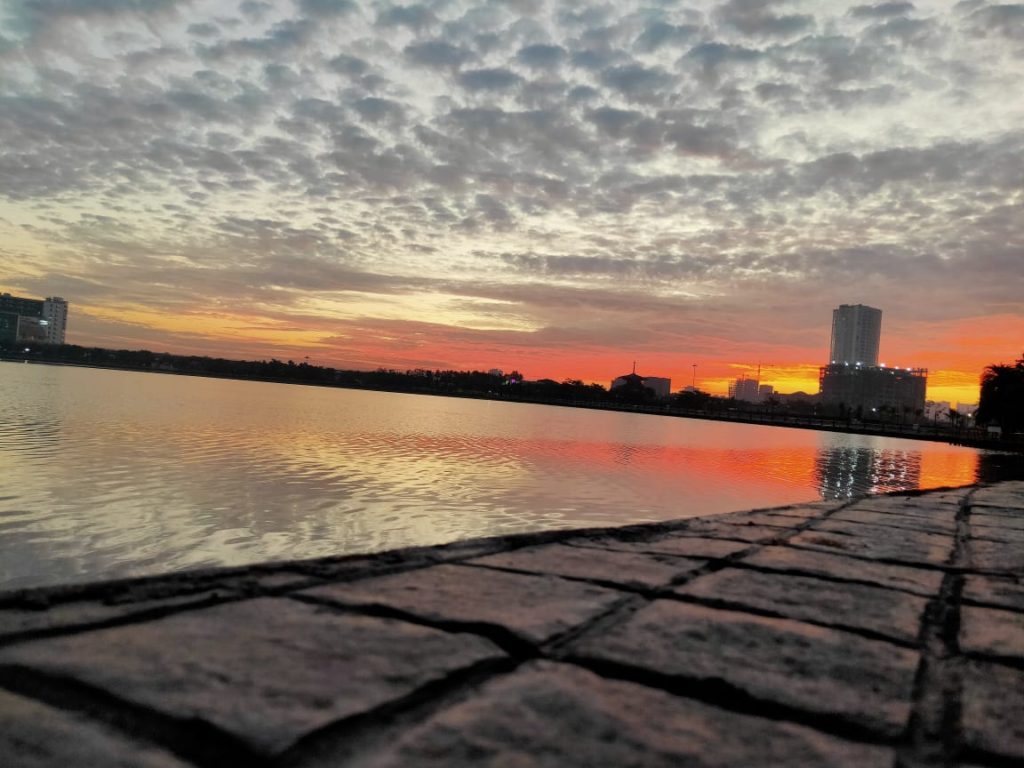 The Eco Park in Kolkata premises is too huge to be covered in a day, thus becoming an ideal weekend trip destination in Kolkata within an hour's reach from your respective homes. Let's now learn about the features of Eco Park in Kolkata before booking the tickets.
Features of Eco Park Kolkata
Thematic Areas: There are 24 thematic areas in the Eco Park, namely, Adda Zone, Artist's Cottage, Bamboo Garden, Biswa Bangla Haat, Butterfly Garden, Eco Children's Park, Eco Island, Mask Garden, Food Court, Formal Garden, Fruits Garden, Graffiti Walls, Lake Front Promenade, Meadow Garden, Musical Fountain, Play Area, Rabi Aranya, Rose Garden, Tea Garden, Tropical Tree Garden, Sculpture Garden, Sangraha, Seven Wonders, Japanese Garden. Each of these areas is built around a specific theme.
Activities: One can participate in a plethora of activities ranging from activities like Toy Train Rides, Boat Cruises, Kayaking, Cycling, Land Zorbing, Water Zorbing, Water Cycling, Ice Skating, Archery or simply enjoy solitude by sitting all alone in any corner of one of the Thematic Areas or enjoy the 360° views from the Glass House in the Eco Island. Sitting on the green grasses with one's legs spread out and looking at the blue sky above can also leave you with a feeling of serendipity.
Eating Joints at Eco Park
Many restaurants are serving in and around Eco Park. For light snacks, visit any of the food kiosks or Wow Momo. You can also dine in an open-air restaurant, Cafe Ekante. Recently HIDCO has also started a drive-in restaurant named Dhaba Ajante.
You can also have your lunch at 6 Ballygunge Place, New Town.
How to move around? It's tedious to move around the park, and your legs might betray you if you try to cover the entire area in one day. It's better to take an Eco Cart to travel around the park. The Eco Carts prioritize the senior citizens and kids.
Eco Park Entry Fee
The entry fee to the Eco Park is Rs. 30. Full tickets are required for 3-year-old children and above. For details on the open and closing timings, please visit Eco Park New Town Website.
Precautionary Measures due to COVID-19
According to Debasis Sen, chairperson of HIDCO, and the park's custodian, social distancing norms are being followed for visitors in the park. Only 50 persons are allowed to remain inside Eco Park, Kolkata, at a time. And only after the existing visors move out, the next tickets will be sold. Mask is compulsory for visitors, and to help them maintain social distancing, large patches are made on the ground. Except cycling, other land and water amusements are suspended for the time being.
If you are traveling by your personal vehicle, to make this waiting time fun, go towards Ekante cottages and spend some relaxing time near the huge lake.
Read more on Times Of India City Page