While browsing through Suman Da's photo album, I bumped on a few photos of his ancestral house in Kailashchak-Mathmalaypur, that he had clicked sometime during 2018-19. It took me no time to get transported to the enchanting peace of Bengal's villages. I could still smell the fragrance of the brown earth and the warmth of the Dattas.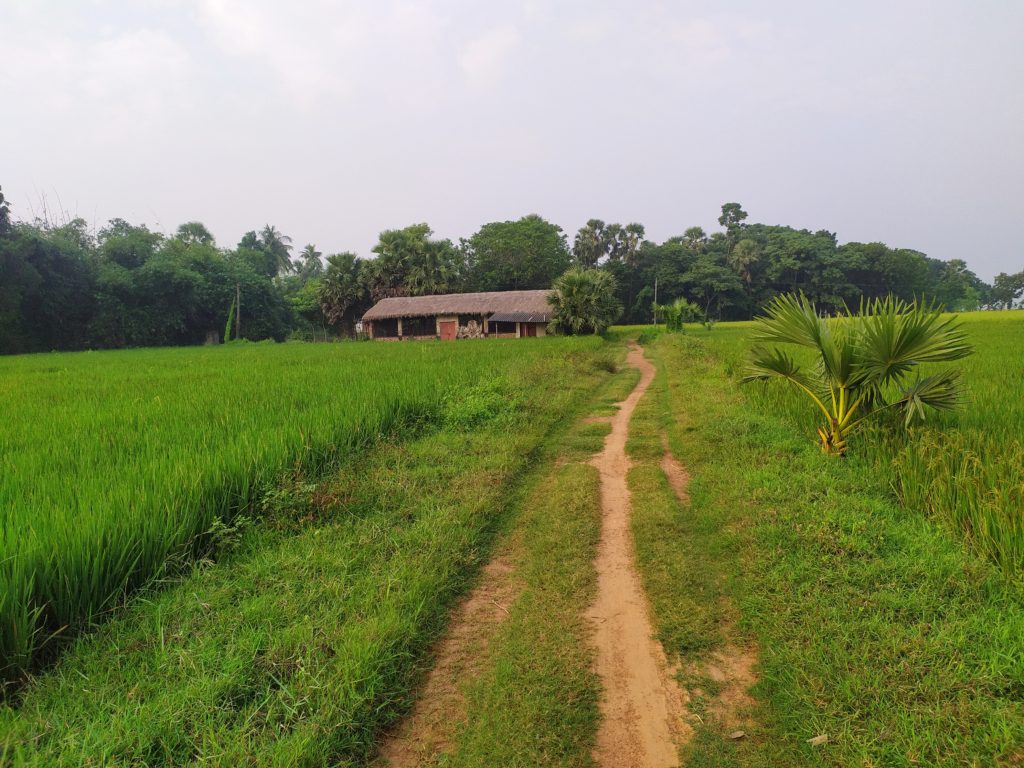 'Hiraeth' is a Welsh word that refers to a home that never belonged to you but makes you feel that it's your own. The Datta Household of Kailashchak-Mathmalaypur is the same for me. My friends Sebak and Indrani invited us to this fantastic house to attend their annual ancestral Durga Puja once, and then in the next year, we self-invited ourselves.
Recommended Read: The Durga Puja in the Datta Household.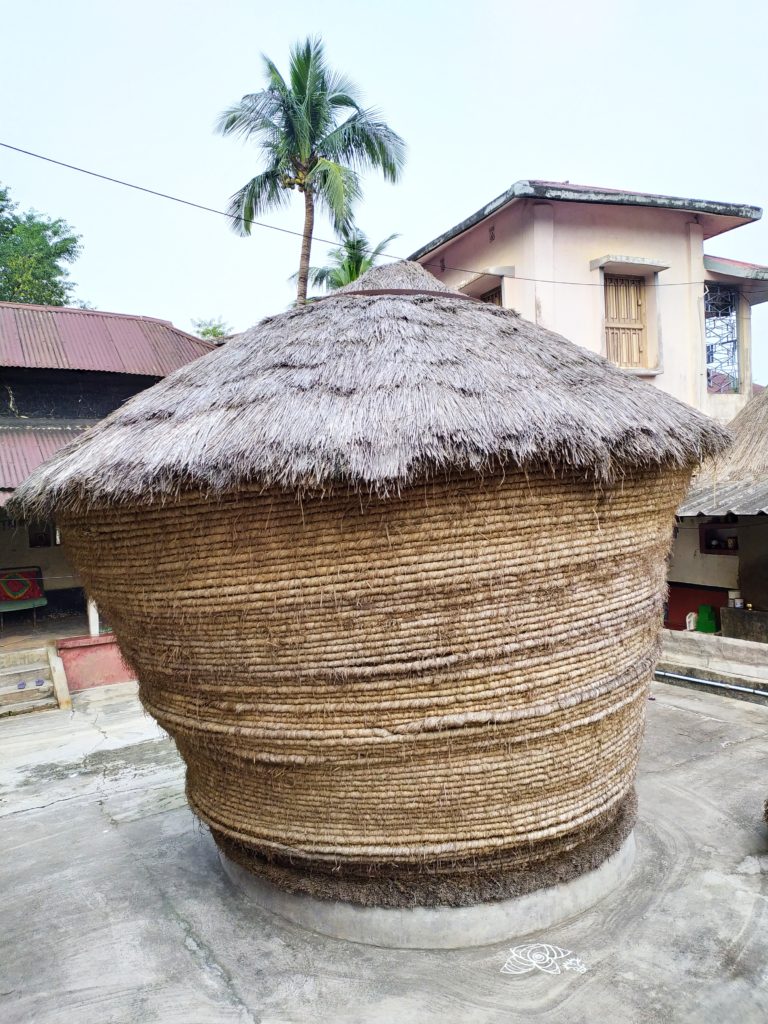 The structure is made of mud with the exterior painted black and the interior kept the natural mud colour. This two-storeyed house is a marvel in itself and bears the testimony of the erstwhile rural architecture of Bengal's Villages. The main entrance's wooden door opens to a courtyard adorned with a Tulsi Mancha and a Hay house or Marai (storage) containing the year's paddy produce well protected.
There are rooms on one side and the other side houses the kitchen, household's storeroom (bhanrar ghor) and washrooms. The kitchen room exudes warmth with the mud hearth and the neat alignment of the traditional cooking utensils. You can almost soak in the earthy smell that comes out from the delectable dishes cooked in this kitchen.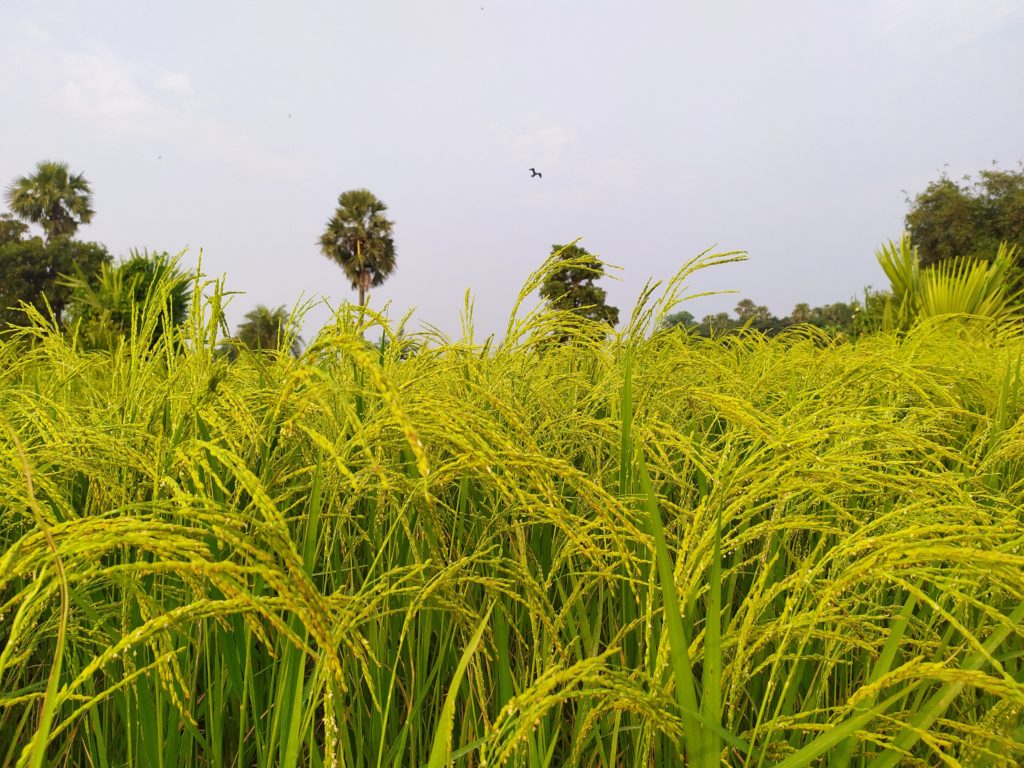 As you tour around the premises, you can also catch the remnants of a cowshed and some bullock cart roofs lofted up on the bamboo pillars of the asbestos roof. A rural Bengal heritage on its own right! A brown meandering road takes you to this Hiraeth. The green paddy fields sway their heads to the windy concerts and greet you in the village. As you look up, you can see the blue sky embracing you. Is it not the home you yearn for?