Life takes twists & turns. And this article is a fun filled narration of Parna's journey – from being a novice to an amateur homecook. Read on to know how our friend became an accidental homemaker.
To Start Off:
I call myself an accidental homemaker. I never had the plan to manage a home, do any household chores daily or even, for that matter, cook daily for my family. Did I even think of going to a 9-5 job daily? Not at all! All that I looked for was living for the moment. What more can you expect from a person who was never sure she would pass the annual exams and get promoted to the next class? So, there was I, unplanned and undaunted, who walked straight into the battlefield, aka kitchen, after getting married and setting up our new home at Giridih in Jharkhand.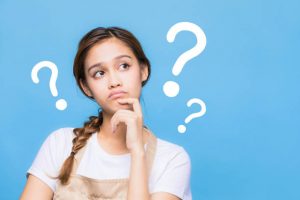 What was special then?
Nowadays, the primary thought that runs through my mind is what to cook, pantry stock at home, and how to cook using less resources. But, back then, the only thought was to make palatable dishes. The duration of cooking and available resources was unseen, unthought-of, unprepared chapters. I cooked the whole day; okay, not exaggerating, I cooked most of the time before running off to the B.Ed College I had enrolled in, with a lunch box.
So, the question is, what special dishes did I cook then that took all of my time? I reveal to you now. At first, I used to start with tea. The induction temperature was never kept on high, as I feared the induction oven would burst up. So, the water boiled in its own sweet time, the milk boiled in its own sweet time, the rice boiled in its own sweet time, and I kept calling my two moms for recipe suggestions.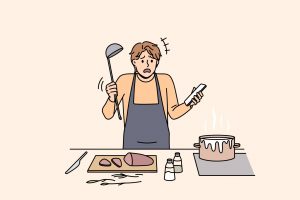 My two moms helped me a lot with different Daal tempering suggestions but never told me about the Daal-Water proportion consistency. So, some days, the Daal was watery, and some days, Daal was all Daal and no water. And salt was never on the higher side. In fact, almost all the food items cooked by me were unsalted, waiting for a taster to put a pinch of salt after a second thought. A, my husband was on the receiving end. He used to sit with the salt pot by default, just in case.
Kolkata Conversations of the Accidental Homemaker:
Our Kolkata trips involved food conversations with my two moms. They poured all the maternal love in the form of food in front of me to taste and learn a point or two. But I ended up making one mistake or the other. I was generous with water proportion in cooking. Initially, in my Giridih kitchen, I used to cook the spinach leaves, chopped cabbages, methi leaves etc., all by putting some water so when they started to give out water after getting heated (as their characters are), I had to look for bigger utensils to fit in the watery vegetables before the water dried off in their own sweet times (I had mentioned that my induction was always on a simmer).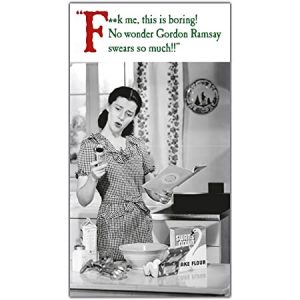 The guide of an Accidental Homemaker:
My only saviour was the markets of Giridih where Bengali vegetables (predominantly available in the Bengal markets) were available in very few quantities. So, there were no trysts with Mochas (Banana Flowers), Thor (Banana Stems), and other seasoned ones that involved skilled chopping before cooking. Like a happy lark, I escaped the Bong kitchen ordeal by making Kadhi Chawal, Rajma Chawal, Kabuli Chana, Chana Matar and sundry that are prevalently made in the North Indian kitchens.
Chicken preparations and the quintessential Sweet Bengali Pulao were reserved for Sundays that A made with all the diligence of a Sous Chef. I used to run around helping him handing the ingredients or grinding them and he would keep stirring the spatula in the wok. I always claim that A taught me to make round Rotis and soft Paranthas and it's true to the T. He used to explain cooking with examples, like, imagine you are rowing a boat while rolling the Roti or Parantha. The example might sound hilarious now, but that was the basic I clung to while rolling out the doughs for rotis and paranthas during the beginning days.
Cut to Circa 2020:
My happy affairs with the kitchen were put to test when my Mother-in-love accidentally fell ill, and I, the novice, had to manage the kitchen. It was like a bowler debutant's batting after Tendulkar got retired hurt. Are you geared up to know more about it? Please wait patiently for my next blog until then……Sayonara!