–Diptanu Chakraborty
I am The Black Diamond Express. I am a superfast weekly express from Howrah station Kolkata in West Bengal to Dhanbad. My inaugural run was on 1st July 2013. I am Coalfield express's sibling as we both have the same loco WAP 7 of Howrah electric loco shed. We both travel from Howrah to Dhanbad. Being a daily train, I am busy as I have to take the passengers back to their homes and on their journeys every day. I love children a lot – and they love me so much.
Enters Coronavirus
One day I heard the driver was talking to a person about a lockdown. Some virus named Coronavirus had come from China. People were dying, so lockdown was started. I was shed with all my friends like Coalfield, Jan Shatabdi, Poorva, Shatabdi, Duronto and Rajdhani. The driver patted me and said that we need to be safe or else we will fall sick, so all trains were closed. I felt very sad and was crying. I was missing the driver, all the children and also the passengers. I was also missing the outside view of Nature like green trees, crops, the rivers flowing under the bridge. Seeing me so sad Coalfield said 'Knedona knedona…sob kichu thik hobe…amar babula'. (Don't cry, everything will be fine).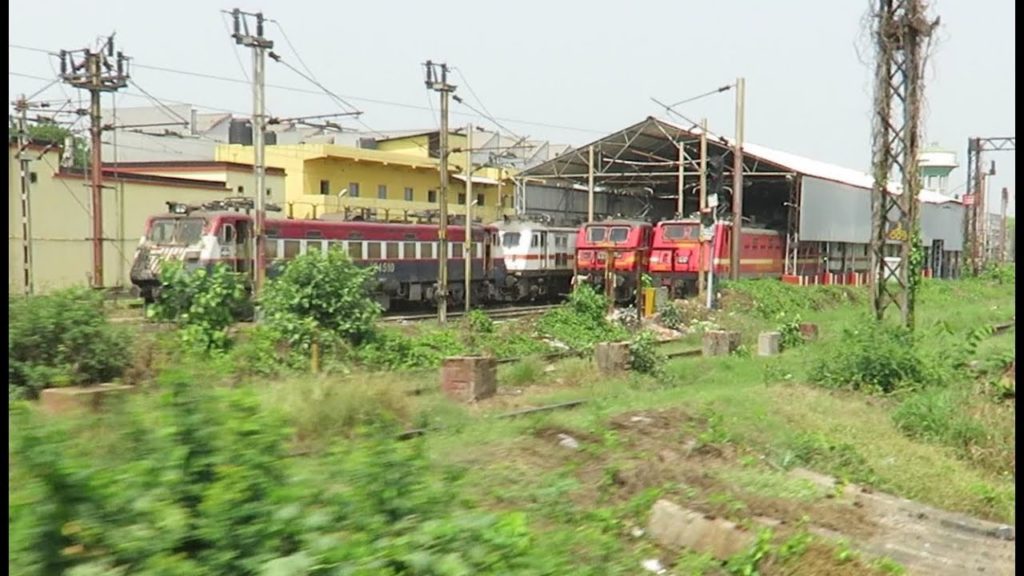 I was in the shed for a long time, missing all the good golden memories I had while I travelled. I remembered women carrying babies in their laps, the first journey of children. And I also often thought of a small child named Roopo, who really loved me and used to travel from Asansol to Howrah. Roopo always said hello to me, waving his hand, and shared his stories and songs with me.
While we were in the shed, Shatabdi was called for his special duty. So, I called cousin WAP 5 to take Shatabdi and make children happy and help the passengers. I felt gloomy and thought, 'When will my turn come?' Before leaving, Shatabdi gave me a peck on the cheek. Some trains were released.
Finally….
One day, on 12th February, my 'annaprasan' started. I got new coaches. I was thrilled and on the 13th, I was released to do my special duty. All the children were happy. I was the Howrah Dhanbad Special train who wanted to give happy memories. When I went out on the tracks, I felt so glad as I finally got the fresh air of Nature. I looked around and saw trees dancing with happiness, rivers clapping, clouds were crying with joy and all the plants were hugging. The passengers again started travelling. They were all wearing masks. They were happy to see me. All the kids were proud to see me because I was back. All the compartments were back. The AC compartments made me chilly while the sweet breezes from the Non-AC Compartments uplifted my mood.
Click to Read More Stories By Our Young Writers.
I am looking forward to seeing Roopo travel in my coaches again. I love that child Roopo and he too loves me. The Boy Roopo Visited Me & spoke to the engine driver and I felt happy. I want to continue my journey and make everyone happy again.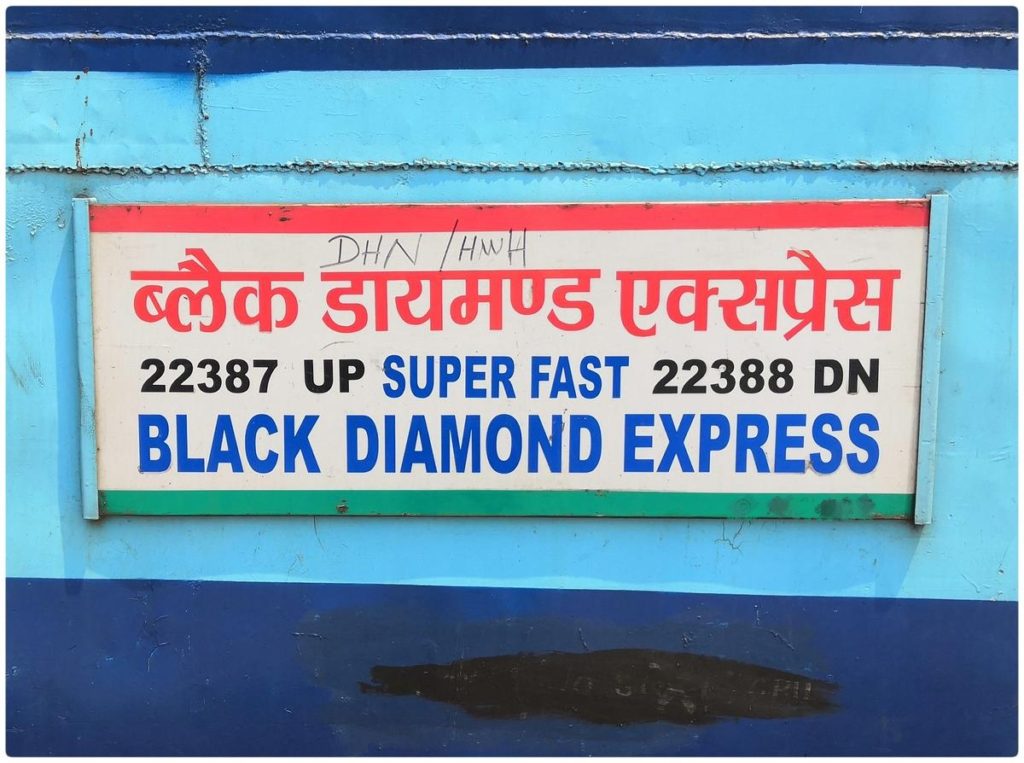 By and lots of love,
Black Diamond Express
About Diptanu Chakraborty
Diptanu Chakraborty, currently studying at standard 7 at The Cambridge School, has started his storytelling journey when he was only 4.5 yrs. His mum was the sole listener to his 4 line stories. He is fascinated with dragons, dinosaurs, volcanoes, trains and interprets the world in his own creative way with vivid descriptions. Seeing the usual stuffs in an unusual way~  may be the most important virtue of any writer and Diptanu is blessed with it. He also tends to bring in elements he is scared of like lightning, cockroach, airplanes and deals with them in a fun manner in his stories. And, if you have ever known that High Functioning Autistic children have communication problems then his stories will make you rethink!
So, let's explore Diptanu's world of imagination!
Disclaimer: The opinions expressed in this post are the personal views of the author. They do not necessarily reflect the views of www.kolkatafusion.com. Any omissions or errors are the author's and KolkataFusion does not assume any liability or responsibility for them.