According to the Oxford Dictionary, the word 'Bohemian' means 'A socially unconventional person, especially one who is involved in the arts.' Much like the meaning, the restaurant I am going to talk about today, too, has the special characteristics of non-conformism in the menu it offers. You can call them a fusion, a deviation or a totally new form of culinary art – the choice lies with you.
The restaurant is a brainchild of Chef Joy Banerjee who have twisted in the Continental cuisine with local ingredients and tempered with the Bengali spices. The art experimentations had been given familiar names like Kosha Mushroom/Mangsho/Shorshe Chingri Crostinis, Mochar Ghonto Augratin, Kancha Lonka Mangsho, Chilli Pickle & Cheese Baked Crabwith Kolmi Greensto name a few.
It was a summer evening when we decided to visit Bohemian. As we panted up the stairs, we were welcomed with a toothpick tucked diced watermelon with crème. Our weariness momentarily vanished. Feeling refreshed, we decided to try out the flavoured fuchkas as starters and ordered for Hilsa Fuchka and the Crab Prawn Fuchka. The flavours were absolutely stunning. A second helping of them was instantly called for.
As appetizers, we tried out daab chingri dynamites and vodka prawn. Our taste buds would remain indebted to them forever.
Then came in the main dishes we chose from equally tantalizing names, – Kanchalonka Mangsho, Pork Vindaloo and Murshidabadi Barbecued Chicken with Pita Breads. I simply can't describe how they tasted. It felt as if all the spices performed synchronized dancing. In fact, when I took the last morsel of my helping of Kanchalonka Mangsho, I decided to stop calling them dishes and call them art forms instead. Well, I am not able to give a snap of the main dishes here as I was so lost in tasting them that I forgot to take a snap home with me. A search in the world wide web did not help me either!! Gosh!!
RELATED: 6 Ballygunge Place (New Town) – A Grand Tribute To The Bengali Food Culture
In the dessert section, we experimented with Malpua Cheesecake, Cigar Coffee Mousse, and Pantua Baked Alaska.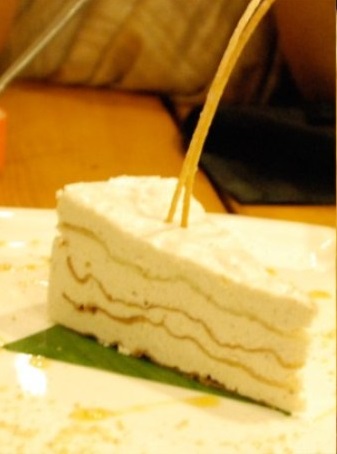 It's needless to say that each of them tasted marvellous as well as unique.
I sadly confess that we had missed out on a lot while we were sampling these platters and haven't found an opportunity yet to go there, and sample the other signature dishes and let our sense of taste do the tango.
Don't miss out like us. This Poila Baishakh, if you are a food enthusiast, head out to Bohemian restaurant and let your taste buds perform tango and a Chhou dance in synchronization, together.
Trust us, you won't be forgetting the unique experience ever in your life.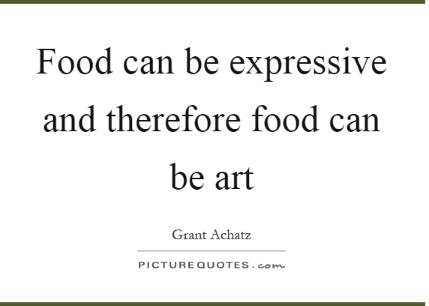 Image Courtesy: World Wide Web, www.dineout.co.in.