Known as the world's largest mangrove, the Sunderbans had been the ground of Man-Tiger conflict for ages. Though the local people of the Sunderbans Biosphere Reserve revere the fierce Royal Bengal Tigers as the protectors of the place, they can't deny that they might get killed by the tigers, snakes or the crocodiles while collecting forest products like honey from the wild beehives. This uncertainty is the reason for the Sunderbans Honey being called as 'Blood Honey'.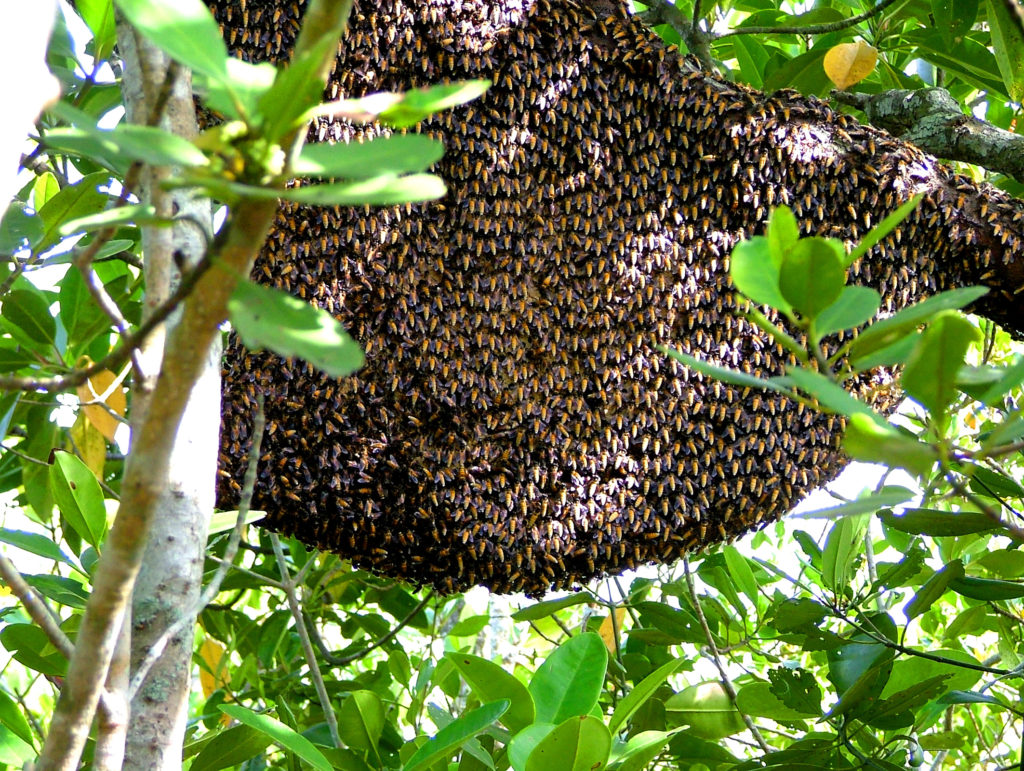 The West Bengal Forest Department at Sundarbans Biosphere Reserve had been taking initiatives to control the Man-Tiger conflict for long. Their newest initiative of curtailing the man-tiger conflict is to form a co-operative apiary under the aegis of Kultali Sundarban Banaraksha Bahumukhi Samabay Ltd. and produce natural, unadulterated, chemical-free honey – Bonphool. The initiative has started taking on its wings as the demand started increasing because of the natural immunity boosting property of the honey.
In this apiary, the same people who were at peril from the attacks of wild animals or natural disasters are being employed. This initiative will bring a positive change by reducing the number of widows' villages in the Sunderbans. We can also participate in this noble cause by buying the pure, paraffin-free, bottled honey. The money collected from the sales goes directly to the villagers employed in the Co-operative apiary.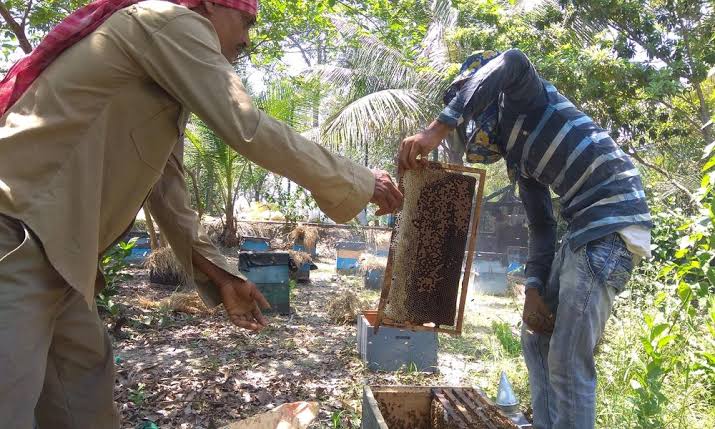 A Kolkata-based NGO, the Wish Foundation (We Initiate Socio-ecological Harmony Foundation), had initially shouldered the responsibility of promotion and marketing of Sunderbans' Bonphool Honey, produced by Kultali Sundarbanaraksha Bahumukhi Samabay Ltd., the co-operative which was set up by the West Bengal Forest Department. Although now, organic Bonphool Honey is available online on Amazon. The bottles are available in two sizes, – 500 gms and 250 gms respectively. If you want to buy their pure honey click on the following link.
Buy Bonphool Natural Mangrove Honey, 250 Grams
A quick tip to differentiate between pure and adulterated honey.
A few days ago, news exposed that some well known big brands selling honey are using Chinese sugar syrup while making honey. So, how will you know which one is adulterated honey and which is not? The pure honey is generally not thick, it's watery in consistency and not very sweet. Once you taste Sunderbans Bonphool Honey you will know the difference for sure.
We may earn a small commission if you purchase Bonphool Honey via our website. Your purchase helps support us work in bringing you informative and fun-filled articles. We are a participant in the Amazon Services LLC Associates Program.