Those of us who have studied in the Convent schools, Christmas celebrations means different to us. We feel Christmas isn't about loud celebrations but toned down, more of being at home with our near and dear ones, with sharing food and season's best wishes. And Bow Barracks forever upholds this soothing essence of Christmas!
Away from the shining lights and blaring music from the loudspeakers in the Park Street Christmas Carnival, there's a humble neighbourhood in Kolkata, Bow Barracks, where forever Christmas means homemade plum cakes and wine, sharing food with the neighbours, guests and lesser privileged children and cultural competitions bringing out the true flavour of Christmas.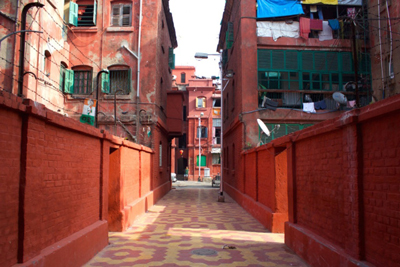 Bow Barracks was built by the British to provide residential arrangements to the British soldiers who fought in the Second World War. The soldiers did not stay in the Barrack quarters so they were allotted to the Anglo-Indian Community staying in Kolkata. The Anglo-Indian families brought a distinct charm to the place with their unique lifestyles showcasing a wonderful blend of European and Indian (read Bengali) cultures.
During the Christmas time, the red-brick walled buildings consisting of 7 blocks, adorn themselves with fairy lights. It appears as if the holy stars have come down to the Earth. The air around the buildings gets overpowered with sweet smells of plum cakes, rum balls, bread puddings, and cookies being baked in all the households here. The grotto in between the blocks decks up too, in keeping with the Christmas ambience all over here. The residents come down to the grotto to pray and celebrate Christmas, together.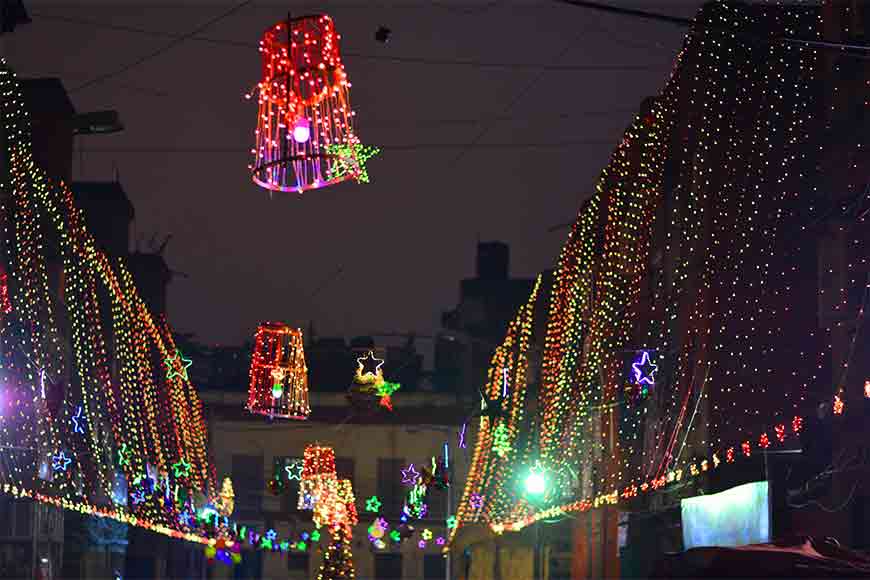 The Santa Claus shuns his one-horse-open sleigh and dash in here in a hand-pulled rickshaw. He spreads warmth and happiness all over here. Food packets are distributed among the lesser privileged people, sports and cultural competitions are organized to observe Christmas.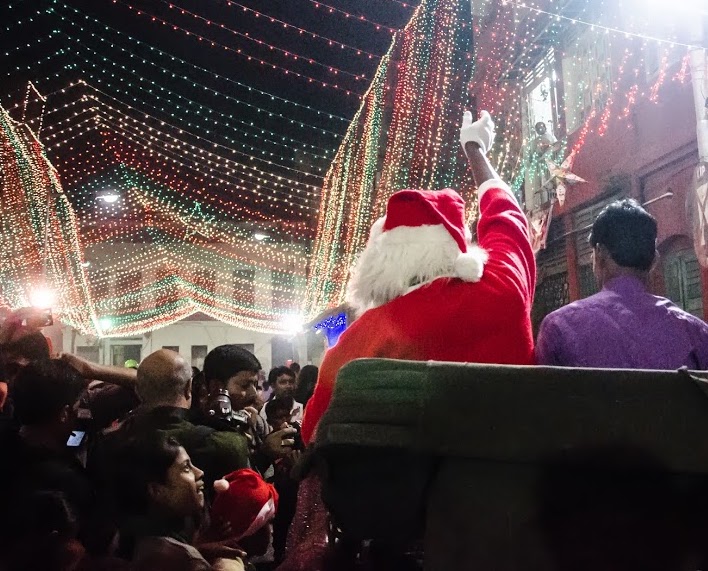 If you happen to visit here on the Christmas Day, you can be welcomed with the home made Christmas goodies sans the homemade wine because that's exclusively prepared for the family members. You can meet the people here, share conversations, love, laughter and even join in the impromptu Christmas Carols if you know a line or two.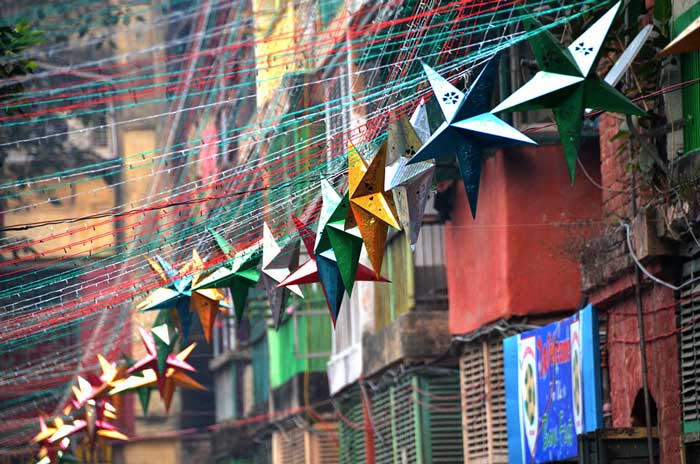 The population of the Anglo-Indians are fast receding in Kolkata. A few of the residences in the Bow Barracks have been taken by Gujaratis, Bengalis, Tamils and Malayalalis. The buildings show a lack of maintenance too. Yet, a visit in this heritage neighbourhood during Christmas can change the way you celebrate or perceive Christmas. In true sense, the Christmas time is a time of joy and merriment in this doomed place.