We have already covered an article on Darjeeling restaurants. And indeed, this is one of the rarest hill stations where you get lip-smacking fusion cuisine. Not just Glenary's and Keventers, even the tiny eateries serve delicious & authentic food.
Related: Food Crawl in Darjeeling – A rare treasure of the North Bengal Tourism
Foodies' heaven – Darjeeling Restaurants
Sipping hot Darjeeling tea with the view of Kanchenjunga is something to live for. And when these two are accompanied by different restaurants serving authentic Continental, Chinese and Nepalese food, what more to ask from life?
Breakfast Options
Chillout Restaurant & Bar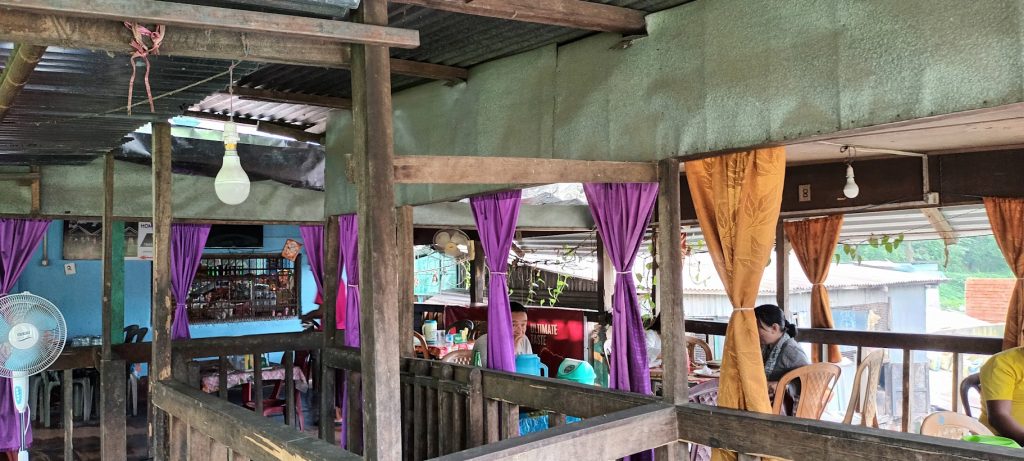 Address: Dudhia, Plot No 114, Rl, Khatian 152, O, 276, District Darjeeling, Kurseong, Darjeeling District, West Bengal, 734217
You can start with this small restaurant, which is more famous for lunch and dinner, but we had our breakfast here on our way to Darjeeling from NJP. They serve tasty momos. And the quantity is perfect. The noodles and pork preparations are worth tasting.
Sonam's Kitchen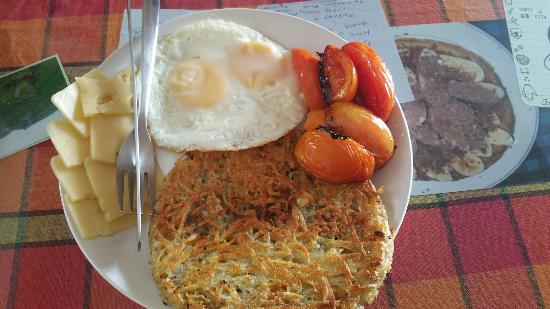 Address: Dr Zakir Hussain Rd, Chaurasta, Darjeeling, West Bengal 734101
A tiny breakfast joint serving delicious, healthy and sumptuous breakfast options. There are a few sitting options, and you might have to share your table with other tourists. Because of the rush, the service is sometimes slow, but the behaviour of the staff is homely, and the food is worth tasting. Try out their choice of eggs & freshly brewed coffee. And if you eat their hash brown potatoes, fried eggs, roasted tomatoes and bread toast, you are sure not to feel hungry for at least 4 hours.
Himalayan Coffee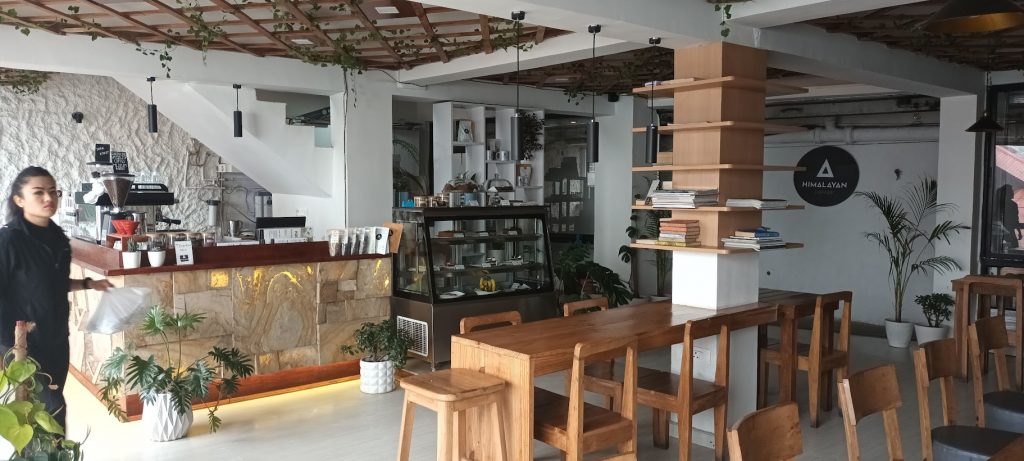 Address: 5/1, Nehru Rd, Bellevue, Darjeeling, West Bengal – 734101
Located on the 1st floor, the restaurant is quite a contrast to the entrance. While climbing up the fleet of stairs, you might ask yourself why you came here, but keep walking because you'll get a cosy and warm vibe once you enter the cafe. With wooden chairs and the aroma of the bakery & coffee, it's a place where you would like to start your day. Their pancakes are good, and so are the omelettes. In addition, they serve a wide range of tea and coffee.
Arcadia Resort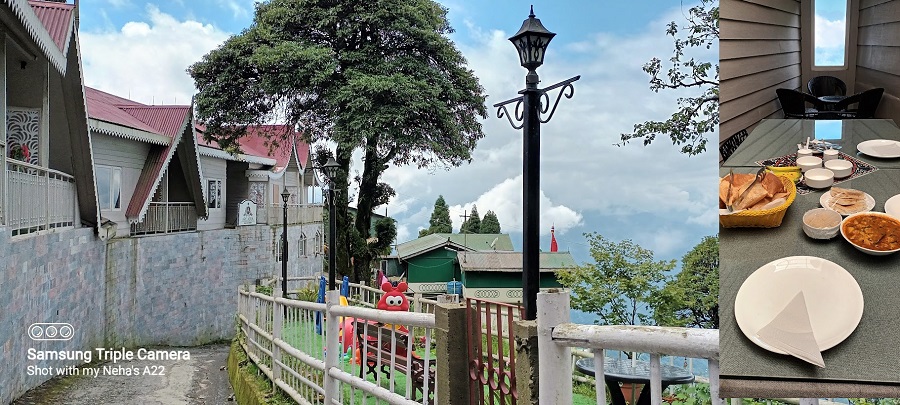 Address: West Point, Darjeeling, West Bengal 734101
We stayed here for one night. A bit in the premium range, but the resort offers a grand view of Kanchenjunga from the balconies. Since it's very close to the Darjeeling station, the toy train and the birds chirping add to this place's charm. Coming to their breakfast – unlike the other two places, where we had Continental food, we were served poori, sabji, halwa & chicken sandwiches. That halwa was simply yummy. If you ever plan to stay there, try out their breakfast. They also serve a variety of paranthas.
Darjeeling restaurant serving lunch and dinner
Ara by Bellevue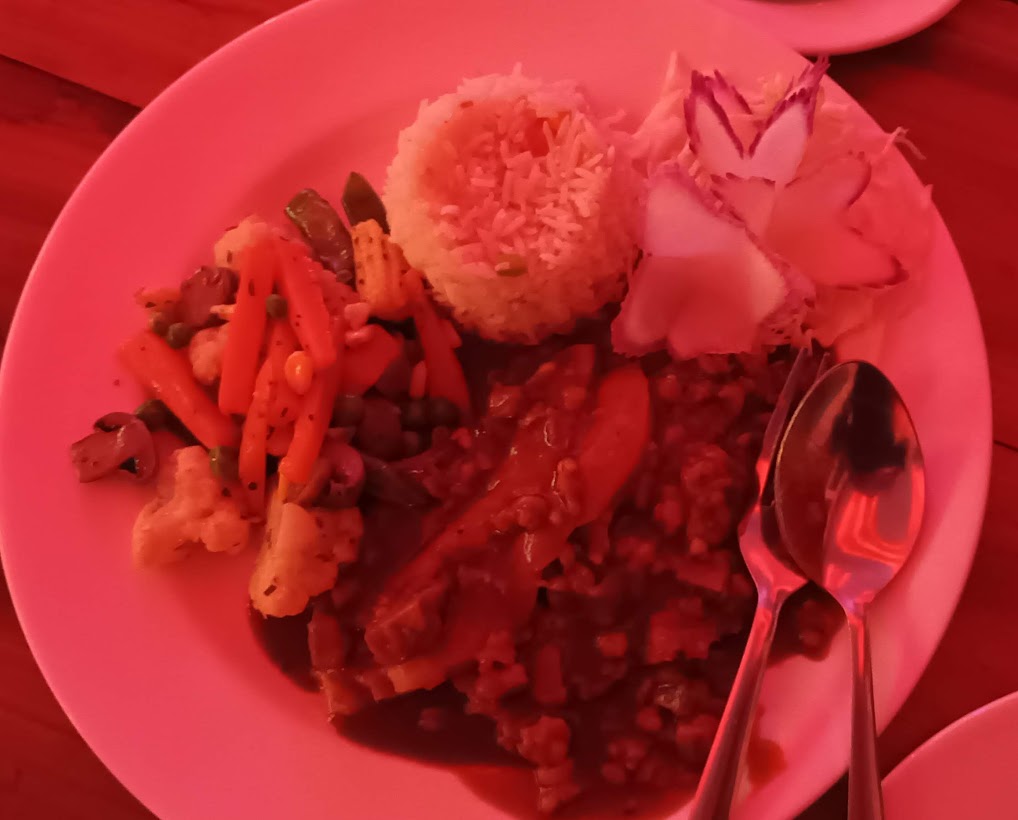 Address: Nehru Rd, Chauk Bazaar, Darjeeling, West Bengal 734101
It's better to visit this Darjeeling restaurant for dinner. With dim lights and live music, it helps to complete the day. Along with good food, they also have a full bar serving well-crafted cocktails. You can choose North Indian, Asian, Continental or Mexican food. Though a bit pricy, overall, the food is good & staff is cordial.
Penang

Address; 27Q8+V5F, Unnamed Road, Limbugaon, Darjeeling, West Bengal 734101
Penang is a must-visit if you want to taste authentic Nepalese food. But do not go by the exterior of this restaurant – it's very deceptive. After all, the path to heaven is narrow! They have a full bar and serve a wide range of Asian food like noodles, soups, thukpa, yakishoba (spelling check please) etc. But, the major attraction of this place is their pork/chicken Nepalese thali. The thali comes with saag, sabji, daal, 3-4 types of chatni (dips), rice, a bowl of clear soup, 1 fry, dalle (Darjeeling chillies) and pork or chicken, whichever you opt for. All these are authentic Nepali dishes.
North Bengal: DOOARS: The ultimate getaway to the wonderland of the North Bengal Tourism
Yeh Dil Mange More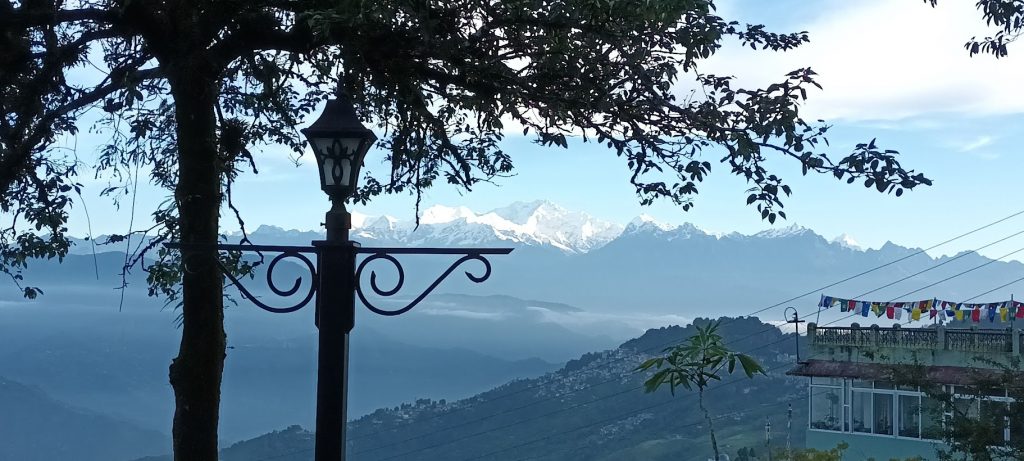 Neha had often heard from her friends that once you visit Darjeeling, your heart craves to go there again. But she didn't believe it. Reason – when she visited Darjeeling with her parents after her Class X exams, after staying in Gangtok & Pelling, she found this queen of hills dingy & congested. But, on hearing about it from different people, they decided to give it a shot last year. The fundamental objective of this trip was to try out different restaurants, loiter in the Mall and help the kid to have loads of fun. And even before their trip ended, she and her 7-year-old started planning the next visit! That's the charm of this place! So, if you have yet to visit one of the major destinations of North Bengal tourism, you're indeed missing out on something. For a budget-friendly hotel – you can opt for Classic Guest House. And for a high range, Arcadia Resort is good. But, while Classic is very close to Mall, Arcadia is a bit secluded.