–Ashman Biswas
It was a Saturday morning (25th May, 2019) when I sat with my mother and brother for breakfast just before going for my tutorial classes. We were discussing about Kolkata's hallmark food joints and my mother came up with a great idea of a North Kolkata Food Crawl. In which we would explore famous and heritage eateries of the North Kolkata walking from one place to another, eating some good food on the way.
Accordingly, we began our food crawl from right in front of the Manicktalla fish market at around 5.30 p.m. Walking down the Vivekananda Road we first encountered a joint called 'Chanchala' famous for its Kulfis but because of my brother's reluctance we had to skip the idea of having kulfi and move to our next stop.
The next joint on our list was the iconic sweet shop in Kolkata, 'Girish Ch. De & Nakur Ch. Nandy' as we turned left from Vivekananda Road to Ramdulal Sarkar Street.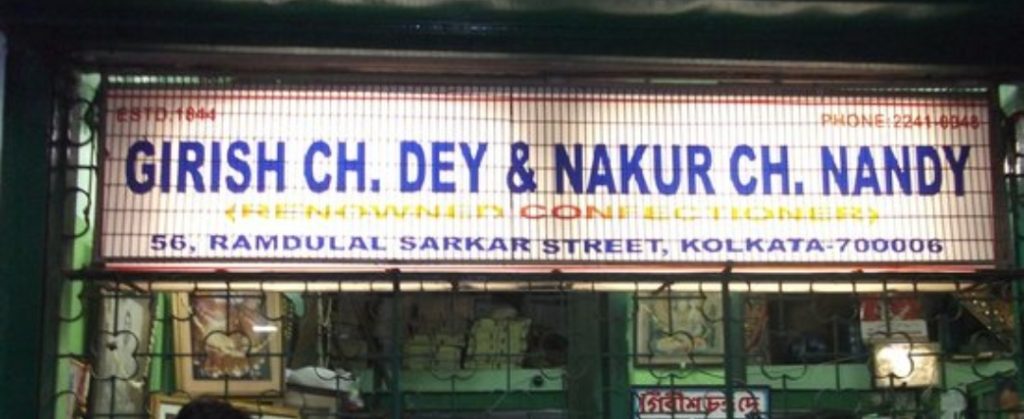 After gorging on some exquisite sweets we turned back to Vivekananda Road and took a short Bus ride to Hatibagan. From Hatibagan we took an auto-rickshaw (tuktuk) ride to Shovabazar. There we headed to one of the pioneers of Bengali Fast Food iconic joint 'Mitra Café'.
We found it crowded with foodies who were binging on to their iconic delicacies. Somehow we got a place to sit and ordered for Diamond Kaviraji (Coverage), a classic fish fry whose coating is done with eggs.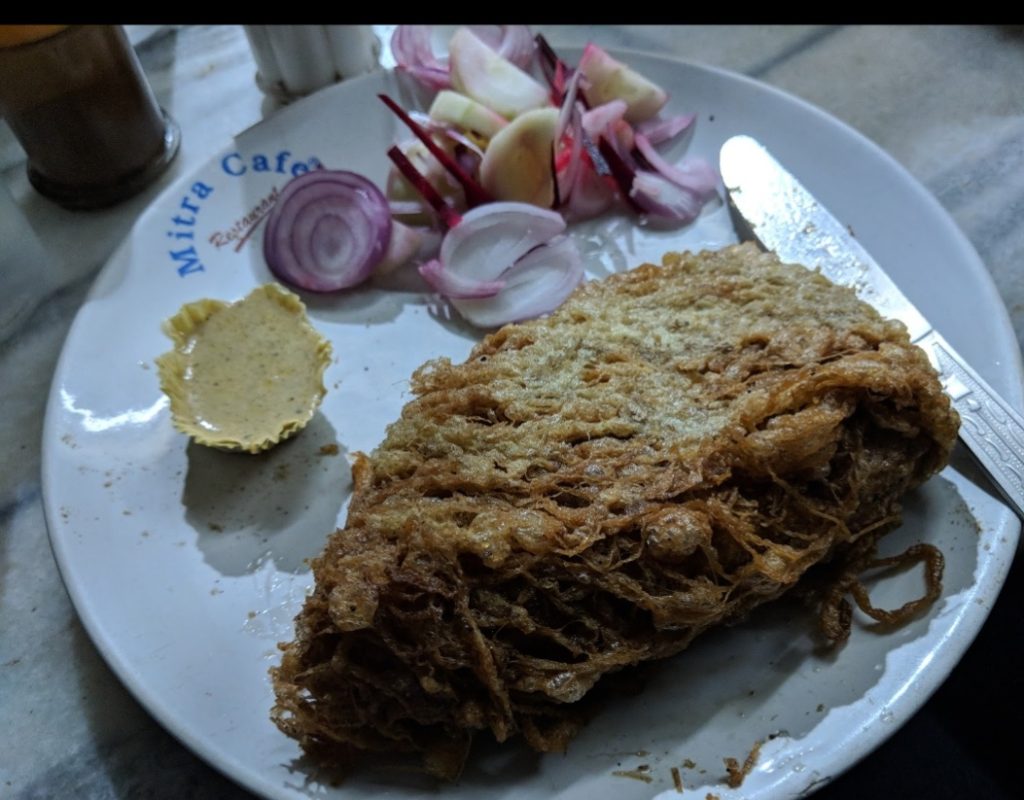 In the meanwhile it started raining heavily and our plans got affected but our foodie spirit wasn't at all dampened. When the rain stopped for a while we got out and took shelter at the bus stop. After waiting for a little while, a bus came which we boarded to get dropped at the Shyambazar 5-point crossing. There we hit the 'New Punjabi Hotel' which is famous as 'Golbari'. As we felt pretty full at that time so we picked up Mutton Kasha and Chapati for dinner.

Just opposite 'Golbari' is 'Haridas Modak' an old sweet shop from where my mother used to buy sweets as a child. As my mother felt nostalgic she insisted upon us going there and we happily agreed and picked up some sweets from there as desserts after dinner.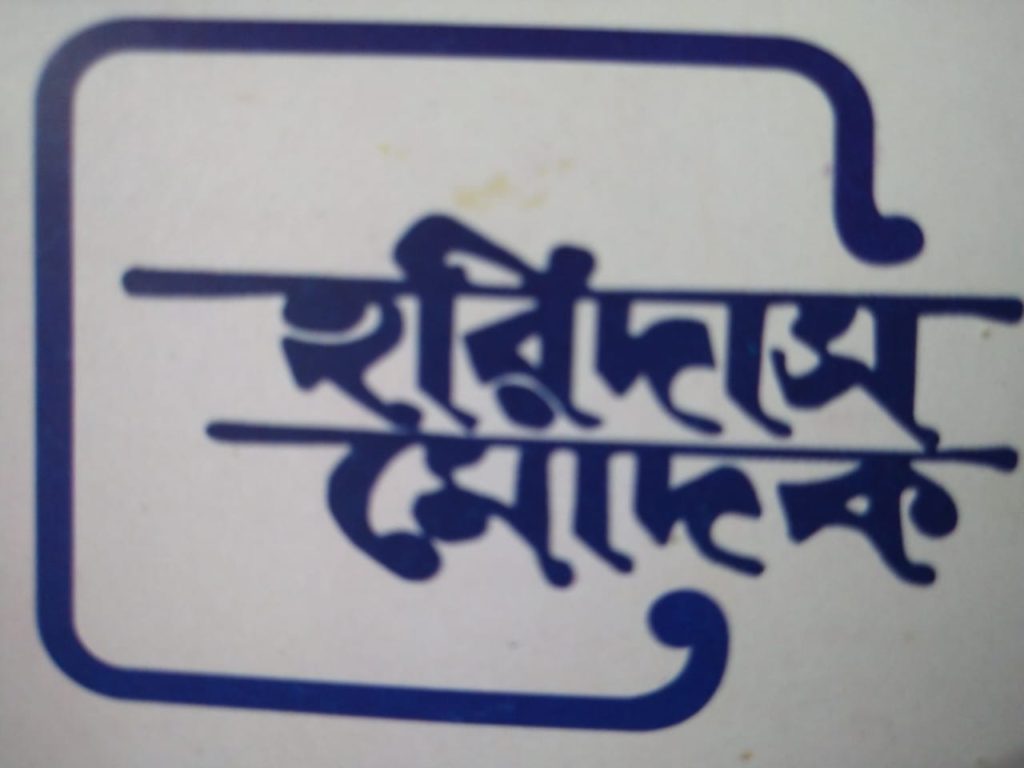 Here our food crawl comes to an end and we got the desired bus to get back home. It was a great experience to explore such legendary food joints around the North of the city and taste some amazing food.
Photography Courtesy: Author, World Wide Web
Also read: Heritage neighbourhood Hatibagan
About Ashman Biswas
Ashman is a high school student based in Kolkata, currently studying in class 12. He is a passionate foodie and loves to explore new places and food available in those places. He dreams of becoming a vlogger in near future.
Disclaimer: The opinions expressed in this post are the personal views of the author. They do not necessarily reflect the views of KolkataFusion. Any omissions or errors are the author's and KolkataFusion does not assume any liability or responsibility for them.