A famous saying about the Gangasagar Mela goes – Shob tirtho bar bar, Ganga Sagar ek baar – which means a pilgrimage to the Gangasagar Mela is equivalent to the pilgrimages to the other religious sites .
Pilgrims believe if you take a dip in this auspicious river of Ganga at Sagar Island (Sagar Dweep), your soul will be freed of all sins and you will gain moksha (spiritual enlightenment)!
1994
Being brought up under the influence of the above adage, a strong-headed lady, in her 60s, who had lost her husband in her early ages, decided to take a dip in the holy waters of the river Ganga. Neither the coaxing of her beloved sons nor the pleading of her one-and-only daughter could stop her from making this pilgrimage. True to the adage – "Gangasagar ekbar," she didn't return!
When her family members couldn't trace her, some said she was seen boarding the ship returning from Gangasagar, which had a capacity of some 100 people but was loaded with much more than that. Something caused an accident, which drowned the ship killing a maximum of its passengers. This lady, who was also a good swimmer, might have either got frozen in the cold or might not have got a minuscule's space to move her hands.
2020
The lady mentioned is Neha's granny. Twenty-six years later, she can finally control her tears while talking about her – her family has slowly learned to live without her, and the later additions in the family, who didn't have the privilege to taste her prepared pithes has helped them to enjoy Makarsankranti once again.
I had often wanted to know what's there in this place, but not until recently; I could manage the courage to read about Gangasagar Mela!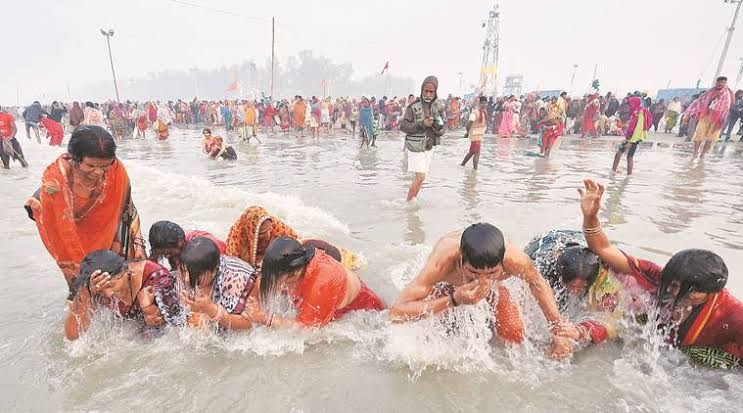 Ganga Sagar – a pilgrim island
At the point where river Ganga meets the Bay of Bengal, you will find this peaceful island, which not only holds a lot of religious significance but is also a treat for nature lovers.
This otherwise calm, golden sand beach becomes crammed with pilgrims in January. Silence cravers can visit this place during any time of the year, except the few days of the Mela and the summers.
Every year in January, the island sees a massive gathering of devotees from all parts of the country, who come to take a dip in the holy waters. People also say that after Kumbh Mela, it is the second most popular mela in India.
Naga Sadhus are one of the thousands of pilgrim communities who attend Gangasagar Mela every year. They live in camps and perform rituals for the devotees. They also show various forms of yoga, which you can watch. People say that some of the Naga Sadhus smear their faces and bodies with white paint – accordingly to our knowledge, it should be ash! However, with paint or without, with ash or without, they are one of the biggest attractions in this Mela.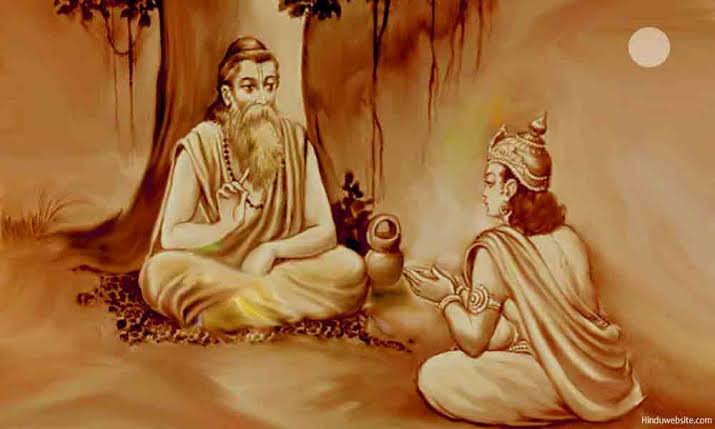 Mythology
This place has a sacred temple of Kapil Muni, son of Kardam Muni, and the great saint who, according to myth, was Lord Vishnu.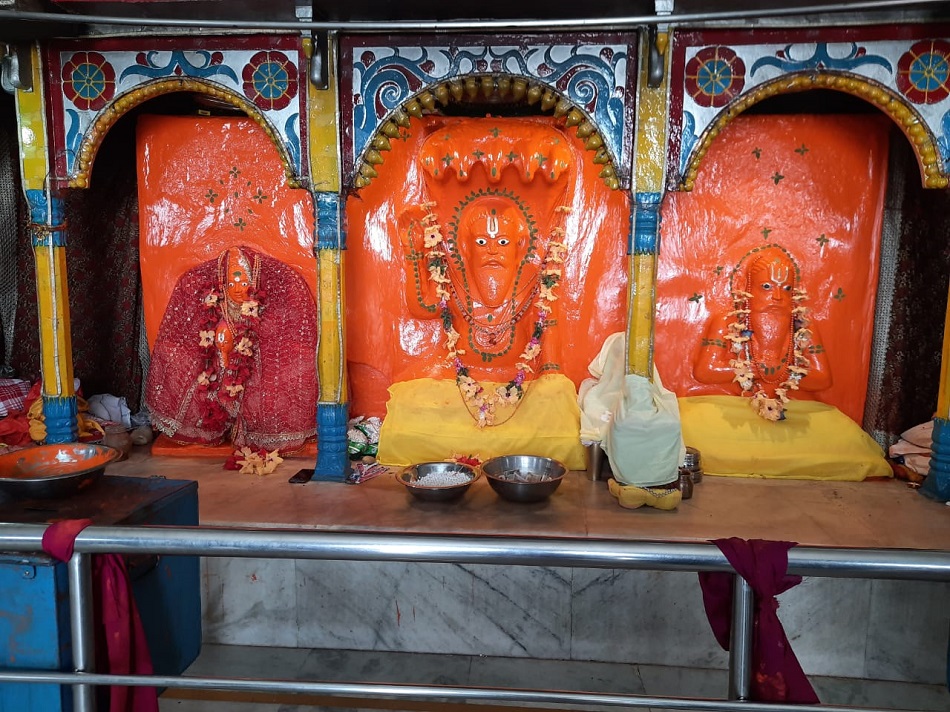 When King Sagar 's 60,000 sons had come to this place in search of their father's Sacrificial Horse and found it, they thought Kapil Muni's hermitage stole it. In reality, Devraj Indra had hidden the horse at 'Patal' (below the earth) beside the retreat. Unknown to the truth, the king's sons blamed Muni for stealing and interrupted in his meditations. Muni wrath burnt the king's sons and consigned their souls to hell. Many years later king's grandson king Bhagirath came and pleased Kapil Muni to release their souls from hell. Then according to Kapil Muni's directions, king Bhagirath brought Devi Ganga to this place. When holy river touched their souls, they got liberty – it was on the day of "Makar Sankranti."
Thus, people from all over India come to this place to release their souls from pain, sin, and to earn virtue. They take a dip in the holy water and worship the great saint Kapil Muni.
Accommodation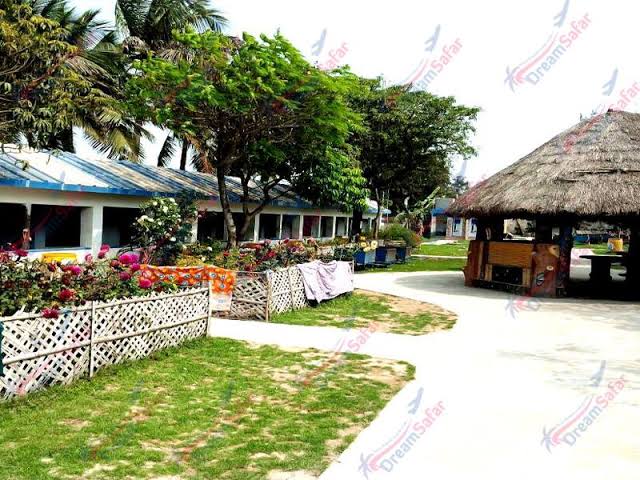 There aren't any luxurious stay options on this island. However, there are a few hotels with basic amenities. There's also a Government hotel, and it tries its best to ensure that the significant number of guests carry out the rituals peacefully.
The Government's arrangement
During last year's Gangasagar Mela, Panchayat and Public Health Engineering Minister Subrata Mukherjee told IANS, "Almost 31 lakh people bathed at Sagar since morning, far surpassing the attendance the year before that. Lakhs took the holy dip on Friday evening as well. More pilgrims have come to Sagar this year as the weather is better. We are expecting the number to go up as the day progresses."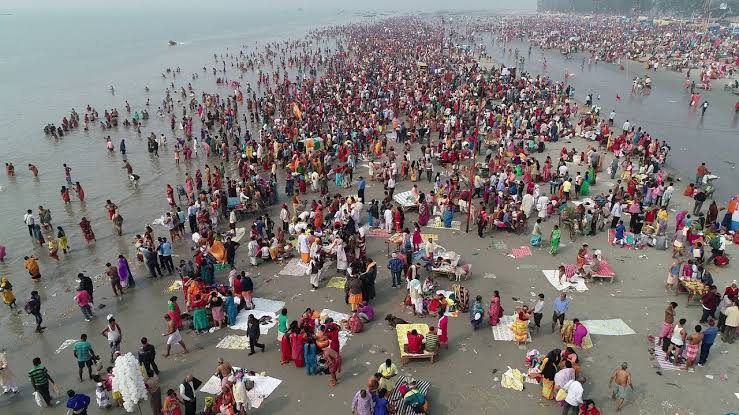 Adequate arrangements, along with temporary shelters, were built for people coming from a long distance and the elderly. The Government also added stationary toilets for the pilgrims, to keep the premises clean.
Twenty drones and 800 CCTV cameras were deployed to keep a tab on the devotees. For safety and emergency, the ICG has placed hovercraft, high-speed patrol vessels, and interceptor boats along the coastline.
How to reach the Gangasagar Mela
It's approximately 154 km from South 24 Parganas. And since there's no single commutation to Ganga Sagar (Sagardwip), the journey can be both thrilling and tiresome.
By road
Board a bus from Esplanade to Harwood Point. Get down at Kakdwip – it takes about three hours to reach there. (For booking a cab to Kakdwip, you can click on the link. ) From here, cross the river Muriganga by boat and reach Kachuberia. From Kachuberia, you'll get a bus service to Gangasagar.
By rail
Kolkata Chitpur Railway Station is the closest to Sagardwip at a distance of 128 km. You could also get down at Howrah Junction or Namkhana station. However, since it's not well connected with the rest of the country, the journey until Sagardwip will still be a combination of taxi, bus and ferry, regardless of which station you choose.
You can get the timings of all the transports from YatraDham.
Please note, since trains are not raining on their regular schedule, getting a train this year, might be a challenge.
Gangasagar Mela 2021
This year, Ganga Sagar Mela will be held amidst strict regulations and precautionary measures keeping the pandemic situation in mind. The devotees can take part in the holy bathing rituals through e-snan app where they can order the holy water and prasad package for home delivery.
To know more about the administrative regulations, please visit:
https://www.gangasagar.in/en/about/innovativeapproach
Want to know more about the other weekend destinations from Kolkata, visit Holiday Destinations.