Today, we will discuss how to select a daycare facility, which is going to be a home away from home for your darling, for the upcoming years.
We have already discussed the benefits of a high-quality daycare in the life of your kid.
When it comes to our kids, we always want to be ready with arms and ammunition to face every situation. But, unfortunately, approximately three years back when I was hunting for a daycare for my little munchkin, I hardly had any clarity on what to expect and what not to expect from a daycare. However, I have got a lot of exposure in the last few years to quite a few good and wrong sides of different crèche (thanks to my relatives and friends also) in Kolkata.
We don't want any mom to feel lost like me and thus this small try… I hope you find it beneficial while choosing the best crèche for your kid.
Tips on how to select a daycare
Safety of your child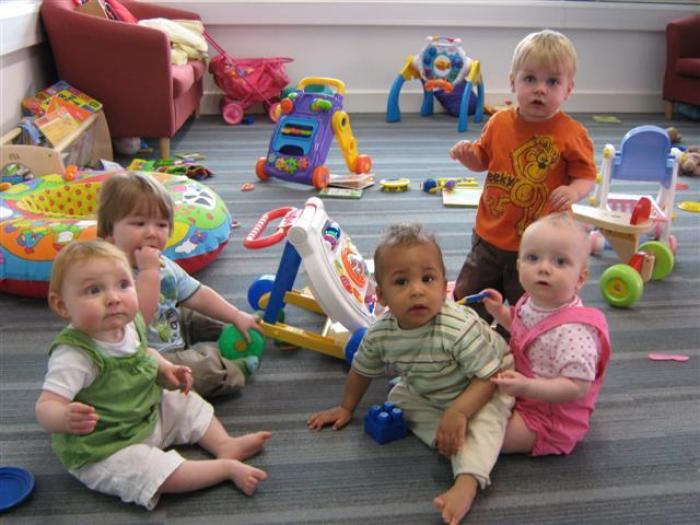 This is the most important thing when it comes to choosing daycare for your child. The center must strictly adhere to the stringent rules set by the Government of India. Honestly speaking, not many of us are aware of these rules, so what to look for?
Is the daycare within secured boundaries?
Are there security guards at the gate?
Is the entrance gate locked or kept open throughout the day?
Do they hand over kids to parents only?
What are the arrangements if you want someone else to pick up your child from daycare – is it just a call that they need or do they require to see any dismissal card?
Are they taken out to play? What are the precautionary measures taken?
Are the floors, windows, bathroom, and kitchen well maintained and clean?
Is the daycare registered?
Do they hire staff after a detailed background check?
What is the teacher-child ratio? Is it 4:1 for elder children and 3:1 for younger children or is it something different?
Do the kids have enough space to roam about freely inside the daycare?
Do they have any specific activity zone or play area?
What are their arrangements for medical emergencies?
Schedule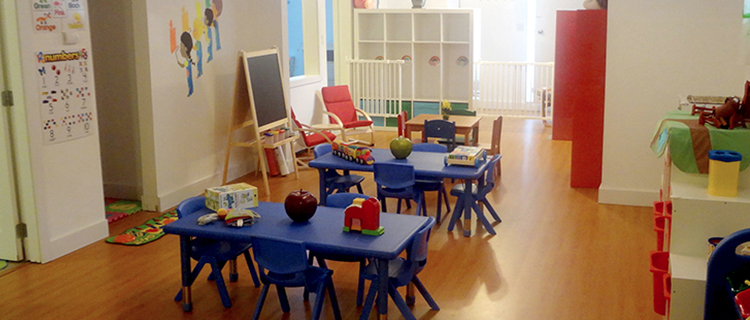 Through a daycare, you introduce your child to the preliminaries of school, and therefore it is vital that it follows some schedule.
Moreover, your kids spend a sufficient amount of his day at a creche, so it's a responsibility of an excellent daycare facility to help in your child's overall development.
To know if your child will benefit from staying at this place, ask these questions:
Does it have any outdoor space for playing?
Do they celebrate the various festivals of our country?
Are the kids encouraged to learn through different contemporary methods?
Do the center have separate play areas for different age groups?
Do they have any specific story time?
Do they allow any screen time?
Do they have developmental toys for young kids?
Do they help elder children with their studies?
When is food served to them?
Pay visits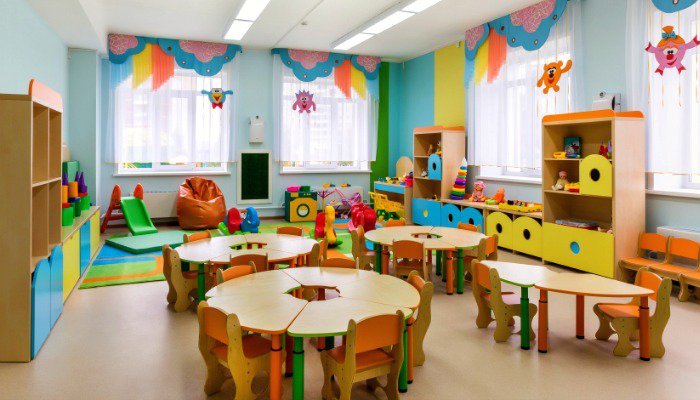 Before enrolling your child, visit the center a few times, try to feel the vibes. Look around and see if the walls have inspiring messages or are they grave and dull.
The teacher-student relationship is crucial, so try to find out if the kids are comfortable in the center. Do they fret about being around the staff or do they enjoy themselves there?
Handling more than 10 to 20 kids can be taxing at times. So, it's essential to find out how do the teachers deal with the student and that too of different age group. They need to be patient, caring and well-trained to pass on the desired values to your kids.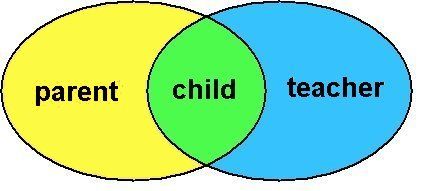 Reviews
Another important thing is to collate first-hand information from the parents whose kids stay there. Speak to them and ask them the same questions that you ask the center and see if there are differences in the answers.
Some of the parents might not be eager, but do not lose hope! The number of parents you speak with, the better the clarity you will have about the daycare.
When it comes to your child, you cannot compromise on anything and do it shamelessly.
The other factors to look for when selecting a daycare:
If the daycare has playschool facility within the campus.
If they organize and functions or not and what is the level of participation among kids.
If they have any fixed menu and the number of meals provided to different age groups.
How do they deal with sick children – is there any sick room and doctor-on-call service?
What is their crisis management plan? E.g., do they have a power backup and ambulance?
RELATED: Tips on hiring a nanny
Image courtesy: Google images