The Bengalis are gourmets by nature. They love food and cherish hosting occasions for opportunities to have food. Talking about food, we all know that breakfast is an essential meal of the day and we should break our fasts like a king, as a famous proverb says. But, how's the Bengali breakfast scene? What are the food items that govern the breakfast tables of common Bengalis? Driven by this curiosity, we searched, contemplated, asked and tried to remember our visits to different districts of Bengal at different points of our lives. And we tried to bring forth to you what we have discerned in our searches.
The All-time favourite Kochuri-Alur Torkari-Jilipi
Once, a newlywed from Durgapur was told by her new family members in North Kolkata that the Sundays are 'Kochuri-Alur Torkari-Jilipi' days. Sunday being a holiday, almost all the North Kolkatans prefer Sunday Bazar visits for buying the veggies, fish and meat for the forthcoming week. And carry back home a big paper package of Hot Kochuris, moderately spicy potato curries and Jalebis (Jilipis) to extinguish the hotness of those curries.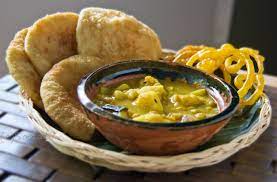 The household members have their Sunday breakfasts together before embarking on elaborate cooking activities of that day. The Kochuri is so famous and ubiquitous in Kolkata that we don't even care to know the true-blue Bengali recipe of Kochuri. Who cares to sweat out when your neighbourhood sweet shop can parcel Kochuris at your doorstep? Also, a plate of Kochuri-Torkari-Jilipi costs pretty negligible, approximately around 20-30 Rupees in the sweet shops lined in the Dalhousie-Shyambazar stretch.
The duo – Luchi and Shada Alur Chocchori
While Kochuris are to be quintessentially bought from sweet shops, Luchi is made strictly at home. Luchi, the flour cousin of the North Indian Puri, is also primarily a holiday delicacy, complete with a fill of Shada Alur Chocchori (White curry with potatoes without the use of turmeric and tempered with paanchphoron – five spices) or Begun Bhaja, and a Roshogolla or Bonde. Sometimes, a chhanar jilipi (a juicy jalebi preparation with cottage cheese) or a Pantua can barge in alongside humble norom alu bhaja (Potato fry) instead of the chochhori – depending on the mood of the cook. Commonly, any bong sweet can be a perfect accompaniment with a plate of pristine white Luchis. Period.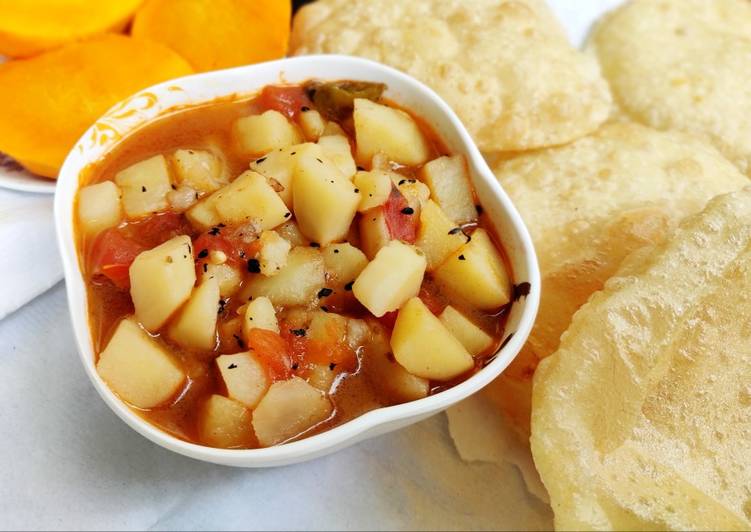 Talking about Luchi, it can also be considered a crime if we don't mention the royal presence of Bashi Luchi, Bashi Roshogolla, and Bashi Paanthar Magsho (the delectable trio of Luchi, Rasgulla, and Mutton Curry made the night before for any occasion). It's a Bengali brunch served on the breakfast tables. For, whenever you eat them in the morning, you are sure to skip your lunch of that day!
Muri – With any dish at any time of the day
It's not that we Bengalis love only greasy, unhealthy kinds of stuff as our breakfasts. We love Muri, yes, almost all of us. Muri can be no less than a superfood because it plays multiple roles, so effortlessly, easily. A bowl of Muri, which gets huger when you visit villages, with the same Alur Torkari that we described earlier with Kochuri, tastes pleasant because the Muri cuts up its hotness. We can have a bowl of Muri with Milk and Bananas (as you have cornflakes with milk) or Roshogolla or Jilipi or Bonde or Alubhaja. Or even with that Baashi Paanthar Magsho if we want to go easy on our stomachs while making it filling and tasty.
Panta Bhaat – A Relief During Summers
During the hot summer days, many of us love Paanta Bhaat (made more famous by Kishwar Choudhary in the show Master Chef Australia). Breakfast recipe with Panta Bhaat, frying posto fritters (postor bora), or boiled and mashed potatoes, a green chilly and raw onion to beat the heat outside. Panta Bhaat is a simple recipe of soaking the pre-cooked rice in some water for a few hours before eating.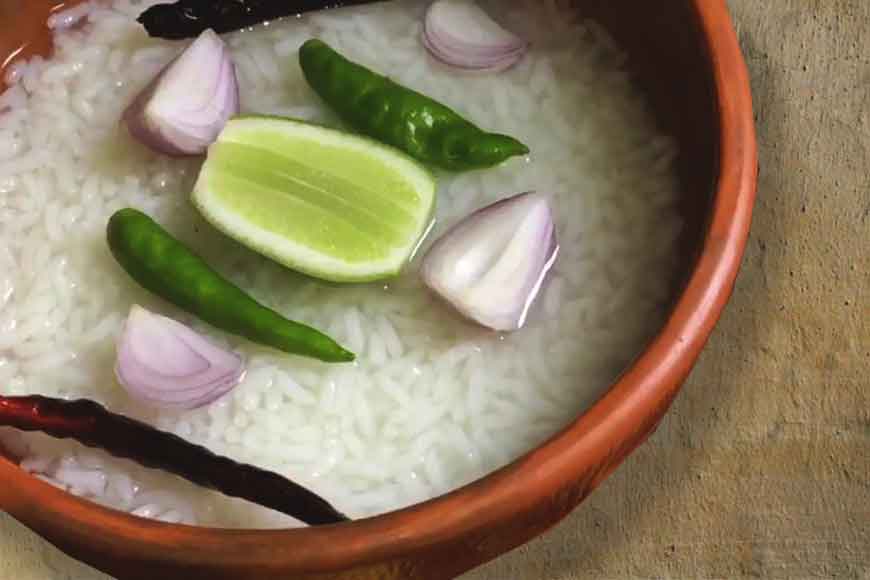 Read: Saraswati Pujo Delicacies
Doi Chinre – Another Summer Relief
In summers, we also swear by Doi-Chinre (Dahi Chura) or yoghurt and flattened rice with jaggery, ripe bananas, or ripe mangoes (preferably mangoes). The sweet-toothed Bengalis don't mind a serving of Murki (jaggeried khoi) and batasha with the Doi-Chinre-Aam (yoghurt-flattened rice-mango), although.
Parantha in Various Forms
Along with the very Bengali breakfast items we mentioned above, there are other popular items, too. The Mughal influence or Arab influence added in the Chapati or Ruti-Torkari concept (not to forget Gur Ruti or Roshogolla Ruti), Parantha and yoghurt/Raita, and Petai Parota. The Petai Parota is just a pieced huge Parantha sold according to weight. It is commonly available in the tea shops across Bengal and served with potato curries, chholar daal, or sweet syrups (depending on the resource availability in respective shops).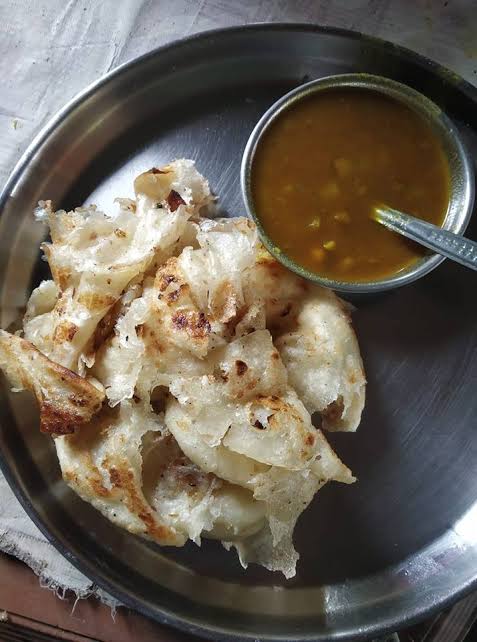 Gola ruti – the Bengali style Pancake
Something started 30,000 years ago during the Stone Age and has become a staple breakfast of many Bengali households – Pancake. Bengalis prepare it in different ways – sometimes with all-purpose flour and sometimes with wheat. Keeping the egg constant, they have different variations of gola ruti – sweet, salty and spicy. It depends on the mood and the weather which flavor the family will have that day for breakfast. And not just that, sometimes this gola ruti is also prepared without eggs with urad daal, rice flour, suji as replacement ingredients.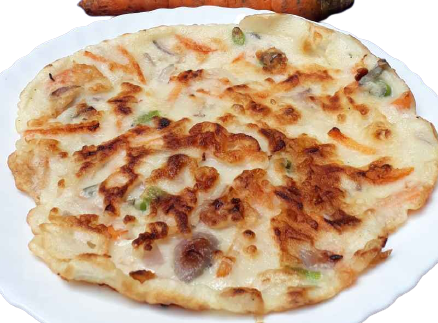 European influence
The European influence was most commonly the bread that got rechristened as Pauruti (or bread kneaded with feet). Like Muri, Pauruti is also widely eaten across Bengal with similar accompaniments as of Muri. Adding to that, we have our favourite Bengali version of Dim Pauruti (widely Bengalized from French Toast) prepared at homes or streetside tea stalls in and around Bengal.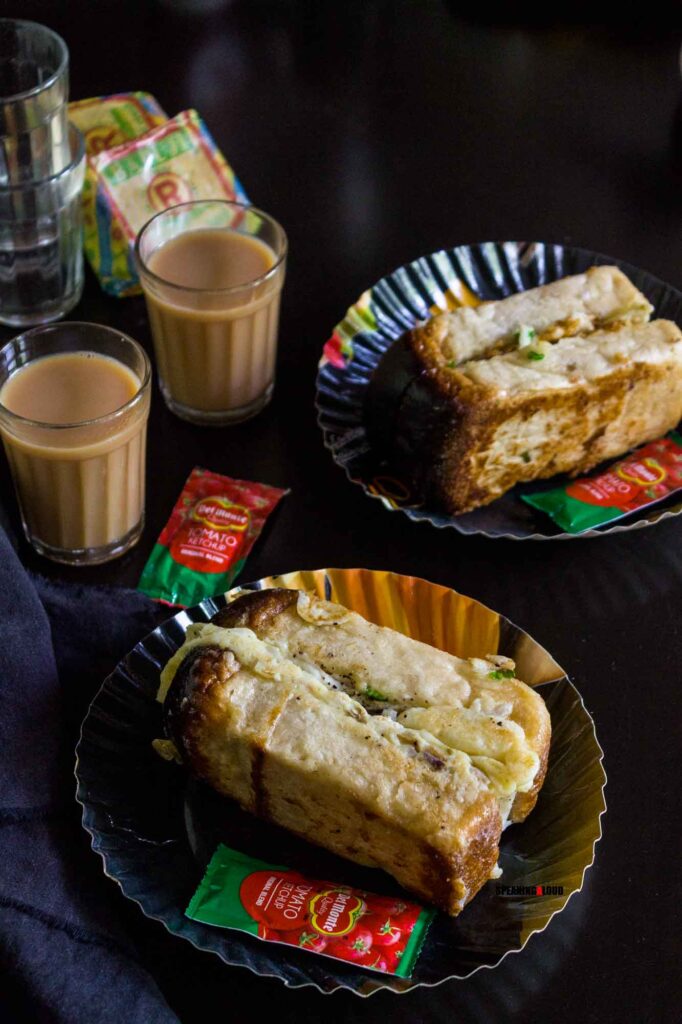 Chinese Influence
The Chinese influence brought in the concepts of Bengali Chowmein prepared with potato wedges, sliced onions, egg, or fried groundnuts to make up the absence of egg in common Bengali households. And the most loved Maggi or different varieties of instant noodles, which is also a dedicated companion of college-goers, is cooked by Bengalis in their unique ways. Some like fried Maggis, some prefer soupy, and others prepare it like noodles or grab a bowl in the middle of work or studies.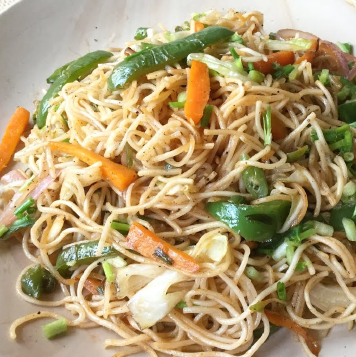 So, what's your favourite?
With this, we sign off with a burp and a thought on what to prepare for our next breakfasts. But, we would like to ask you to share your favourite Bengali breakfast item or any unique Bengali Breakfast item you had somewhere and still remember.