For a day's trip or as a picnic spot, Mukutmanipur in Bankura is well known among Bengalis. But today, one of us, will share our experience of Bankura tourism, which includes more than the known holiday spots.
Being a Bankri (someone from the Bankura district of West Bengal), Bankura as a holiday destination always sounded quirky to me. Moreover, my son and I prefer the beach. Though my hubby loves the plateaus, we always won by 2 to 1. However, last December, I decided to see what's there in Jhargram or Bankura that entices him so much. And fortunately, we found a resort (Rimil Lodge) with treehouses. The kid also loved the videos and instantly agreed to divulge from a beach trip.
So, off we were….
15th December is my kiddo's birthday and in 2021, it was also the last class in school before winter vacation. Our booking at Rimil was for the 15th itself. So was his maths exam, from 8:00 am. We were so excited that instead of waiting for a day, we decided to let our son experience some fun on his birthday alongside having serious business to take care of. I know many will frown on this idea, but that's a life skill, to be honest!
The plan was to Jhilimili forest via Jhargram- approximately a 5 hours drive. So, the kid was to take his exam from a roadside eatery in his school uniform!
15th December 2021
We started our journey at around 6:00 am, aiming to reach Kolaghat by 7:30 am.
We reached there by 7:20 am, giving us enough time to freshen up and prepare for the test. Though we were worried about how the teachers would react to our crazy idea of taking the test inside an eatery, they were quite sporting. After all, it's the new normal. However, the kid was excited to reveal his birthday plans to his teacher. We had to literally beg him to restrict his words only to "Ma'am, today's my birthday." And to keep aside his excitement as after vacation stories. Once the test was over, we changed him into his birthday dress and resumed our journey.
Trust me! I'm not exaggerating, but this was one of our best road trips – the roads were very smooth, and the lush green forests, from the moment we entered Jhargram, added to the charm. There were so many moments when we just stopped and looked around. Unlike any other trips, we had no hurry to reach our destination. There was hardly any traffic and we either passed by villages or forests. Life seemed so peaceful and so enticing. It seemed like a journey that we could continue forever.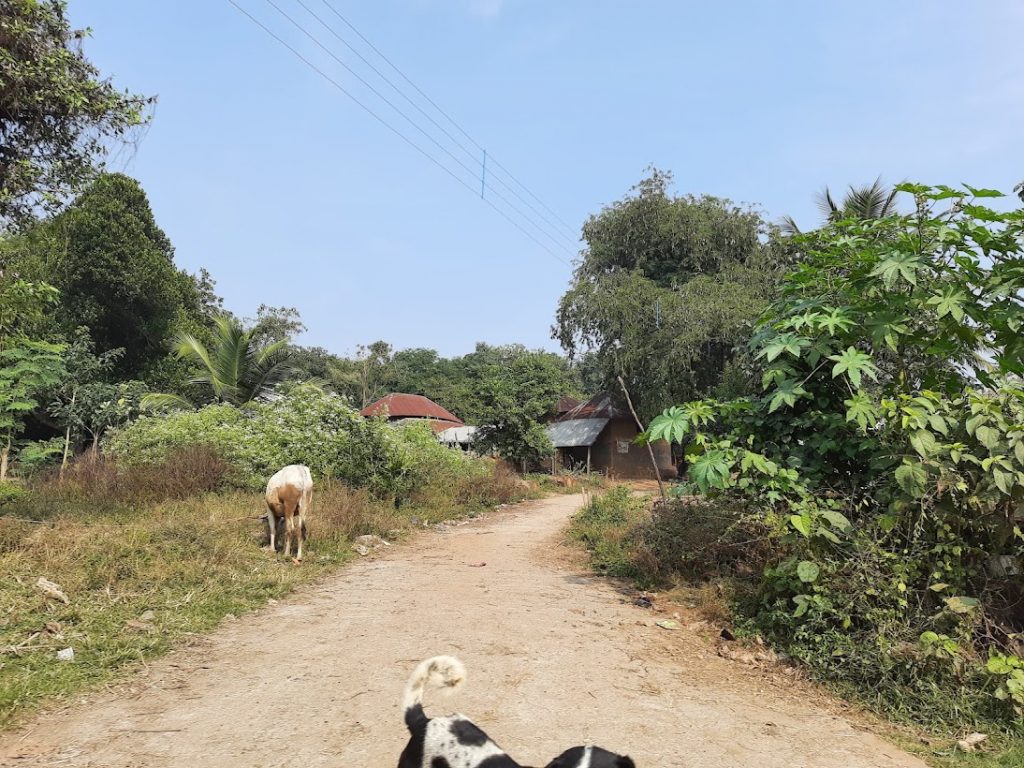 Jhilimili Forest
We reached our destination by 2 pm and there wasn't a single drop of tiredness in us.
Rimil Eco-Tourism
Rimil Eco-Tourism was just the place where we wanted to be. There's enough open space with a children's park. However, the treehouse is a bit overtly charged. It's a make-believe tree house put up on a few pillars. After reading a few stories, the kid expected something more realistic, but the park and the freedom to roam about maskless made him happy. And he also loved the company of the staff. They were very hospitable and paid as much importance to the kid's words as ours.
They also have a small pond, beside which you can sit and detoxify your city life's tiredness. And the entire area is perfectly lit up, ensuring that you neither feel unsafe nor does it interfere between you and nature.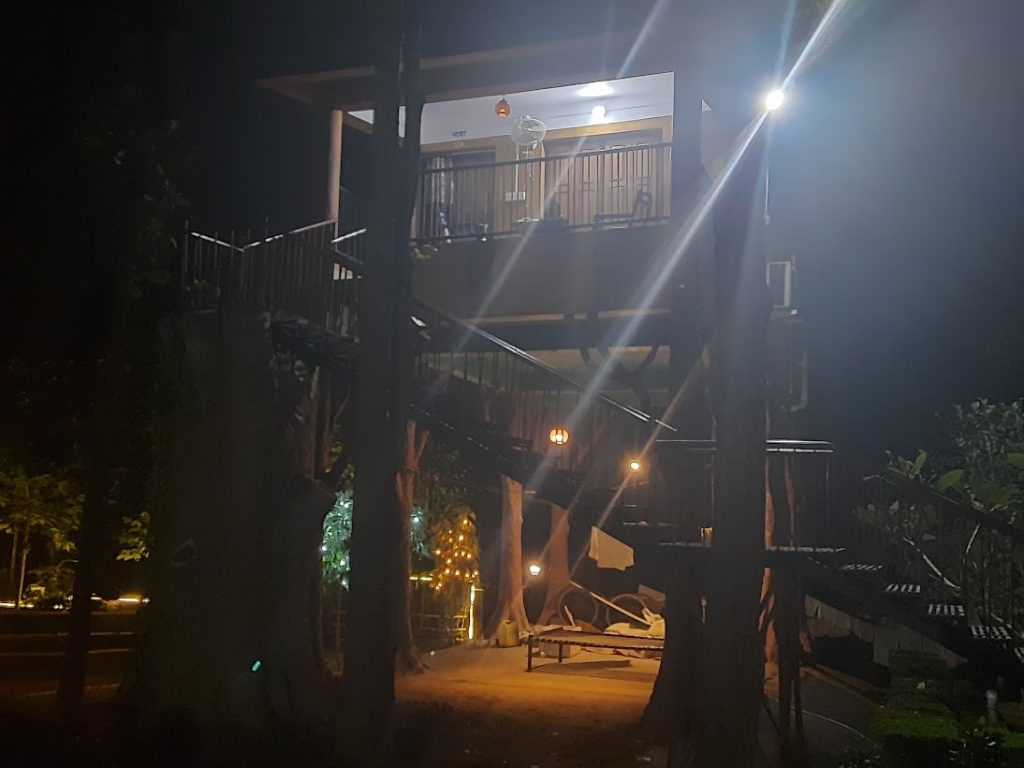 In the evening, we had a bonfire just near our treehouse. And they prepared a sal-pata chicken, a speciality of Bankura. The smoky flavour of the countryside chicken can beat any 5-star restaurant's tandoori.
My father and his friends used this sala-pata recipe, as an old technique, as kids. They used to marinate fish with spicy Indian masalas, wrap them up in sal-pata and put it at the base of the bonfire. Then, once the fire was towards the fag end, they took it out and enjoyed it with hot rice. We enjoyed the same thrill but with chicken!
From Rimil resort, you can visit the Talberia dam. Amidst tribal villages, it's an appealing spot for visitors who want to spend quality time with themselves.
Visit the hills: An Accidental Sojourn In Darjeeling
Sutan forest
The next day we left for Kangsabati Dam in Mukutmanipur, Bankura. On our way, we took a detour and went to Sutan forest, which is half an hour from Rimil.
Someone has rightly said, "True bliss is found in the silence of the nature."
Sutan forest is no activity spot. It's the ultimate heaven where one can sit and do nothing. And if you have a poor mobile network (like we had), consider it as nature's gift. We could see nothing around except Sal, Seora, Simul, Amla, Palash and many other trees standing in tranquillity. And Sutan lake calmly flowed through them, creating a rustling sound. As if the ambience solaced us by saying, "we are there if you need us!"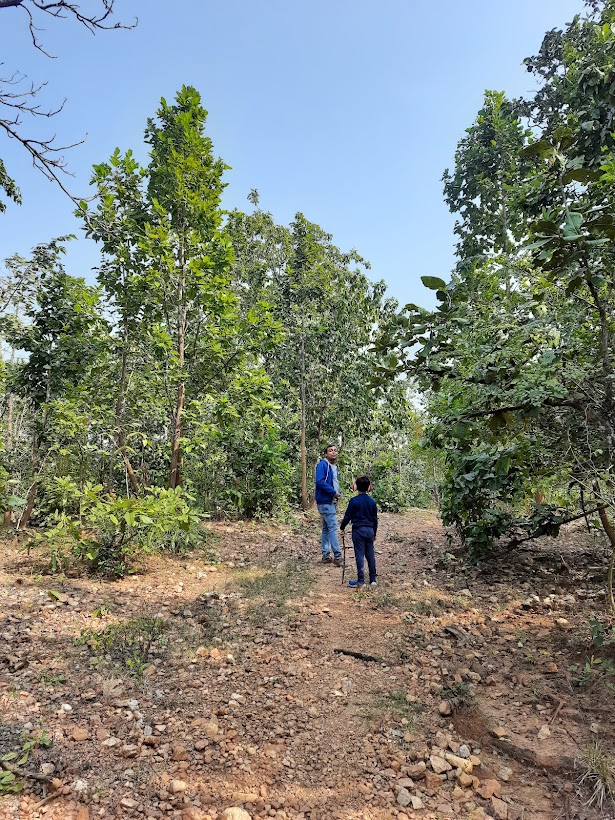 After spending some time there, we started walking into the forest. The silence, the smell of the different types of trees, the hustling sound of water and the sudden ruffling sound made by the leaves as air gushed through them – created an aura of calmness and fear. It was broad daylight, but my heartbeat fastened as we went deeper inside the forest. I had to keep a straight face with the seven-year-old, showing courage. And I was relieved when he finally declared we should turn around or we'll lose track.
After spending some time there, we continued on our journey toward Mukutmonipur.
Another Weekend Gateaway: Let's travel to the unknown lands of Purulia Ayodhya Pahar
Mukutmanipur
Travelling through the exciting forest of changeable heights on both sides, we reached Mukutmanipur, one of the well-known places in Bankura. The WBFDC resort is on a hill covered by green woods. And within walking distance of the Kangsabati Dam. From the dam, if you look in the resort's direction, you'll see nothing but a small forest on a hill. But inside stands a resort with a hauntingly tranquil ambience.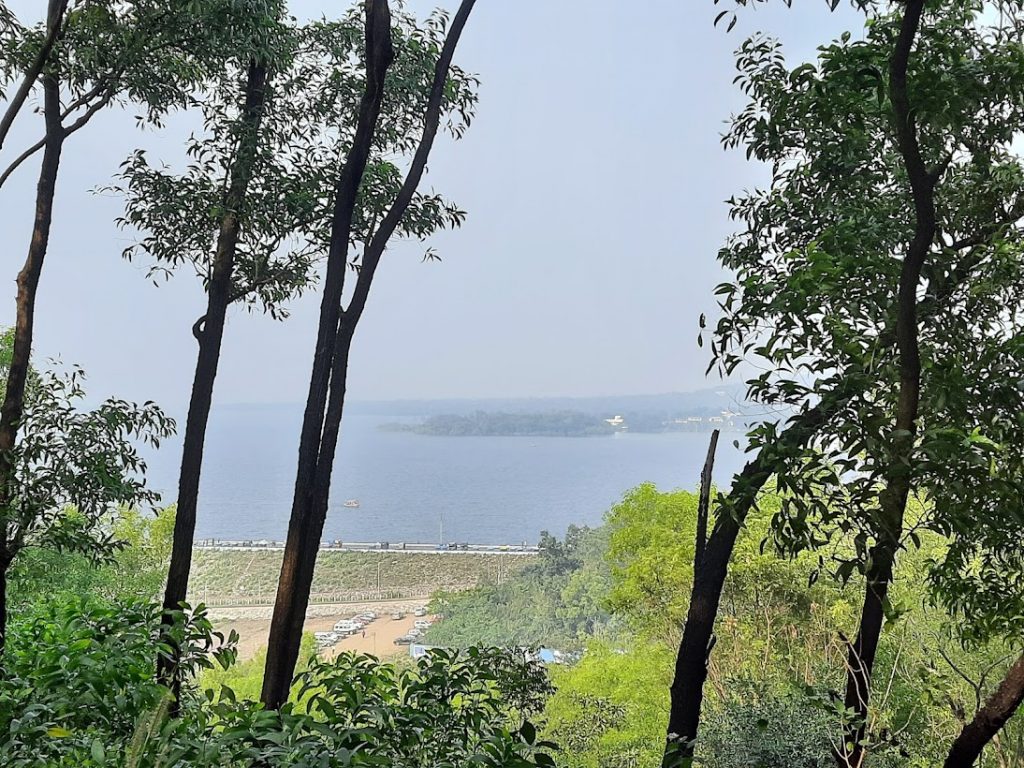 WBFDC resort Mukutmanipur, Bankura
Though the rooms are big, they aren't well maintained and the service is poor. As the parking is quite far from the reception, climbing up to the rooms might be difficult for aged people. So, try to book rooms near the reception.  For booking and other information, click here.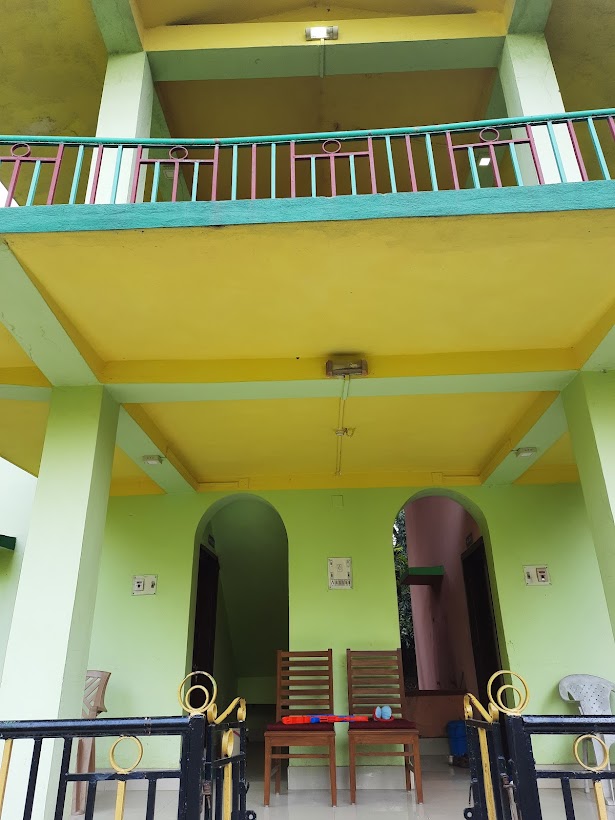 Kangsabati Dam
No vehicle is allowed on the dam. So, if you want to visit the tourist spots, you'll have to book an auto or totos, which charge exorbitantly. The sites are mostly overcrowded with tourists, but the boat ride over Kangsabati was exciting. We didn't want to disturb the harmony of the ride with the motor boat's sound and took a paal-tola-nouko (a sailing boat). Every time the vast azure water current swayed the boat, chills ran down my spine. After the adventurous ride, we spent some more time loitering on the dam before retiring to our room in the evening.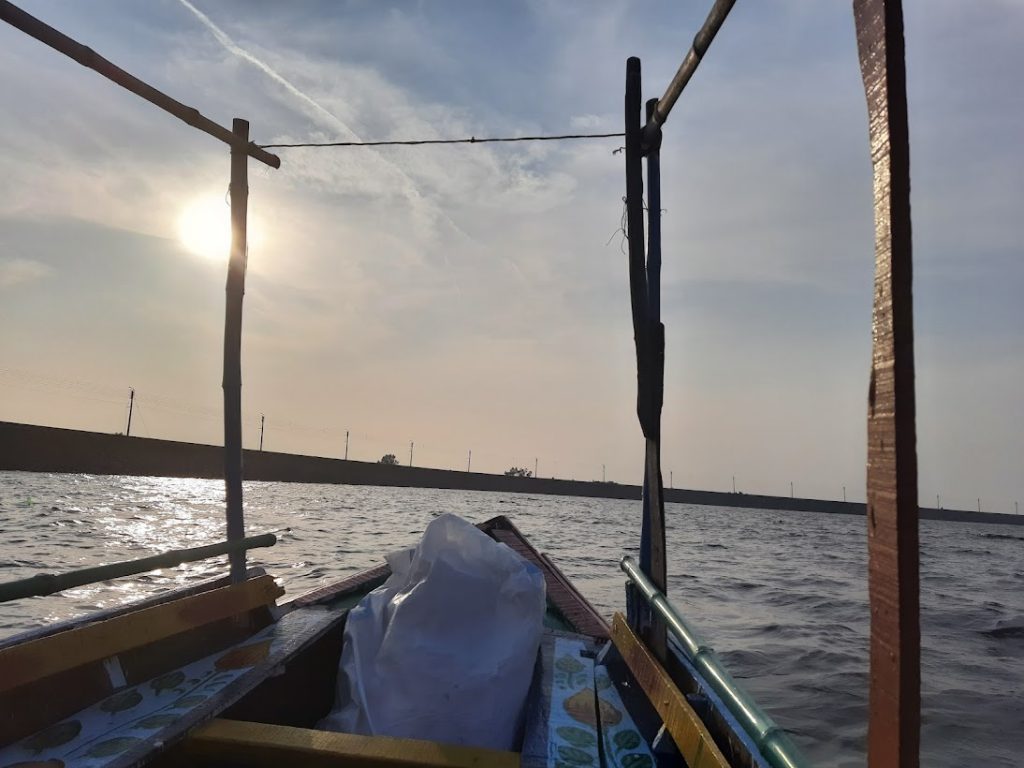 Personal opinion
I feel we could have avoided this halt. It can be a day's trip from Rimil resort. But, the hotel options are much more here than at Jhilimili forest. So, make your choices, depending on the type of traveller you are!
Coming up soon with our experience and stay options at Joypur forest and Bishnupur.