That's one of the things I love about makeup. You can change your whole attitude by just doing your eyeliner or lipstick differently.

– Beyonce
During this pandemic time, a bit of makeup might lift up your mood and give you that right attitude to face the daily hurdles. Our guest blogger, Madhuparna Kar has shared some simple and useful makeup tips, and her journey into this world of beauty.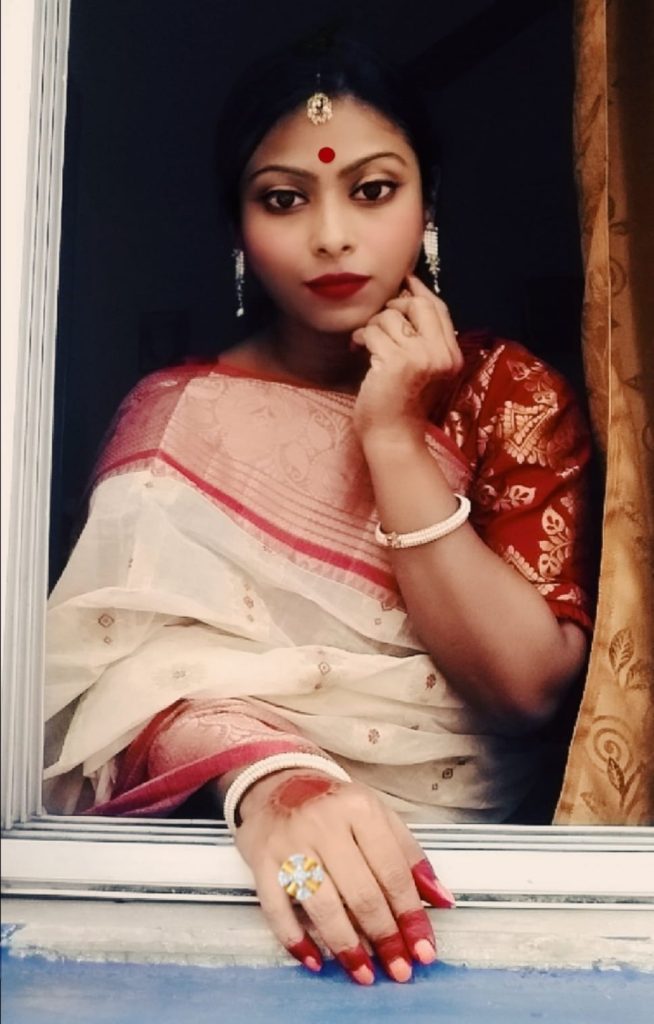 Am I beauty obsessed?
I first became aware of my passion for skincare when I developed severe dull skin during my postpartum.
Back then, the maternity leave was just 3 months; so, the thought of showing that face to work gave me nightmares.
I started researching the Internet. I read about a zillion articles on the web about skincare and then followed the routine which suited me.
This fixed my skin within six weeks' time! I was so inspired by the impact and positive change in my life that I decided on never taking my skin for granted.
That's how I became what I am today – a beauty obsessed!
Makeup came way later into my life. I mean, I never was aloof to the art of making myself attractive. I knew the basic functionalities of a kajal, eyeliner, foundation, compact, and a bit of eyeshadow too back in my college days. But that was it! High-end and drugstore products, contouring, highlighting, baking, cut crease, or kabuki brushes- these terms were alien to me.
While skincare is more important in the long run, that does not mean we should consider makeup our enemy.
Makeup can do so much for you and the best part is that it comes off at the end of the day and you can experiment with so many things every day.
Read More: Fitness Starts With I
Simple Makeup Tips
Have dark circles or redness you want to cover up? Color correctors are your BFFs.
Have blemishes or scars? Concealer will save the day.
Have enlarged pores and fine lines? A primer will fill it all and make a smooth base.
Have uneven skin? A foundation will take care of it all.
Need to chisel out your face? Contour it out.
Want to look lit from within? Highlighter! and the list is never-ending.
Just remember that the main principle behind makeup is to enhance what we already have: natural beauty.
Makeup is not a mask to hide behind. It is just a smart way to cover some imperfections.
And that is how the fine lines between skincare and makeup began to blur. Even the beauty industry is now infusing skincare with makeup, offering the best of both worlds.
In the end, I would say the choice for makeup is yours. Good skin is the key to great-looking makeup. Even if your skin is perfect most of the time, there may be breakouts now and then and makeup can be a quick fix.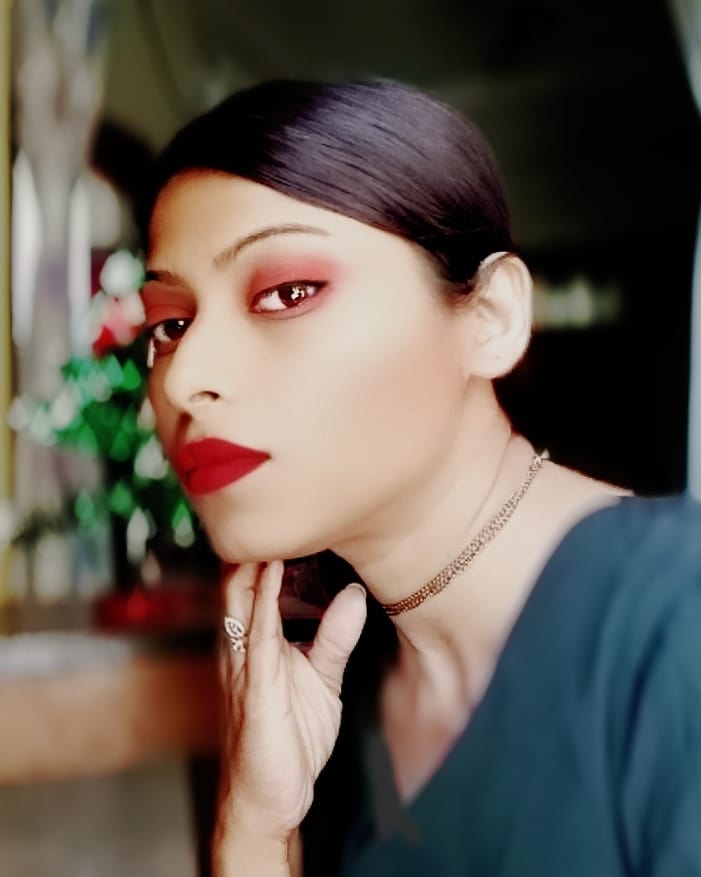 My Go to Brands
I personally am not a high-end brand person. Come on let's face it, I am no Beyonce!! So, I try to pick products that are pocket friendly and still do the job right. Here is a list of my goto products which I use.
Concealer and correctors
The perfect destination: L.A Girl PRO. Conceal concealers/correctors. I am totally bowled over by its performance. In terms of coverage, shade selection and of course money, this one clearly is a winner!
Price: Around Rs 600 for 8g
Buy the L.A Girl PRO Conceal online.
Primer: Lakme Absolute Blur Perfect Makeup Primer
A perfecting primer that instantly blurs imperfections and reduces the appearance of pores for up to eight hours.
Price: Around Rs 700 for 30g
Buy Lakme Absolute Blur Perfect Makeup Primer online.
Foundation: Maybelline New York Super Stay Full Coverage Foundation
Nothing is as perfect as this. Been my bestie for years now. A vast range of shades to choose from.
Price – Rs 750 for 30ml
Buy Maybelline New York Super Stay Full Coverage Foundation online.
Highlighter: Maybelline New York Face Studio Master Chrome Metallic Highlighter
Absolutely nothing comes close to this. And the glow it gives is legit.
Price – Rs 550
Buy online the Maybelline New York Face Studio Master Chrome Metallic Highlighter.
Contour: Kay Beauty Contour Stick
This one was tricky. I was searching for a contour stick to suit my wheatish complexion but failed to find one. And then I bumped into this holy product. It melts in the skin like butter. The pigmentation is just perfect.
Price – Rs 600
Buy online the Kay Beauty Contour Stick.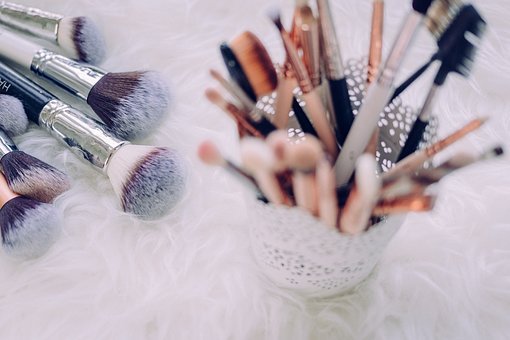 Bottom Line: Keep it Sweet and Subtle
Makeup is important, but too many women make the mistake of wearing so much that they lose its benefits.
Be mindful of the impression you want to make, and focus on using makeup to enhance your natural beauty.
I would be lying if I said I am a makeup expert, but yes, I am learning. Makeup is an art form, which requires extensive research and practice to master. But at the end of the day, creating a new look does give me a feeling of euphoria. A smokey eye, a cut crease, or a dewy look, you name it, and Google will provide you with more videos than you can think of.
I would say if you have the time, energy and inclination, go for it. I promise you will feel the difference!
My Inspiration
I have been following this angel for quite some time now on Instagram and Youtube. Her name is Malvika Sitlani Aryan. Her makeup tips are unbeatable – she makes it look like a cakewalk.
Insta Handle: malvikasitlaniofficial
Down below are listed 3 videos of her youtube channel where you can learn the basic makeup tips. It helped me with the basics, so just go for them.
Class 1 – HOW TO GET THE PERFECT BASE | For beginners | Malvika Sitlani
Class 2 – How to Contour, Blush & Highlight | For Beginners | Malvika Sitlani
Class 3 – EYEBROWS & EYESHADOW | For beginners | Malvika Sitlani
About Madhuparna Kar
A techie by profession, Madhuparna Kar is a fashion enthusiast. She lives in Kolkata with her cute little six-year-old son and hubby. She not only enjoys dressing up but also has loads of useful tricks and tips in her kitty. Besides taking care of her external beauty, she's a fitness freak. Check out her Insta handle @madhuparna4u, for some fitness and makeup tips.
Disclaimer: We are a participant in the Amazon Services LLC Associates Program. We may earn a small commission if you purchase products via our website. Your purchases support us in bringing you informative and fun-filled articles.