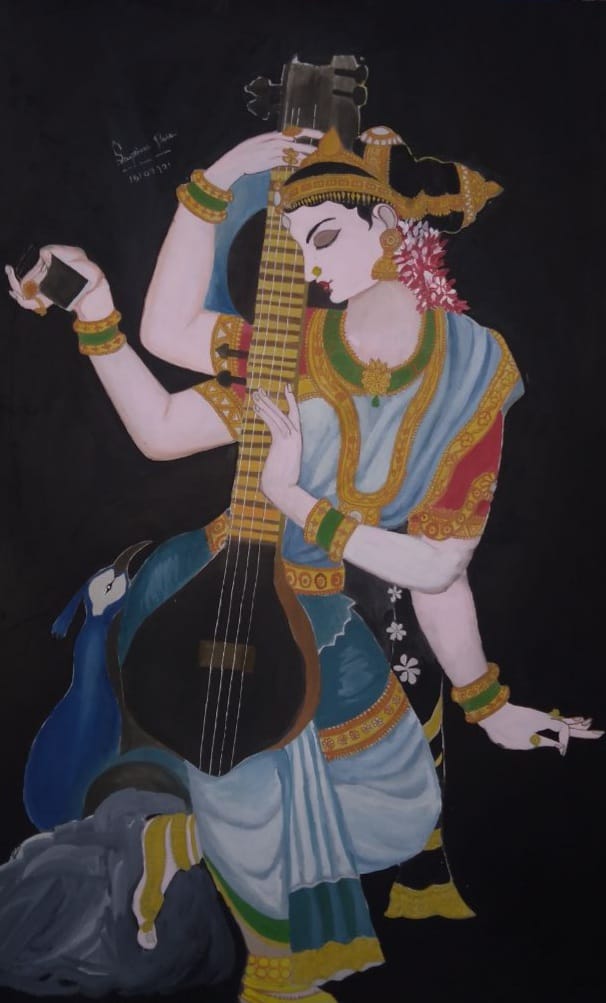 Saraswati Puja is an important yet not so a grave affair in the Bengalis' lives. Students worship the Goddess of Knowledge with all the devotion in the morning. And, as the day progresses, the traditional event eventually gets a contemporary touch.
P.C.: Souptima Basu
Adorned in bright yellow sarees or kurtas, the adolescents go out meeting friends. Saraswati Puja in Kolkata and other parts of West Bengal is also the day when the Bengali boys and girls would dare slipping in love letters in the hands of their respective crushes or declare their love to each other openly. It has been the Bengalis' very own 'Valentine's Day' for ages.
It's a sheer joy to see the teenagers flocking in the malls or going for pandal hopping and making restaurant trips, mostly in groups. Their yellow attire is so bright that it's bound to lift up your moods. The broad smile on their faces, the giggling, and the random chattering fill up the entire ambience. Even the parents can't stop them that day – after all, Goddess Saraswati is exclusively theirs that day! Her blessing is supreme for excelling in exams and to get her blessings, studying should not be strictly done on the Saraswati Puja Day!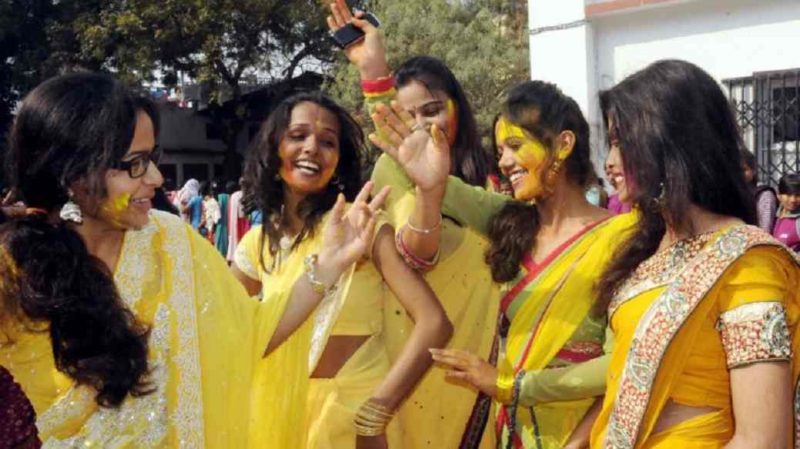 However, our lives have been different!
If you read our previous posts, you would know, both of us had our schooling at Carmel Convent High School. And like most Christian Missionary schools in Durgapur, our school also didn't organize Saraswati Puja. Thus, all through our school days, we missed the active participation, as we had for Christmas. But, we haven't been wholly deprived of creating our sweet memories surrounding this occasion.
Childhood Days
As far as Parna remembers, the night before Saraswoti Pujo, her parents used to be on night vigil, lest the neighbourhood boys vanished their flowering plant pots. Once, her mother caught one young boy stealing a marigold plant from the garden. He promised to water it regularly until he returned it. The marigold plant adorned their handcrafted cane pandal for a few days.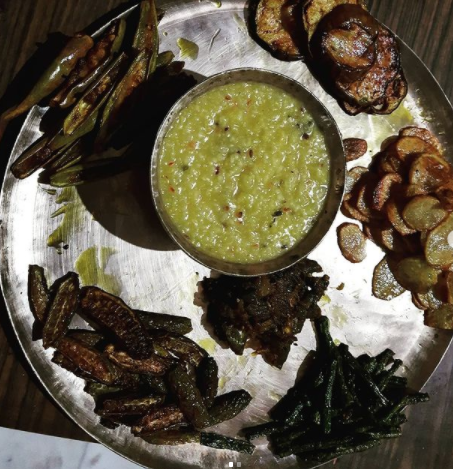 For Parna's mother, the occasion of Saraswati Puja was the busiest one. She used to cook khichuri, alur dom and chutney on the day of the Puja before leaving for her school. At her school, the preparation was done in full swing. Parna's mother spearheaded the Puja Committee and actively participated in mixing the Dadhikarma (a prasad made of Mishti Doi, flattened rice or Chire, fruits and sweets) along with her colleagues.
And as far as Neha's memory goes, this day used to be utterly uncontrolled. It was the only day when the cousins of her age used to drape sarees and actively participate in the Pujo. Regardless of gender, the night before the Puja, they used to stay in the pandal until late at night, giving final touches to the preparation and dancing on the then-recent Hindi numbers. Sounds great? So, what was the challenge?
Neha's parents! Her dad was strict against pandal hooliganism (thanks to her pathetic immunity). And her mom was not ready to drape the saree on her. After all, Neha could hardly carry it. First, she used to swell her eyes crying out for the saree, then within few minutes, the pleats used to be all messed up, and by the end of the Anjali, she once again used to start crying for her incompetency in carrying a saree.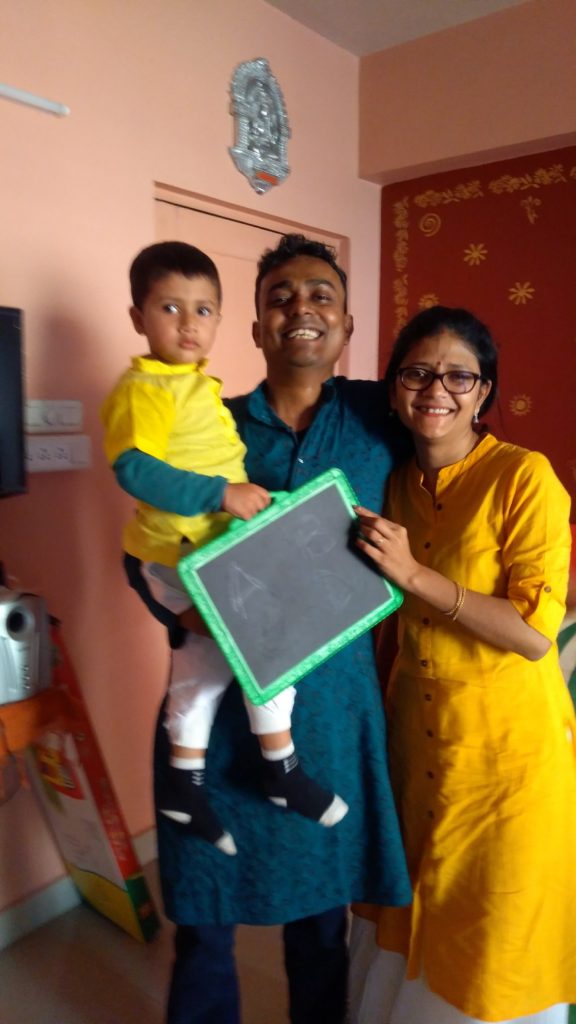 Even today, she considers saree as one of the most elegant attire. But, she can't carry it as per her self-expectations.
Anyways… that can be a separate blog all together – The Saree Misadventure, might be!
So,
On The Day After
We observe the Shitala Sasthi on the next day of Saraswati Puja where we eat everything cold, cooked a day before. On the day of Shitala Sasthi, nothing is cooked in our houses. As kids, we really loved this day! Though served cold, we used to hurry back to our houses on that day after school to savour the cold rice, gota chocchori (gota seddho), alur dom and kuler chatni. In Neha's house, they used to prepare three types of fish also – sorshe maach, maach bhaja and maacher tok. Guess it was the exceptional coldness of the spread that enhanced the taste.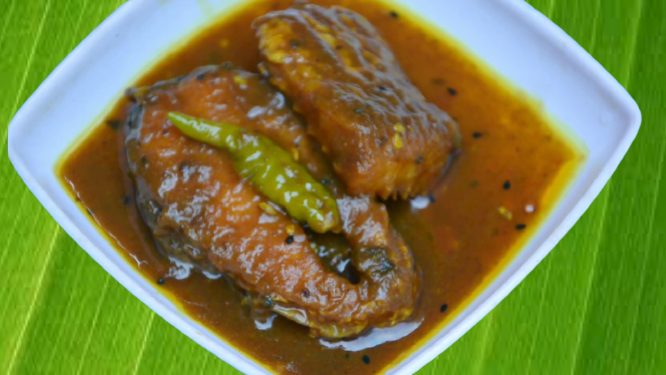 Neither Parna nor Neha had been much religious during her school or college years. While Neha worshipped her grandmother, whom she had lost in a fatal accident, Parna worshipped her grandpa's photo frame. Parna's mother had assured her that her deceased grandpa had a blessing hand over her until his last day.
Post-Marriage Saraswati Puja
It was a completely different scene in Giridih's Saraswati Puja. Parna went to stay in Giridih for a few years after her marriage and pursued a B.Ed Course alongside. The Puja in the B.Ed college lacked the essence of typical Bengali festivities, but the offered prasad appeared pretty unique to Parna. They offered sweet, red carrot, sweet turnip or Jicama, and Boondi with dried sweet juice. The college did not have any Bhog cooking activity; thus she used to end up cooking Khichuri herself at her home.
Having spent six years away from Bengal after Class XII, Neha and her husband had started feeling distanced from this day. And until her son was three years old, their only way of celebration was through satisfying the foodies in themselves.
Saraswati Puja's Hate Khori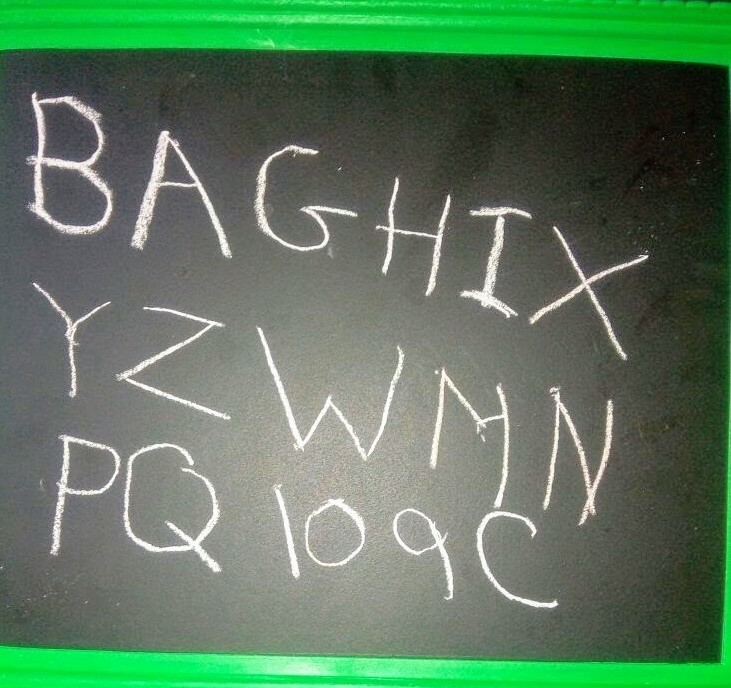 Goddess Saraswati is considered the mother of the Vedas and the guardian of Brahma's creative intelligence. So, on this day Bengalis introduce their kids to writing. Hate khori means "chalk in hand". But thanks to the current education system and the scarcity of chalk and slate, Neha's child had been introduced with pencil and colours from 2.5 years, at his daycare. Yet, they had celebrated his hate khori during Sarawati Puja 2018. Whereas, Parna had uniquely celebrated this occasion by taking her child on her first book fair trip.
After all, it's a milestone in our kids' life. So, we had to celebrate.
Saraswati Puja 2021
This year's Saraswati Puja is on 16th February.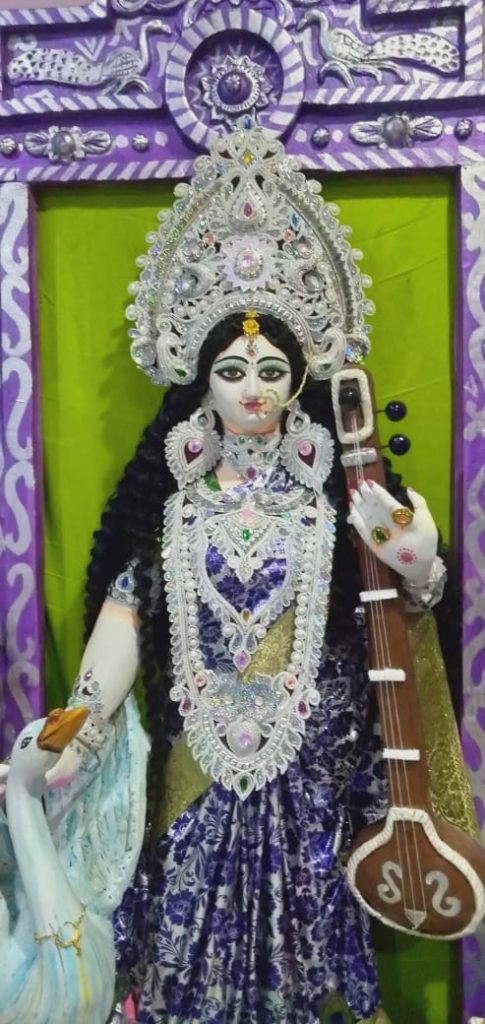 But will the Puja be celebrated with the same zeal this year, too? We are yet to see.
We have plans of enjoying khichuri with the spread of fries and chochhori. What's your plan?
Sculpture made by Nilabja basu
Featured Image: Souptima Basu