– Edaan Ghosh
Animals always excite me. I love all animals. That was the reason my parents decided to take me on a safari tour to Madhya Pradesh.
One fine morning we reached Nagpur by train. From Nagpur, we took a cab to Pench National Park. The resort was just near the entrance gate of the Pench National Park. There were different types of trees everywhere. I was thrilled.
The next morning, at dawn, we started for our safari. A jeep was waiting for us at the resort gate.
Related: A weekend destination near Kolkata – Satkosia Gorge Sanctuary, Odisha (Part 1)
I was very excited. As we entered the national park, first, we saw many langurs eating leaves of trees and jumping from one tree to another. There were many spotted deers too. I also saw a few jackals, sambars and a barking deer. The most surprising and exciting part was when we spotted the tigress "Collarwali" just after entering the park. I think I was very lucky. I saw thousands of deers. The guide uncle told us that the deers and the langurs are friends. They help each other by supplying food and warning when the tigers approach.
The animal that thrilled me the most was a spider. The spider's size, I think, was that of a sparrow. I saw many birds like Black Drongo, White-throated Kingfisher, Indian Scops Owls, Indian Roller, Peacocks, Parakeets, Orioles, Oriental Magpie Robin, Common Hoopoe and Cormorants. Definitely, this safari was amazing.
From Pench, we went to the Kanha National Park. In the Kanha National Park, we saw a Sambar running fast. It was so quick that my father could not take a picture of it. I think it got scared by the roaring of our jeep. I saw a barking deer eating grass quietly. Oh! I saw a few Barasinghas. They had magnificent antlers.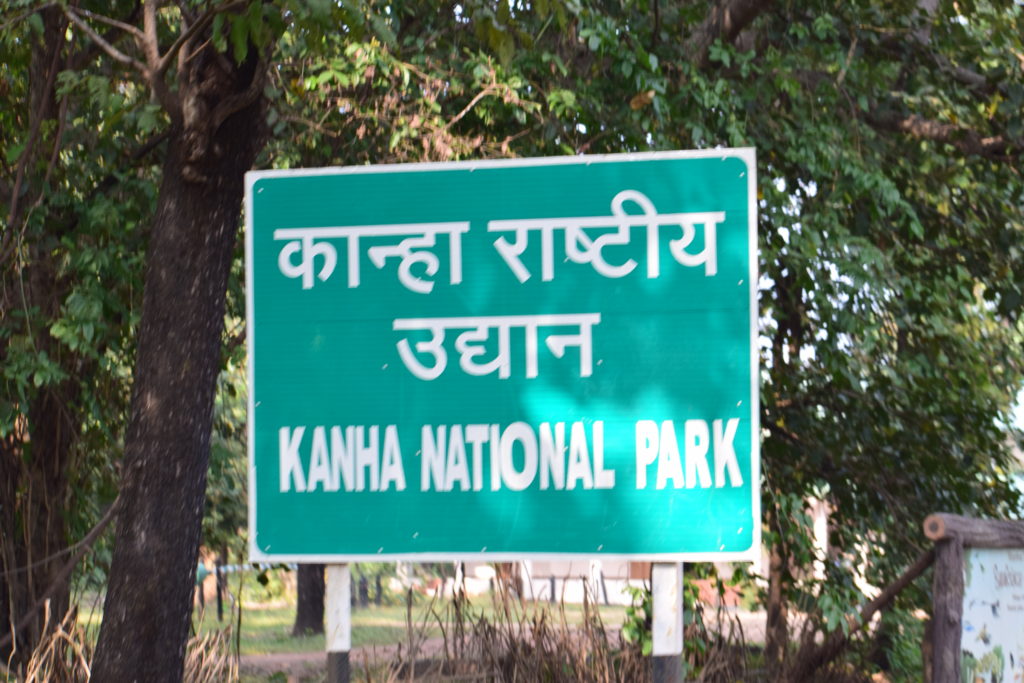 Related: A weekend destination near Kolkata – Satkosia Gorge Sanctuary, Odisha (Part 2)
From Kanha, we further went to Bandhavgarh. The vegetation in Bandhavgarh was much different. Here it was mostly grassland and the area was hilly. On this safari, I saw very few animals. I saw a herd of bisons and very beautiful butterflies. I saw a huge statue of Lord Vishnu in a sleeping position. The statue was so big that my mother was unable to take a proper picture of it. I also saw a horse stable used by kings on our way to the statue of Vishnu.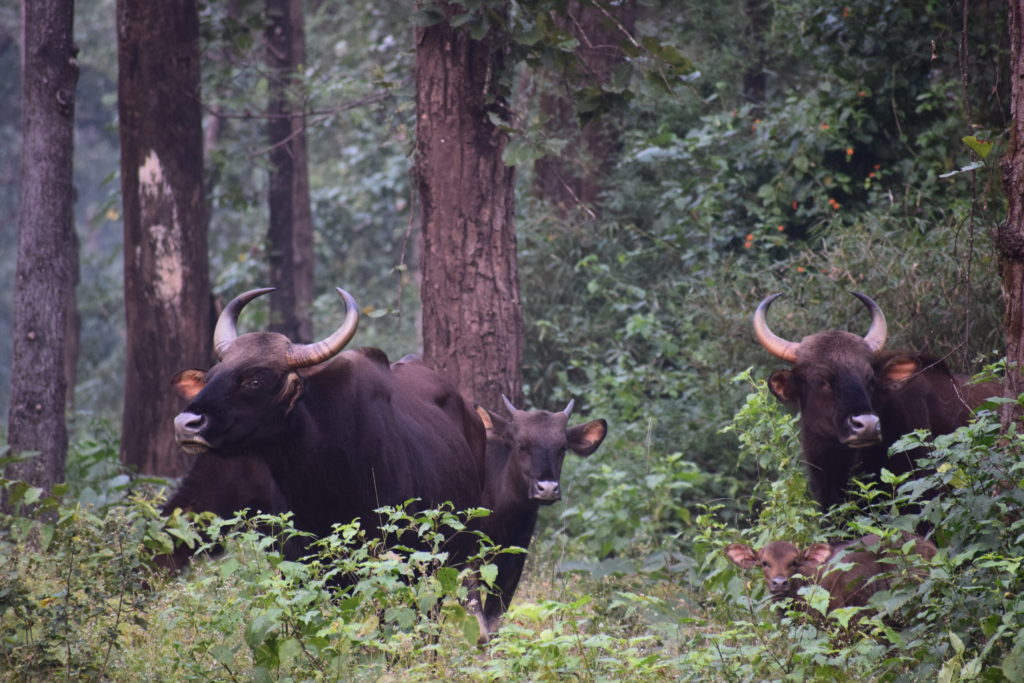 The day before our safari in Bandhavgarh, we went to visit the Palace of Maharaja of Rewa. I saw a stuffed tiger and tigress shot by the Maharaja. The armour of Maharaja was on display. We were allowed to lift the guns, swords and spears used by the Maharajas. I took a spear, which was much lighter than the gun used for hunting. The gun was so so heavy that my mother could not carry it even for a minute. Well, for me, I could not hold it without help more than a second. I cannot imagine how Kings hunted for hours with it.
The safaris in Madhya Pradesh were blissful and I loved doing them. And I also dream of doing more in the future.
About Edaan Ghosh
Edaan is an 8-year-old kid. Stays in Kolkata with his parents. An avid travel enthusiast. Already travelled to Ladakh, Lahaul Spiti, Madhya Pradesh, Odisha and loves to be to Goa. Loves to play with dinosaurs and has a strong belief that dinosaurs will surely return to Earth once again. Also a voracious reader. Favourite author is Roald Dahl.