Feature Image: Souptima Basu
During our school days, teachers told us not to mention the death (?) or disappearance (?) year of Netaji Subhash Chandra Bose while writing about him. We were pretty young to understand then. But now, we can feel the enigma surrounding him. In this article, however, we are not going to discuss the mystery surrounding Subhash Chandra Bose. Instead, we will retrospect Netaji's ideologies, what people still think about him, and trivia surrounding Netaji that still thrills us.
Subhash Chandra Bose's Ideologies
While forming the Azad Hind Fauz (Indian National Army) to fight for India's freedom, Netaji Subhash Chandra Bose had a few strong ideologies which are still relevant. India, ridden with corruption as well as intolerance in the society, should look back and learn Netaji's doctrines to propel herself for a better tomorrow.
He believed in sacrifice, sacrifice for his own country. Netaji left his ICS job even after securing 4th position. Thus, was his love and zeal to fight for his country, India's independence.
Subhash Chandra Bose strongly believed in these following ideologies. Throughout his life, he had striven to uphold these thoughts through his action as well. They are:
Freedom is not given. Freedom is taken.
History has been changed by revolutions and not mere discussions.
One human can die for an idea. But if that idea is true, it will incarnate itself in thousands of living human beings after his/her death.
If one compromises to injustice, that's the greatest sin.
All human beings are equal. All can equally fight for an idea, for freedom and their selves.
What do common Indians think about Netaji Subhash Chandra Bose today?
This year, we would be celebrating the 125th Birth Anniversary of Netaji Subhash Chandra Bose. We, the team of KolkataFusion, had asked a few people around us about their thoughts on Netaji. People came up with interesting answers; here are a few of them:
Avik Das, an MBA Faculty in a Kolkata based Management College, says, "If Netaji lived, he would have been our first prime minister, and our India would be a different one. Certainly, there wouldn't have been corrupt practices and religious intolerance. Who knows, India might not have got divided."
According to Partha Basu, a telecommunication engineer, if Netaji succeeded in his mission, India would have achieved freedom much earlier, the general educational level would have improved.
A College Student, Chayanika, says, "I wish Netaji's army succeeded in reaching Delhi, we would have got a different India".
Arup sarkar, into 20+ years of IT services, feels, "Netaji is portrayal of passion. One of the tallest leader in India. He was an Indian pilgrim who sacrificed himself consciously."
As we scrolled down the YouTube comment sections of the videos relating to Netaji Subhash Chandra Bose, songs dedicated to him, or documentaries about him, we found many answers typed by other fellow Indians resonating with what the three had said above. This proves how deeply the Indians, right from Kashmir to Kanyakumari, still admire and respect Netaji Subhash Chandra Bose.
Recommended Read: Abanindranath Tagore's idea of nationalism.
Trivia surrounding Subhash Chandra Bose
Rabindranath Tagore dedicated his play, 'Tasher Desh', to Netaji Subhash Chandra Bose. Written in 1933, the play, is a satire on British tyranny upholding the celebration of freedom of speech, expression and thoughts.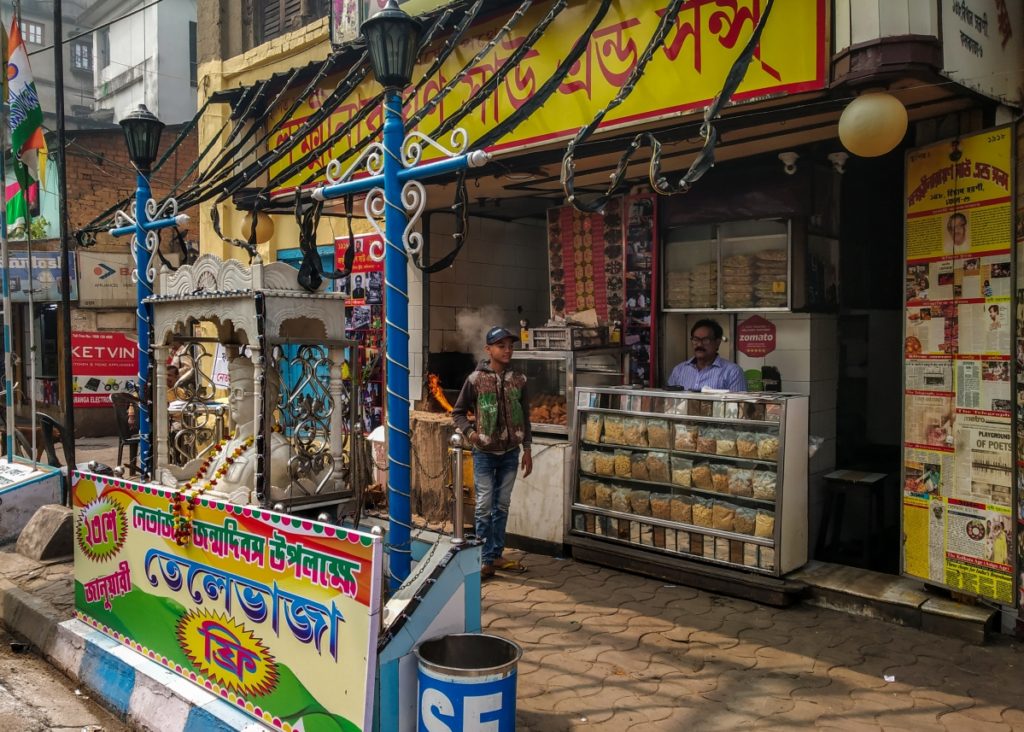 While studying in Scottish Church College and afterwards during his revolutionary days, Netaji, like any true Bengali, frequented to a 'Telebhaja' or Fritters shop just opposite to his college. The name of the shop is 'Lakshminarayan Shaw (Sahu) and Sons'. This shop is one of the famous eateries in North Kolkata. The owners celebrate Netaji's birthday every year by decorating their shop, paying floral respects to Netaji's idol and distributing telebhajas or fritters among the customers visiting the shop on the day for free.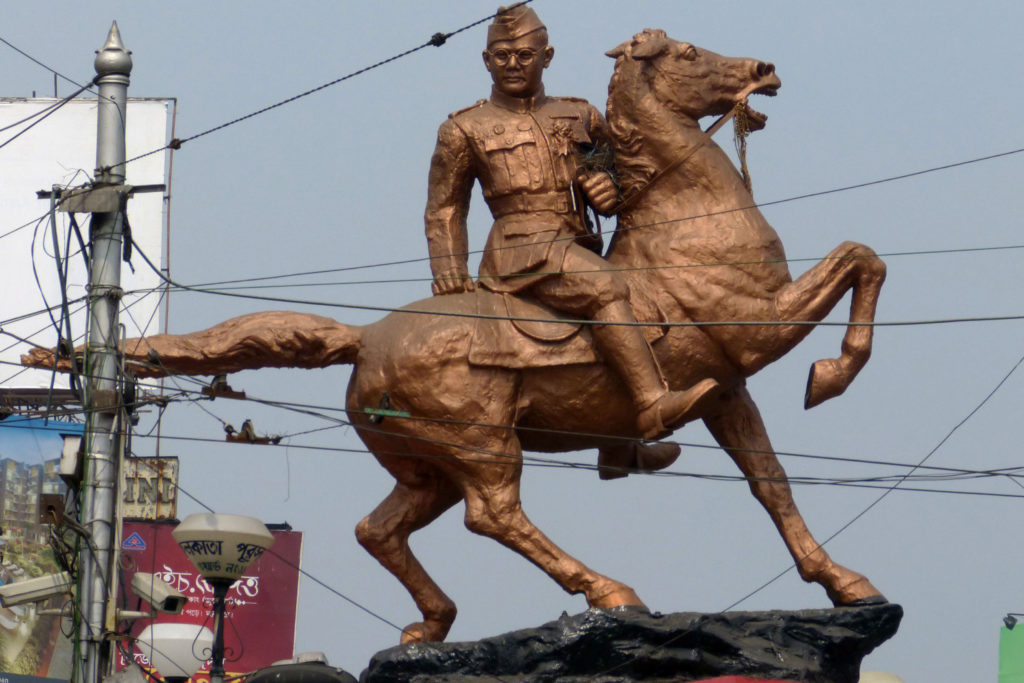 There's a famous statue of Netaji in the Shyambazar 5-point crossing. In the statue, he is shown to be mounting a horse whose one of the forelegs has not touched the ground. It is told that if any figure has a similar structure, it is believed that the person mounting the horse has an enigma surrounding the death. We are still solving the mystery of Netaji's death, aren't we?