As students, we used to participate in picnics organised by our school, Durgapur MAMC Carmel Convent every year. As far as we remember, till Class 6, the sole venue of our school picnic was Mohan Kumarmangalam Park or KMP. We don't know about all, but some of us surely hated to go to KMP every year.
The spread was always a potluck. We used to prepare different food items in our respective homes and carried huge lunch boxes along with us. Some of us brought Luchis, some brought cakes, some chowmein, Alur Dom, Alu Bhaja, fried rice and so on. Chicken or Mutton items rarely showed up in the potluck carriers. I used to carry Carrot Halwa, Cakes and Luchi everytime may be because my mother found them easy to prepare in a jiffy before she left for her workplace.
From Class 7, the picnic scene changed a bit. When our class teacher Mrs. Shankar announced that we would be going to Rondiha for picnic this time, we literally howled with excitement. Not to mention that soon after the howling we stood outside our class with each teacher disciplining us with their choicest methods of scolding.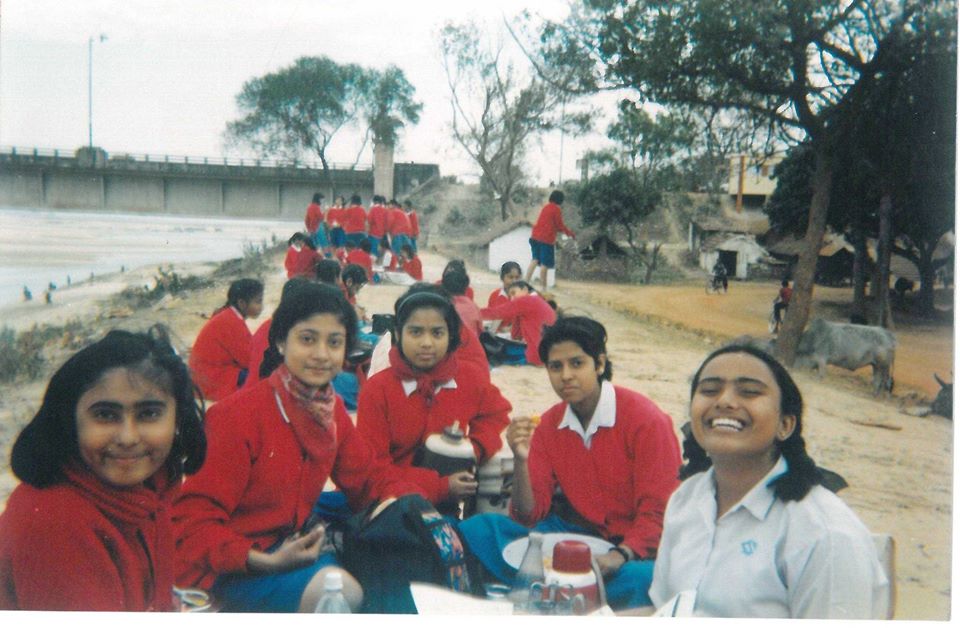 In Class 8, we went to Mejia and in Class 9 the teachers took us to Bardhaman Science Centre. More than the picnic venues and the fun we had there, I loved the long bus journeys reaching us to the respective venues and bringing us back to our homes. I guess my other friends would also agree with me here. During the long rides, we used to play Antakshari, Dumb Charades, break into impromptu jigs or pull pranks on each other. Our teachers would stop disciplining us for this one day, the picnic day.
The class 10 picnic venue was the Science City in the erstwhile Calcutta. Our principal Sister Vinaya accompanied us on this picnic tour. Since she accompanied us, we self-disciplined us through the entire journey lest she started scolding or wring our ears in the middle of Kolkata's public places. We had to save ourselves from humiliation.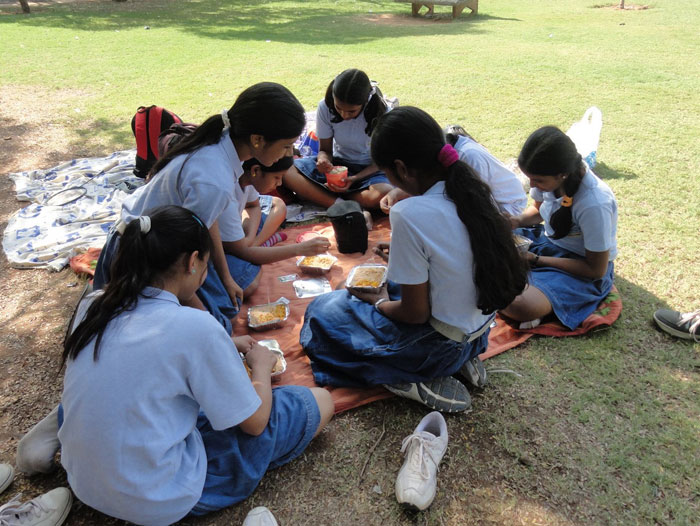 On our way back to the Howrah Station from Science City, our teachers decided to take us to the Victoria Memorial. But when we reached there, we found the entrance of the main building closed. We filed in a straight line, all 86 of us, and took a walking tour around the Memorial Ground led by Sister Vinaya. She went on giving stern instructions to not look at the lover couples as they carried on displaying their affections publicly. Although, it was tough for our adolescent selves to walk on like horses with invisible blinders, it was much tougher to hold our laughs and keep a straight face during that timespan.
All of you must be having your personal favourite or memorable moments in the picnics you have attended. I, too, have one and would end up this memoir with sharing that bit with you all.
As we were returning from the Bardhaman Science Centre, one of our buses got stuck. Unfortunately, one of its tyres punctured and there was no spare tyre, as far as I remember. The sun had begun to set. I sat in the last row beside a window and watched the reddish hue getting painted in the dull sky. In the meantime, one of our classmates, Ishita (Chakraborty) just asked me, "Do you know this song?" and hummed a tune." I nodded negatively. She then sang out the lines
"Jab deep jale aana
Jab shaam dhale aana…."
I loved the moment. The setting sun, the dull sky, the waiting depicted in the song…felt as if they wanted to request us to stay there…. till infinity. The trance broke when the bus started moving again back to Durgapur.