For us, Satyajit Ray is the sole God of Indian cinema. Yes, there have been controversies surrounding him. But, which great man has ever lived without controversies. Parna's article will take you through his career, his art, his books, and his favourite actor.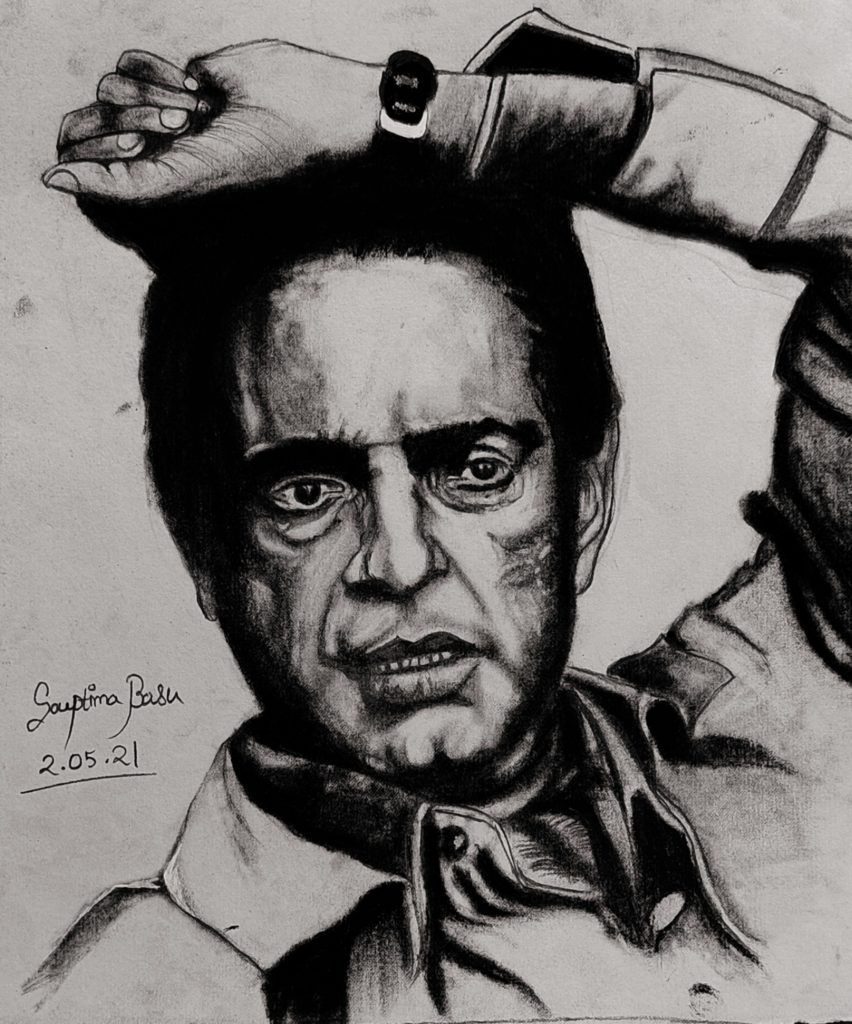 From a very young age, when I have just learned to read Bengali, I used to be excited when I saw storybooks written by Satyajit Ray. Ray's books used to be a common gift given on our birthdays or on achieving any special academic feats. The stories of the God of Indian cinema, Satyajit Ray fascinated me then and still do, now.
I had spent most of my school vacations reading about Feluda's investigations, Professor Shonku's adventures and Tarini Khuro's enriching stories.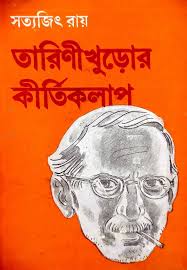 Satyajit Ray's Films
After Satyajit Ray passed away, Doordarshan aired a retrospective. That was my first introduction to another world, – his films, for which the God of Indian cinema is better known for. The retrospective aired few of his acclaimed films – the Apu Trilogy, Devi, Jalsaghar, Shatranj Ke Khilari, Parash Pathor, Gupi Gyne Bagha Byne and Hirok Rajar Deshe. I was too young to understand the films then.
Amazon Prime features some of his best work. If you haven't subscribed to Amazon Prime yet. Go for it now.
A few songs from Gupi Gyne Bagha Byne and Hirok Rajar Deshe got registered in my head so much so that I used to sing them out often. And there were a few catchy dialogues which I memorized instantly after seeing the films. A few of them were, – "Africay nekrer chaash achey (Wolves are raised in Africa)"…"Utera ki knaata bechhey khaay? (Do the camels sort out the thorns before eating cacti)" …"Era joto beshi porey, toto beshi jaaney, toto kom maaney (More the knowledge, less the allegiance)"
Recommended Read: Abanindranath Tagore – A multitalented gem from the Tagore Family of Jorasanko
It was actually quite late in my life when I really started watching his films and the experience has been quite enjoyable since then. The catchy dialogues which amused me in childhood unleashed their new meanings to me. The childhood fascination of reading about the characters of his stories transcended into a revering of his way of connecting the audience of his films with the characters from real life. I am neither a film critic nor a film buff, but his movies nourish my mind with the food for thought they offer.
I watch two of his films, – Agantuk and Hirok Rajar Deshe often. To me, these two films, especially Hirok Rajar Deshe always find relevance with the contemporary times in more ways than one. And professor Udayan's character (played by Soumitra Chatterjee) always reminds me of the plight of anyone who wants to educate society in true ways. Having said that, I am yet to watch all his films in my own sweet time.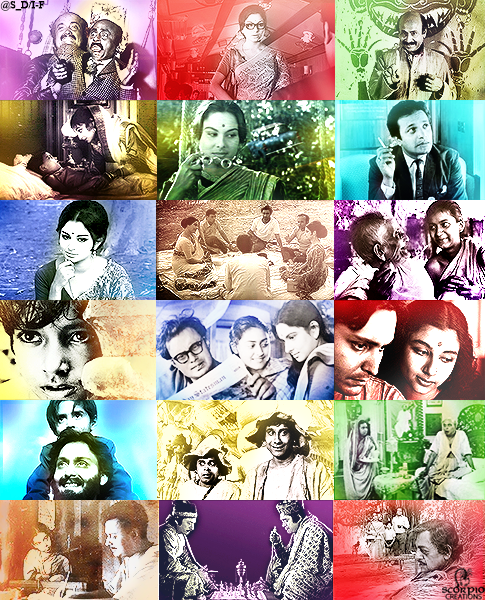 The God of Indian Cinema, Satyajit Ray and Soumitra Chatterjee
For Bengali film connoisseurs, Satyajit Ray's favourite actor was Soumitra Chatterjee. And why wouldn't they? These two stalwarts have done 14 films together (approximately 47% of Satyajit's Bangla films). Even after his death, on November 15, 2020, we often refer to Mr. Chatterjee as Apu or Feluda.
Controversies
Many intellectuals argue that Satyajit Ray was a mediocre writer who stuffed information in his stories just to make them interesting. Many others say that he was a bit patriarchal (while saying this they forget, I feel, that Ray always portrayed women as the ones who stood by their male counterparts shoulder to shoulder in his films) as he introduced rare women characters in his Feluda or Shonku stories. He, however had his own reason, click on this link to know. Many opine that Mrinal Sen and Ritwik Ghatak were far better directors than him. I keep silent when they say because I feel I don't understand much. I feel a tinge of bias for Mr. Ray and his body of work. But for his stories, my childhood would never have been the same.