– Annoy Sarkar
Listen to Karar Oi Louho Kopat by Dr. Ayan Samanta
If your non- Bengali friends think that you are engrossed in politics and criticizes you for bringing a political perspective to anything under the sun, they are not entirely incorrect! After all, Bengal had shown the path to political awakening!
Almost half a century before the birth of INC – Indian National Congress, Bengal was a honeycomb of political associations.
Bongobhasha Prakashika Sabha 1836
Founded by Dwarkanath Tagore in 1836, it's perhaps the first political body of India and definitely of Bengal.
Zamindar Sabha 1838
Founded by Radhakanta Deb and Dwarkanath Tagore, it was open to all even though the name suggests only a class. They used constitutional methods to compel the English to fulfill their demands.
Indian League 1875
Founded by Sisir Kumar Ghosh, it aimed to stimulate the sense of Nationalism and induce political education among the masses.
The Indian Association of Calcutta- 1876
Founded by 2 Bengalis, SN Banerjee and AnandaMohan Basu, it was an essential Pre-Congress political association of India. It was successful in creating a strong public opinion and unify the masses under a single political program.
Bengalis and The Indian National Congress
Conceived in 1885, The INC was the most significant political association of India until 1906, which marked the birth of The Muslim League.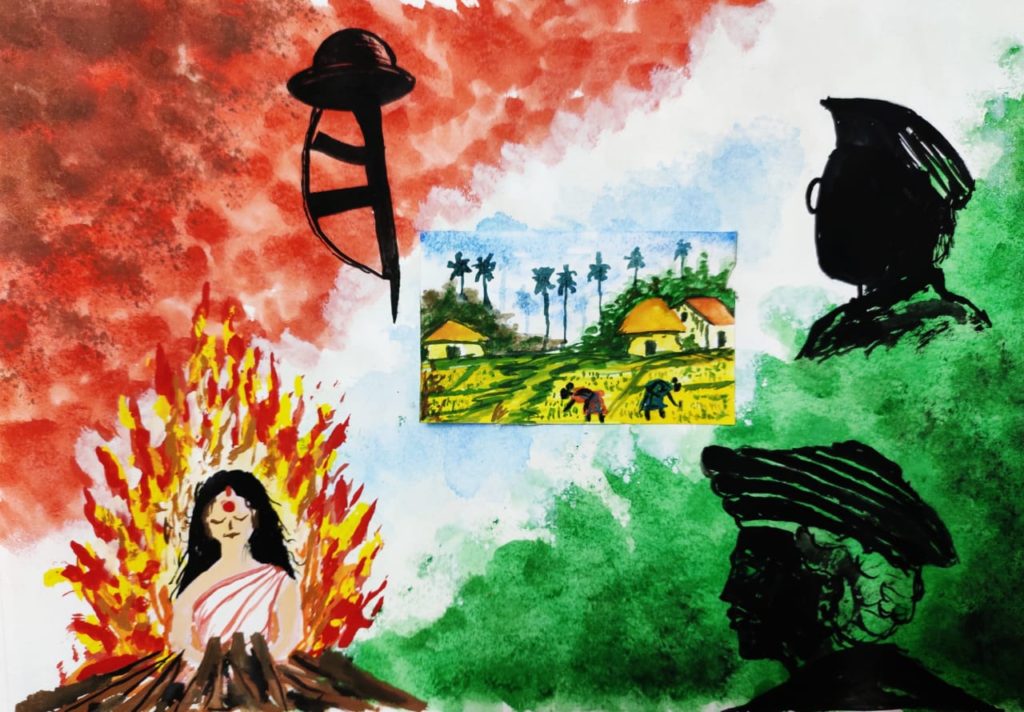 Below is the list of INC sessions held in Bengal or presided by a Bengali and was involved and some landmark decisions/actions were taken.
1906- Calcutta Session – Dadabhai Naoroji, the then president of the INC session, uses the word "Swaraj" for the first time in his presidential Speech.
1907- Surat Session- Congress splits and session presided by Rashbehari Ghosh was suspended due to rift the between the moderates and extremists.
1916- Lucknow Session- The famous Lucknow Pact between the Muslim League and The INC. This session also witnessed the comeback of the extremists into the INC. Ambika Charan Majumder was the president of INC at that time.
1917- Calcutta Session- Mrs. Annie Beasant takes charge as the president of INC – The first Woman President of INC.
1939- Subhash Chandra Bose became the president for the 2nd consecutive term after defeating Gandhi's candidate – Pattavi Sitaramaiya. Usually, Gandhi nominated the president of Congress without facing any objections – just a year ago, Subhash himself was nominated in 1938. By 1939 World Politics started changing too fast with the onset of the Second World War. While Gandhi advocated unconditional support to the English army in their war efforts, Bose argued that it was an imperialistic War where both sides fought either to gain colonies or to defend their existing ones.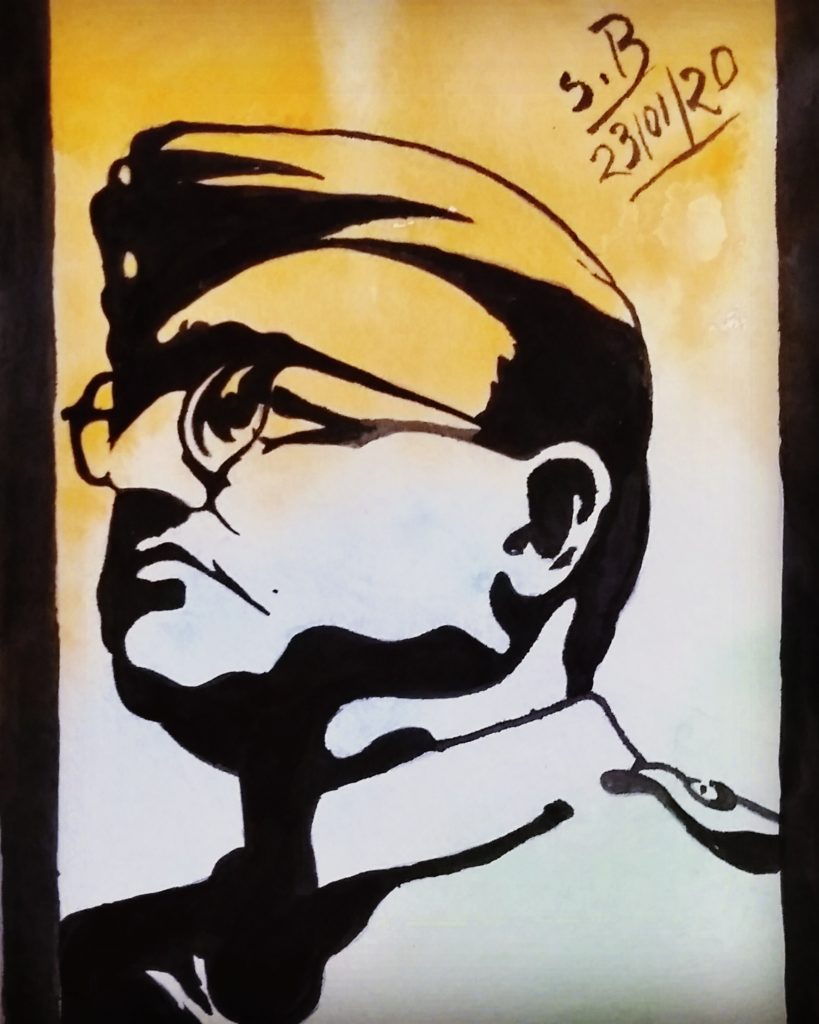 Rise of Extremism and revolutionary movements in Bengal
The Need
During the early 1900s, a new class of thinkers emerged around the nation who opined that a more aggressive and militant approach was required for political demands – a result of unsatisfactory outcomes and a sense of complacence in the moderate approach.
The Onset of a structured movement
1905 witnessed a strong influence of extremism in the Swadeshi Movement. It was to counter Curzon's decision of Partition of Bengal. Extremism brought in new forms of struggle during the Swadeshi movement. For example:
Boycott of foreign goods,
Innovative use of traditional melas and festivals,
Active participation of students,
Conventional middle-class women took active participation in processions.
Movement in support of this "Anti partition" program was held in various parts of the country and during this, Tilak evangelized a new start of the struggle for independence. Extremism raised the level of patriotism from "academic" to "service and sacrifice for the nation".
Revolutionary activities and organizations in Bengal
By the 1880s, Bengal's student community was a mesh of secret societies though not active. In 1902 first time, two organized societies sprang up – 1 in Midnapore under Jyanendranath Bose and the other in Calcutta by barrister Pramatha Nath Mitra.
The one in Calcutta is better known as "Anushilan Samiti" – a branch was also set up in Dhaka- led by Pulin Behari Das.
Yugantar Dal- A subsidiary of Anushilan Samiti carried out several extremist activities in and around Bengal. E.g., Attempt to kill Sir Fuller – Lt Governor of East Bengal and Assam (after the 1905 partition).
Prafulla Kr. Chaki and Khudiram Bose
Prafulla Kr. Chaki and Khudiram Bose hurled a bomb at a carriage presumed to carry Kingsford, a notorious Judge posted in Muzzafarpur. However, it was occupied by Mrs. Kennedy and her daughter.
Both Khudiram and Chaki fled, the next day, Khudiram was arrested from Waini station, (present-day – Samastipur). A handcuffed Khudiram was brought from Waini to Muzaffarpur. The English daily, The Statesman, wrote on the following day, 2 May 1908
The Railway station was crowded to see the boy. A mere boy of 18 or 19 years old, who looked quite determined. He came out of a first-class compartment and walked all the way to the phaeton, kept for him outside, like a cheerful boy who knows no anxiety…..on taking his seat the boy lustily cried 'Vandemataram'.
When the Judge announced his death sentence Khudiram's spontaneous reaction was to smile. The Judge, surprised, asked Khudiram whether he had understood the meaning of the pronounced sentence. Khudiram replied that he surely had. When the Judge asked him again whether he had anything to say, in front of a packed audience, Khudiram replied with the same smile that if he could be given some time, he could teach the Judge the skill of bomb-making.
Indian National Army – Origin and Rash Bihari Bose's role
Rash Bihari Bose and Sachindranath Sanyal had set up secret societies in far-flung places like Delhi and Punjab. A young Rashbehari Bose fled from home twice to join the army. But, a martial race following the English army would not find a Bengali fit their boots!
English remorse must have had no bounds for sure when they learnt this very young boy went ahead to establish an Army of his own in Japan- "The Indian National Army" that was handed over to Netaji in later years.
Rash Bihari Bose and Sachindranath Sanyal staged a bomb attack on Lord Hardinge – The Viceroy of India during his official entry to the office. And the extent to which Rash Behari Bose outwitted the British can be summarised from Lord Hardinge's autobiography My Indian Years, in which he wrote:
"At Dehradun, when driving in a car from the station to my bungalow, I passed an Indian standing in front of the gate of his house with several others, all of whom were very demonstrative of their salaams. On my inquiry, I was told the principal Indian there had presided two days before at a public meeting at Dehra Dun and had proposed and carried a vote of condolence with me on account of the attack on my life. It was proved later that this identical Indian who threw the bomb at me!"
The Chittagong Armoury Raid
In 1930 Bengal witnessed by far one of the most daring raids – The Chittagong Armoury Raid. Master da Surya Sen was a teacher by profession and he led this mission under the banner of the "Indian Republican Army". Kalpana Dutta and Pritilata Wadedar played pivotal roles in this mission.
Shanti Ghosh and Suniti Chanderi, 2 schoolgirls from Kumilla district shot dead the District Magistrate.
Conclusion
A century ago, Gokhale said about Bengalis, "What Bengal thinks today, India thinks tomorrow." It was a perfect description of Bengalis. From Science to literature and even patriotism, in every sphere of life, Bengal was at the forefront. The revolutionary fire that had spread across India had originated in Bengal. Bengali sons such as Subhas Chandra Bose, Aurobindo Ghosh, CR Das, Rashbehari Bose, Masterda Surja Sen and many others of that age were the Kingpins of the revolutionary movement. Kazi Nazrul's revolutionary songs, Bankim Chandra's anthem, "Bande Ma Taram," and Tagore's "Jana Gana Mana" all became songs not only of Bengal but of all India. A hundred years ago, a young saint from Bengal went to a rich and powerful Western world and spread the glory of Hinduism in the stronghold of Christianity. He won universal acclaim from the delegates of the Congress of religion.
Listen to O Go Ma Tomai Dekhey Dekhey by Dr. Ayan Samanta
In an era when the sun never set in the British Empire, Bengal's patriotism and courage sent tremors down the mighty British Empire.
Today, when every Independence Day comes as naturally as the turns of a clock's hands, we Indians should always remember that our freedom did not come for free; neither was a single movement or a single entity that served freedom in a platter. It is the result of a collaborated efforts over a period ranging from a versatile pool of strategies and ideologies!
Featured Image: Rinki Chatterjee Mukherjee
Image Courtesy: Rinki Chatterjee Mukherjee & Souptima Basu
Video Courtesy: Paramita Mukherjee & Ayan Samanta
Audio Courtesy: Ayan Samanta
Happy Independence Day
About Annoy Sarkar
Annoy Sarkar, a pure Bangali from his heart and with a dire fascination for good food is genuinely in love with Bengal and its culture.
He works with CG and is a caring father of an active toddler. During his free time, he enjoys reading, binge-watching, and helping society in his small ways.
Disclaimer: The opinions expressed in this post are the personal views of the author. They do not necessarily reflect the views of KolkataFusion. Any omissions or errors are the author's and KolkataFusion does not assume any liability or responsibility for them.