Streer Patra is one of the most impactful stories by Rabindranath Tagore. To know more about it and to find the audible link to Rabindranath Tagore's short stories, read on.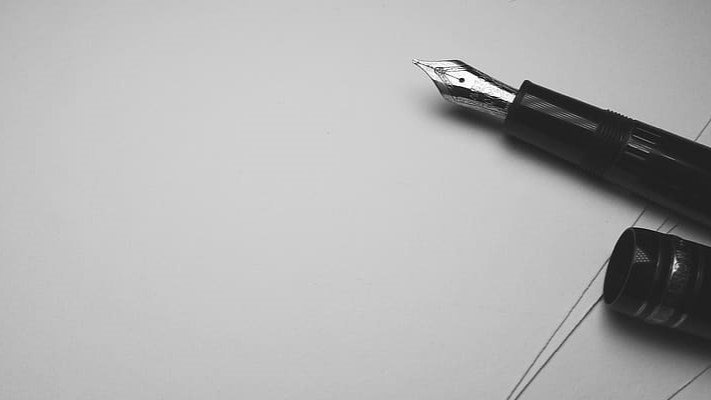 Many years ago, I had heard this short story on TV in Rituparno Ghosh's narration. Being quite young then, I failed to appreciate the true essence of 'Streer Patra' (which means a wife's letter to her husband). Just a few weeks ago, I re-read the short story. And… The impact was immense. It steered my contemplation.
The short story by Rabindranath Tagore is set in the 20th century when women were only appreciated for their facial beauty and their expertise in managing household chores. The then societal dogmas ruthlessly suppressed their opinions, wishes, aspirations, wisdom – reducing them to second class citizens who was not supposed to have their own voice.
The plot discussion
Mrinal is an extremely beautiful wife of a middle-class Bengali 'bhadrolok,' working in a British company. In her letter, she has expressed how she had been a victim of the patriarchal society ever since her birth. She was married off at an early age. Even though she was chosen for her beauty, she says in the letter that her husband or his family could not undermine her wisdom.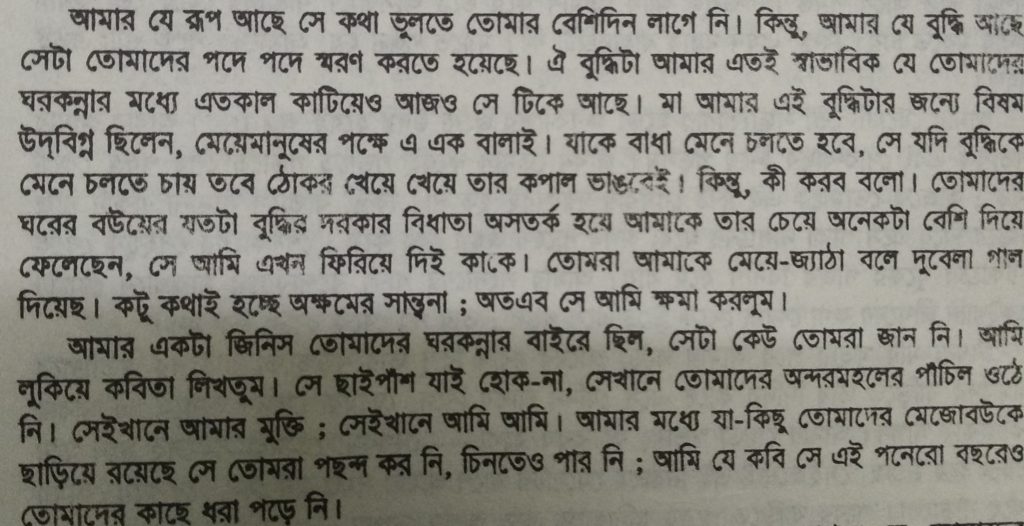 To listen to Kobiguru Rabindranath Tagore's numerous other beautiful short stories, click here, and get 30 days free trial of audiobooks.
To her husband, she was only a docile wife. He could never discover that she was a poet too. Revealing her identity as a poet who wrote in secret, she expresses that amidst her world of verses, she realized her true self, her true identity.
Writing about her brief journey as a mother she expresses that she felt pain of being a mother not the freedom as the journey was cut short by extremely poor living conditions of the small room she was relegated to after giving birth to a girl child. Remembering that episode, she questions her husband if that was a normal practice of his house. She opens out by saying that if it was a usual practice of a house to neglect their womenfolk, let them follow that throughout, why to show love when the women of the house would suffer oppression and neglect later in their whole lifetime?
When Mrinal's sister-in-law's sister took refuge in their house to save herself from her cousin brothers' torture, Mrinal stood firm to protect her from further disgrace. She writes that Bindu, the girl who took refuge, gave her the opportunity to stand for what is right. Mrinal did not care for the patriarchal obstacles she faced while caring for Bindu's dignity as she continued protecting her.
Bindu chose death for her freedom when her dignity was hurt. Mrinal mocks her husband by saying that by choosing death, she defeated all of them, the flag bearers of patrilineality because death is bigger than all efforts of suppressing a woman's dignity, her wishes and aspirations by those very flag bearers.

Bindu's death awakened Mrinal. She left the house with questions directed to God. She questions – Why the menial things in life are the tallest obstacles? Why the bubble of unhappiness in the house she lives stops her firmly from enjoying the beautiful world, He created? Why would she be forced to live in that unhappy world created by rotten rules? She ends her letter by confirming that she won't return to that house again as she had found her freedom amidst the blue sky above and the lively sea lying ahead of her.
Finding relevance in the present times
Although Rabindranath Tagore wrote this story more than 100 years ago, don't we find its relevance in the present years too? Yes! We, women, have started being iconoclasts challenging the age-old patriarchal diktats, but can we consider ourselves utterly free from the patrilineal shackles? How long do we need to fight for our freedom from the juggernaut of patriarchy? The question lingers, even today, as we observe the bard's 79th death anniversary, this year.