In this series 'The Sweetmeats of Bengal' we will be attempting to bring forth the variety of sweets that originated in different districts of Bengal. Each of our post will be about the famous desserts that have achieved iconic status in Bengal as well as the whole world.
A short history of sugar in Bengal: A part of Bengal was known as 'Gaudabanga' (northern districts of Bengal). The word 'Gauda' came from the word 'Gur' or 'Jaggery'. During the Gupta Era, at around 4th Century CE, the discovery of refined jaggery or sugar was made. The flourishing sugarcane plantations in the 'Gaudabanga' area and the sugar refineries attracted explorers from different countries, specially China, to come and learn the art of refining sugar crystals. Thus, the relationship of the Bengalis and sweets are not born in a day. It seems that they take birth with a sweet tooth each.
As the availability of sugar was abundant, the dessert business also flourished in Bengal. The 'Moiras' or the 'Sweetmakers' competed with each other to make unique sweets. These healthy competitions added more delectability to the sweet platters of Bengal.
In this post, we are going to visit Bardhaman, precisely Eastern Bardhaman and find out about the sweets that originated there.
Sitabhog
Sitabhog was invented during the rule of Late Maharaj Mahatabchand Bahadur by an ancestor of Vairabchandra Nag but got recognition after he prepared this dessert on request of the then Maharaj Vijaychand to greet Lord Curzon in Bardhaman in 1904.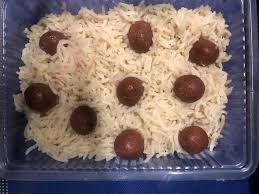 Sitabhog has been named after the Sitashol rice that was used to make the flour for preparing the Sitabhog. Cottage Cheese or 'Chhana' is mixed with the rice flour. Then the dough is rolled over a 'jhaanjhri' or perforated mould that results in short grains from the dough. The short grains are then fried and dipped in sugar syrup. The Sitabhog also contain 'Nikhunti' or micro sized gulab jamuns. The pristine white of the sugar dipped grains of 'Chhana' and rice flour and the red 'Nikhuntis' look absolutely divine when served.
Where to taste:
Soudamini Mishtanna Bhandar, Sadarghat Road, Barabalidanga, Bardhaman
Ganesh Mishtanna Bhandar, Raniganj Bazar, Bardhaman
Ganesh Sweets, Municipality Market, Bardhaman
Mihidana
Mihidana's invention history can also be traced back to Vairabchandra Nag's ancestor who invented Sitabhog. He prepared Mihidana for Lord Curzon alongwith Sitabhog and that's when Mihidana, too, gained popularity.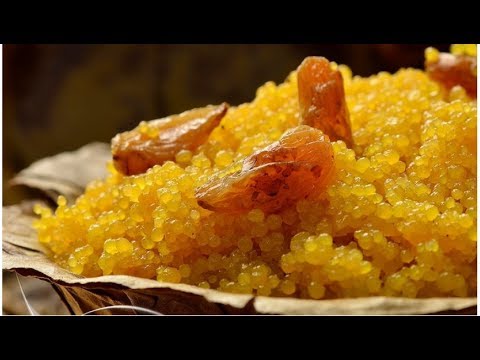 Most often, Sitabhog and Mihidana are eaten together by sweet lovers. The yellow mihidanas look like mini boondis. The mihidana dough is made of Kaminibhog, Gobindobhog and Basmati Rice, Saffron and Gram flour or Besan. The dough is rubbed through micro boondi 'jhaanjhri', fried and dipped in sugar syrup. The Mihidana is also served with the 'Nikhuntis'.
Where to taste:
Ganesh Mishtanna Bhandar, Raniganj Bazar, Bardhaman
Ganesh Sweets, Municipality Market, Bardhaman
Lyangcha
The sweet, 'Lyangcha' has an interesting background. There runs a popular story that 'Lyangcha' which is basically a cylindrical shaped khoya dough deep fried and dipped in sugar syrup, is named after its creator who walked with a limp.
The 'Pantuas' (round deep fried khoya doughs dipped in sugar syrup' got gradually changed into cylindrical avatars of 'Lyangcha'.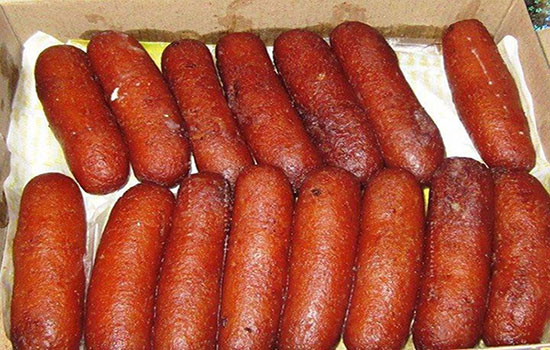 The sweet shops of Shaktigarh in Burdwan, specially on the stretch of NH 19, are famous for the qualities of 'Lyangchas' sold.
Where to taste: Koushik Ghosh's Famous Lyangcha Shop at Amrah, Shaktigarh
Kodma
'Kodma' was invented in Mankar, Burdwan. It serves as an offering to the pujas, specially to Goddess Kali. The 'Kodmas' are made entirely of sugar but the inner portions have hollows in them. So, even if a Kodma looks like a small, solid, weighty, white, candy pumpkin, it's pretty lightweight. Kodmas, though mainly offered to Goddess Kali, are also offered to Goddess Durga and Goddess Laxmi during the respective puja rituals. Thus, the demand of Kodmas rises during the Bengali autumnal festival or 'Sharodotsav'. Unfortunately, due to its excessive sugar content, it has lost its popularity. Also, in the present times, there are very less skilled sweet makers who can make perfect 'Kodmas'.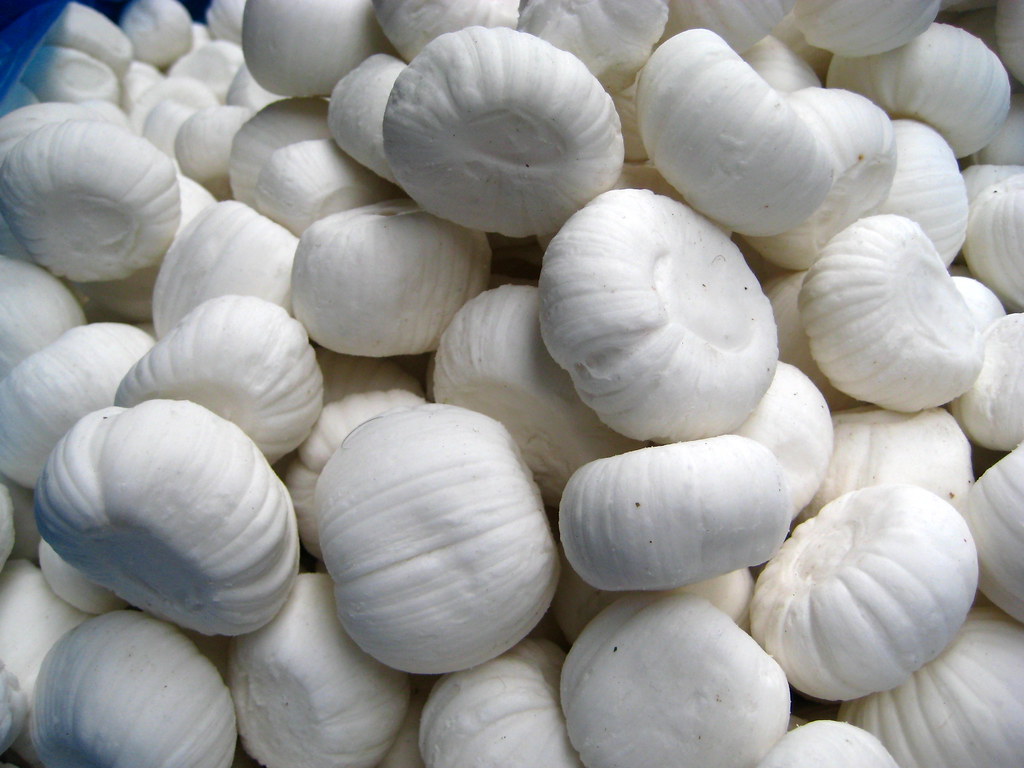 While the Bardhaman's Sitabhog and Mihidana have already received their GI Tags, Lyangcha and Kodma are yet to get. According the latest news, West Bengal Government have planned to apply for the GI status of Lyangcha and Kodma. Aren't you longing for some sweets already? We will explore yet another district in our next part of this series. Keep following for more interesting stories on the famous sweets of Bengal.
Till the next sweetmeat post comes, read about the Poush Sankranti Pithes here.