If you are in and around New Town/ Rajarhat, Kolkata during make sure to book a table at 6 Ballygunge Place New Town – you won't regret it.
When I shifted to New Town, the budding outskirts of our Kolkata, I found it to be a really peaceful and clean place to reside. However, the gastronome in me was disheartened to the core of the heart – forget about a star cuisine, this place lacked the options for street food (which Kolkata is famous for). But, that was in 2013, and now we are blessed with restaurants like 6 Ballygunge Place, Throttle Shrottle, Traffic Gastropub, Orient, Country Roads and many more.
Poila Baisakh is knocking at our door, the festival during which the Bengalis cherish traditional culinary delights, so, why not dedicate this week to the food lovers?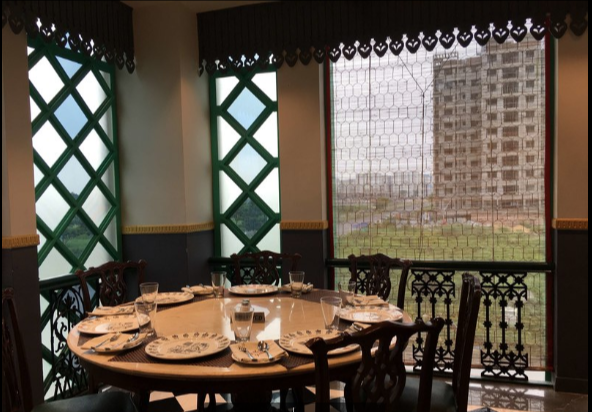 How Is The Ambiance Of 6 Ballygunge Place New Town?
Located at Ecosuite Business Tower, Action Area II, New Town 6 Ballygunge Place Rajarhat is spread over 6000 square feet (shares the space with The Wall) and has the seating capacity of 84.
From the moment you enter this place, you will get a vibe of traditional Bengali environment. The wooden door, the waiting area, the wall paintings, the furniture, and the cutleries – everything will remind you of an era when the rich Zamindars of Kolkata used to welcome their revered guests with splendour, where every artefact reflected the warmth of the refined lady of the house, who used to supervise each minute detail with the eye of an eagle.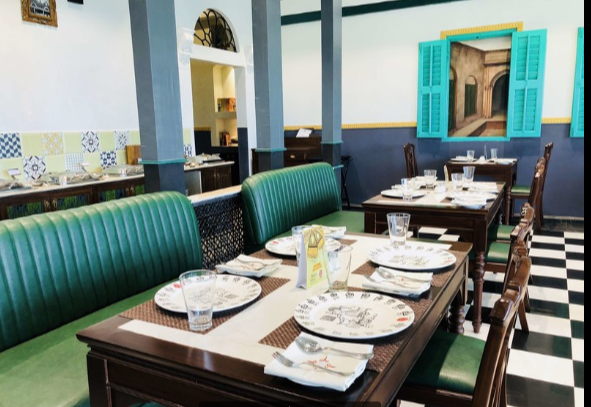 6 Ballygunge Place has their branches in Salt Lake, Ballygunge and various other locations of Kolkata, but the ambience of the 6 Ballygunge Place New Town is something to really cherish.
Without any exaggeration, we can say that the Bengali culinary skills are one of the best and 6 Ballyygunge Place does absolute justice to the age-old dishes. In fact, they have gone a step ahead and have added some delicious, creative dishes to their menu.
What's On The Menu Of 6 Ballygunge Place New Town?
You can go for their buffet, which is available every day of the week and at a reasonable cost (INR 585 to INR 740, excluding tax). The sumptuous buffet mostly includes a number of options – fish, mutton, chicken, rice, luchi, and sweets along with other dishes.
However, we personally prefer going for the ala-carte menu as we cannot think of visiting 6 Ballygunge Place and not eating Gondhoraj Chicken and Dhakai Pora Mangsho with Steam Rice.
You might be laughing at me for this but even if you do not have an appetite for a starter, try one (most are good, depending on your preference of non-veg and veg) for the sauce at least. It is a dhaniya (coriander leaves) sauce, but the fresh aroma of mustard is so enticing that no one can escape it!
Some of the most recommended dishes
Shukto – Bengali bhoj has to start with a teto (bitter tasting items)* but if the teto is like 6 Ballygung Places' teto, you will crave to start with it.
RELATED: Shukto From MIL's Kitchen – To know more on hot to cook this heathy starter at home.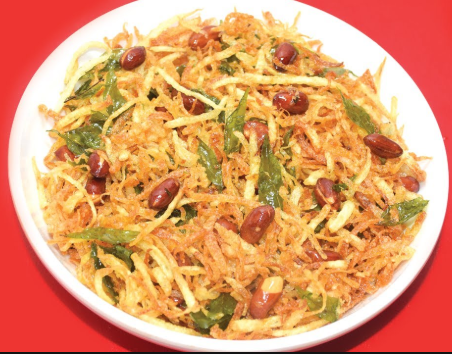 Jhuri Alubhaja – It's the authentic Bengali alu bhaja (potato fries) and the quantity is pretty good.
Narkel Postor Bora – Finely grated coconut adds to the charm of the postor (poppy seeds) bora from Ma's kitchen.
Steamed Aam Kasundi Murgi – Chicken perfectly blended with kasundi and is a steamed preparation. A must try for diet-freaks.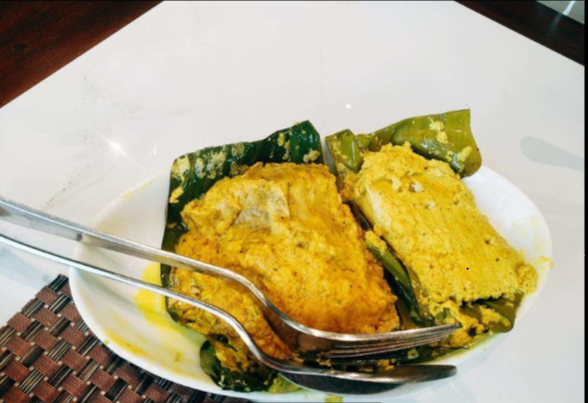 Bhetki Paturi – Soft and juicy and surely one of the best that I had till date.
Pur Bhora Doi Potol – Another traditional dish with a contemporary touch is a must try for the veg lovers. (My hubby is pointed gourd/potol lover, so thankfully we had got the opportunity to taste this dish and we don't regret doing it).
Hilsa – if you have those sudden cravings for Hilsa in the summers and you know you won't get it in the market, just give a call to 6 Ballygunge Place and pick any of their Hilsa preparations to whet your appetite.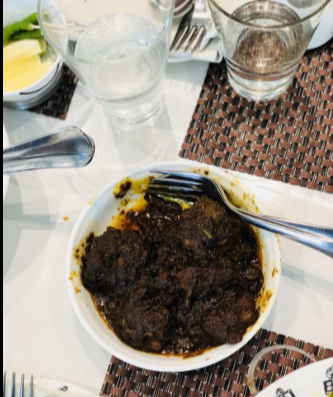 Dhakai Pora Mangsho – As already mentioned, it is highly recommended if you love spicy gravy of mutton. The texture of the gravy is picture perfect.
Dhonepata Chicken – If you prefer chicken instead of mutton and crab, you must try this.
Daab Chingri – This delectable recipe of Chingri with a perfect fusion of Daaber Saansh (tender coconut pulp)is one of the most recommended dishes of the 6 Ballygunge Place.
We love to end this sumptuous meal with a "Nolen gurer ice cream" and we would highly recommend it.
What About The Staff?
The entire charm of this restaurant is enhanced by the cordial and supportive staff. They are always there at your service with a smile on their face. But, due to the extreme rush in the weekends, sometimes they are overburdened and you might tend to think, "this is not how they are on other days."

So, if you are really looking forward to eat out on the Poila Baishakh surrounded by a traditionally Bengali ambience, the 6 Ballygunj Place, Newtown can be your sought-after destination. Bon Appetit!!
Address:
ECOSUITE BUSINESS TOWER, 1st Floor, Plot No-II, D/22, AA II, New, Town, Kolkata, West Bengal 700157