-Suhail Shaikh
-Guest Blog
Is another lockdown dawning upon us? Or is it just a grapevine? Do we have any role in it? Our first-time guest blogger Suhail Shaikh, puts forth facts and figures together for us.
March 2020, a month of mayhem. A sudden but essential lockdown. Crippling fear residing in our minds, rent-free. Scared faces to use the lift. Crowded marketplaces were now scarcely set. A mandatory 6 feet distance for the virus that spread through touch. Makes me wonder how we took handshakes, hugs, seeing others smile for granted. All of those are hidden behind a mask now. You can't meet people without being anxious about it. We're under constant surveillance like we're fugitives. Countless lives lost. Countless business submerged.
The first 4 months, life was at a standstill. Nothing to do. Just boredom. Then came a ray of hope and Zoom, Google meets, Hangouts became a household name. People started cooking, reading, and communicating. We were able to find a silver lining. Slowly and gradually, things began to look up. The number of cases was on a decline. Beds started becoming empty. COVID centres were being shut. Life was getting back to normal.
It's 2021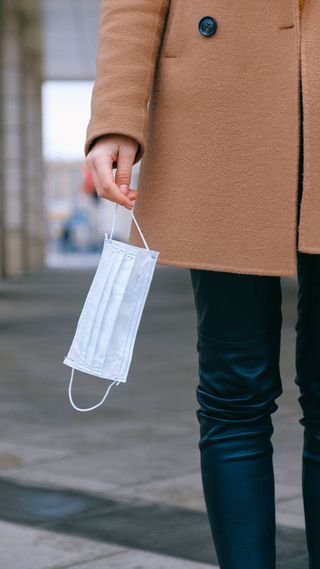 A year later, cases are once again increasing. More than 12 lakh cases have been "registered" in our country. What's different this time? This second wave has brought stupidity, ignorance and a death wish with it. Masks are not where they're supposed to be, sometimes they're not even present.
The government is begging. It's repeatedly pleading and warning the citizens that if our behaviour is not kept in check, they'll impose another lockdown. And frankly, we cannot blame them.
Wear masks, stay safe. Click for purchasing: **
Designer masks, or,
Disposable Nonwoven Fabric Face Mask With Nose Clip
Want to know why another lockdown?
People meet in restaurants. Remove their masks and eat. Now one would argue that it's necessary for one to remove the mask and eat, but is it necessary for two people staying in completely different localities to risk it in a crowded outlet?
Illiterate behaviour of smokers and Tobacco consumers screams of ignorance.
People remove their masks to sneeze, cough, yawn and then put them back again, thereby completely losing the essence of wearing them.
Community transport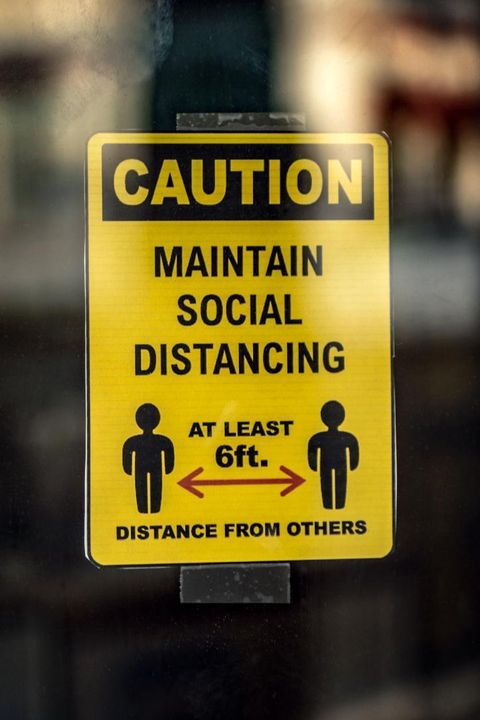 It's the largest and quickest agent for virus spread. There is no social distancing whatsoever. Moreover, even if it's crowded some enlightened individuals don't wear a mask. I am baffled by my failed attempts of correcting them. I've talked on calls loudly, calling them stupid. I have personally nudged them to wear a mask properly but they say, "nothing happens".
Wedding receptions, birthday parties, vacationing, everything is happening with social distancing taking a backseat. We're in a hurry of creating our future but not securing it.
Moreover, this complacency shown is not just by commoners. The personnel in charge of the public is sometimes themselves seen floundering the norms.
Owing to these factors, we lose our right to blame the government. Neither are we keen on vaccination nor do we follow the norms. In such cases, one shouldn't have a problem with contracting the virus and should be compliant towards the government's decision.
We're angry about shutting the religious places down. Hoteliers and shop owners are furious regarding the night curfew. The passengers are threatened every time public transport is remotely addressed for a shutdown. Every organization/association expects the government to devise stricter norms but none promise following the rules that already exist.
Let me briefly take you through the problems you'll encounter once you or someone you love contracts the virus.
Remembering the basics of contacting COVID-19
1) Apart from all the physical symptoms and the untouchability, the financial, mental and emotional burden accompanying it is gruesome.
2) You won't only have to pay for the test or the vaccine which are incredibly cheaper thanks to the robust efforts of our governments, but if your case complicates, you'll have to pay for the ICU, the bed, the ventilator, the oxygen, the PPE kits, the gloves, the N95 masks which the government has no part to play in. So you pay whatever the hospital charges. You have to skip work meaning there's no income but a lot of expenditure. A ledger your accountant wouldn't be pleased to inform you about.
Mentally, you lose your will power and peace. The amount of misinformation spread by the likes of COVIDIOTS, gives one constant anxiety that hovers like the dark, grey clouds of the southwest monsoon. The constant doubt of making it alive, will wear you and your loved ones out. God forbid, if the soul departs from the earthly abode, you won't be allowed to pay them respect. They'll be buried or thrown with other corpses because they're still positive for the virus. And you won't be given a chance to see your loved ones leaving you regretful.
Is such an end accepted by you?
You also burden the healthcare system.
Our country is not exactly known for a top notch healthcare system. Our doctors, nurses are overworking. They're locked in those aghast PPE kits, sweating, fatigued, hungry while you sit mask less with your friends in an AC restaurant.
Can our economy bear the brunt of another lockdown?
Some numbers for you.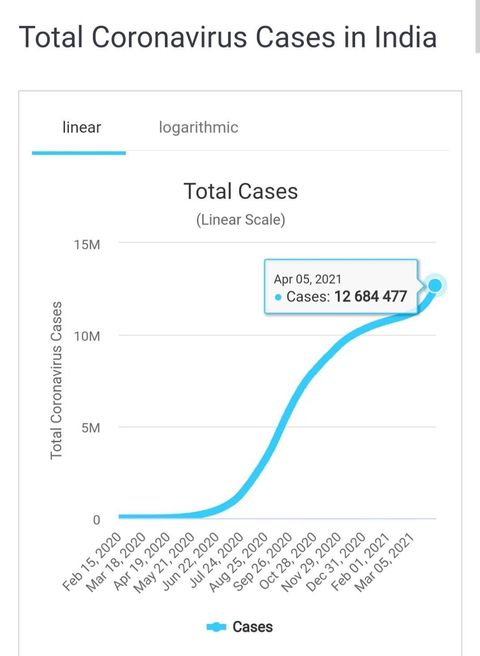 • Our country has a doctor to population ratio of 1:1445 meaning for every 1445 Indians, there's ONE doctor. WHO recommends the ratio of 1:1000
• Out of 167 countries, India ranks 155th in terms of bed availability. For every 10000 Indians, we have 5 beds.
• A year ago, for a population of 1.3 bn, we only had 40000 ventilators. Of course, we bought more, but do you think our country has a never ending fiscal supply?
• Currently, India ranks third for the number of diagnosed COVID cases.
• Out of 98 countries, India ranks 86th in terms of responding to the virus. ( Based on a research conducted by The Lowy Institute in 2021.)
Lastly, let me inform you that as a healthcare professional, I know the comfort a vaccine instills in you. But it's only effective after both the doses. The first dose reduces your chances of hospital admission but you're still susceptible to the virus. Hence, follow the norms, even if you're vaccinated. Remember, it's not just about you, you could transmit it to others.
My dear COVIDIOTS. Act responsibly. If there's another lockdown, rest assured, know that YOU will be the reason.
About Suhail Shaikh
Suhail Shaikh physiotherapist by profession has inculcated a passion for writing even before he graduated high school. He loves to read and write and do everything that falls under "performing arts". Sometimes, his writing has no filter. He loves honesty and that reflects in his work. His favorite genre is thriller and he loves humor.❤️
Disclaimer:
*The opinions expressed in this post are the personal views of the author. They do not necessarily reflect the views of www.kolkatafusion.com. Any omissions or errors are the author's and KolkataFusion does not assume any liability or responsibility for them.
** We are a participant in the Amazon Services LLC Associates Program. We may earn a small commission if you purchase products via our website. Your purchases support us in bringing you informative and fun-filled articles.