Bengalis and Rosogollas had been synonymous since ages, so much so that the word 'Rosogolla' sounds like a cliché when you refer, "Bengalis mean Rosogolla." In fact, to break the stereotype, we had started our Sweetmeats of Bengal series with a non-Rasgulla sweetmeat extremely popular among the Bengalis.
Coming back to Rosogollas, did Nabin Chandra Das or other forerunners before him ever think that their creation will become this famous as it is now today?
In the last three posts under this series, we took you to various Bengal districts with the popular sweets originating in those places. With Rosogolla, we come back to Kolkata because the origin of the spongy juicy sweet balls is Kolkata's Bagbazar.
Origin of Rosogolla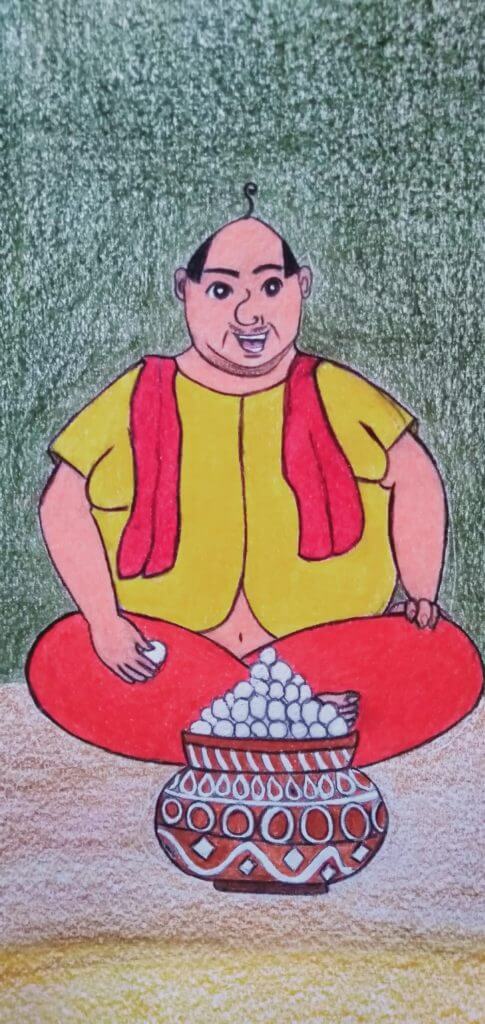 Before we narrate the story of Rosogolla's origin, allow us to describe the debate on – Who invented the Rosogolla, Odisha or Bengal? After a lot of researches on the origin, it had been found out that in Odisha's Rosogolla or Rasagola, the excess water after curdling the milk is not drained out and semolina is mixed with it 4:1 ratio. The sugar syrup in which the Rasagola is dipped is much thicker than the Kolkata Rosogolla.
Related Read: The Sweetmeats of Bengal – 3: Sweets from the South 24 Parganas district
On the other hand, the Rosogolla invented by Nobin Chandra Das is a sponge Rosogolla. To make a sponge Roshogolla, one does not use semolina. It is totally made from cottage cheese or chhena. If you drip off the sugar syrup from a sponge Rosogolla, the shape remains intact.
Food Historians KT Achaya and Chitra Banerjee regarded that the art of making cheese or Chhena by curdling milk was unknown to the Indians until the Portuguese came around in the 16th or 17th Century. Therefore, the claim of Nabin Chandra Das's invention gets a firmer ground. Whatever the story of origin may be, we Bengalis adore both, Spongy or Non-Spongy Rosogollas.
Canned Rosogolla
Nabin Chandra Das's grandson K.C Das used the technique of vacuum packing to facilitate the longer shelf lives of the Rosogollas. Since it's also easier to carry, it has become a trend among probashi Bangalis (Bengalis living in distant lands, outside Bengal) to take the canned sweets before boarding their flights. We had heard that the Canned Rosogolla are just the drier reminders of their juicy cousins. So, for obvious reasons, taste-wise, they are not at par with the fresh ones. But, outside West Bengal, where there's a shortage of fresh Rasgullas, these canned sweets come pretty handy.
Where to taste the Rosogollas in Kolkata?
You'll get Rosogolla at almost all the sweet shops in Kolkata. But we highly recommend the following shops:
Chittaranjan Mishtanna Bhandar near Shyambazar AV School
Nobin Chandra Das at Bagbazar
Joydeb Dutta and Sons at Hari Ghosh Street
Nanilal Ghosh Sweets at Durga Charan Mitra Street
If this article has awakened the hidden Rosogolla craving in you, go ahead and order from Zomato. And if you are outside Bengal, try out these canned Rosogollas. Yes! they are not the best, but they will surely make you nostalgic and put a comma to your cravings.
To order canned rosogolla from Halidrams, click here.
We are a participant in the Amazon Services LLC Associates Program. We may earn a small commission if you purchase products via our website. Your purchases support us in bringing you informative and fun-filled articles.